What Are the Side Effects of a Kidney Stone Stent?
Placing a kidney stone stent in the ureter between the kidney and the bladder can cause several unpleasant side effects. Patients often feel the need to urinate frequently and urgently, and when they do urinate, their bladder may not feel as if it has completely emptied. Some people may notice blood in their urine or may get an infection. The presence of the stent may be very noticeable, particularly during exercise or when the patient is in certain positions. There may be pain in the bladder, kidney, and surrounding areas in the abdomen as well.
Some of the primary side effects of a kidney stone stent are changes in the patient's urination. Many people complain that they feel like they have to urinate more frequently than normal. The urge to urinate may also be very sudden and intense, forcing people to rush to the bathroom. Once they have gone, the bladder may still feel somewhat full, causing them to feel like they need to go again right away.
Another issue that can occur is blood in the urine. This may be due to irritation of the bladder or the kidney by the ends of the stent located inside them. Typically, the issue resolves itself, and may also be helped by increased fluid intake.
Infection can be another result of a kidney stone stent. Most times, the kidney is the location of a stent-related infection. Treatment with antibiotics may be needed to clear it up.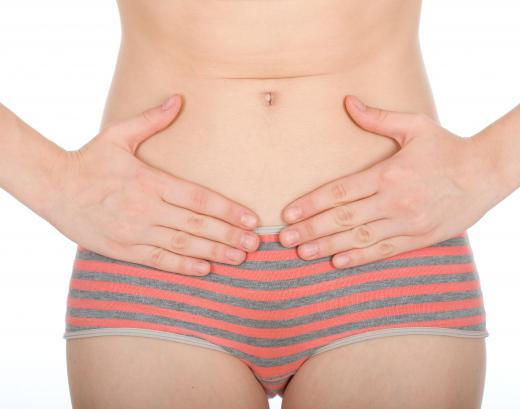 Being able to feel the kidney stone stent in the body is another issue many patients face. Unlike other hardware that is placed in the body that cannot be felt once it is there, a stent in the ureter is typically quite noticeable, and most patients have a constant awareness of it. Though it is made to be flexible and move with the body, certain activities or positions may be uncomfortable for some patients if it moves the stent too much.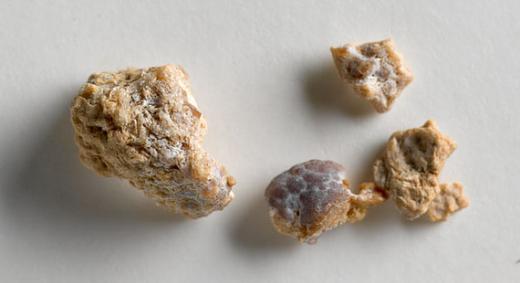 For many patients with a kidney stone stent, pain is a problem. The pain can be local to the kidney and bladder area, or it may be felt more generally across the abdomen, side, and back. Pain may worsen after urination or physical activity. It is also sometimes possible for the stent to shift more into the bladder or the kidney, which can irritate either organ or in extreme cases lead to punctures.
AS FEATURED ON:
AS FEATURED ON:

By: Marin Conic

Bladder pain may be experienced after insertion of a kidney stone stent.

By: erik gould

Kidney stones next to a ruler to show the size.

By: p6m5

A kidney with a kidney stone.

By: Sebastian Kaulitzki

Kidney stent removal is commonly performed with local anesthesia.

By: acherst

An ultrasound may be used to detect kidney stones.

By: Sunny Forest

Eating a diet rich in calcium -- which is found in foods such as yogurt and cottage cheese -- can help prevent the development of kidney stones.