What Are the Side Effects of Truvia™?
There are a number of documented side effects of Truvia™, but stomach cramping and gastrointestinal problems like gas and diarrhea tend to be among the most common. Clinical tests of the product have also found occurrences of dizziness, headache, and occasional nausea, and muscular issues like tension and twitching have been reported, too. In addition, skin rashes and allergic reactions are possible. Some people have reported that the product triggers an intense craving for carbohydrates, but this particular claim is not as well documented as the others. In general most health authorities believe that small amounts of Truvia™ are safe for human consumption, though there does tend to be a lot of controversy surrounding both it and other sugar alternatives; in fact, a number of countries have banned Truvia™ sales pending further tests and more conclusive studies. The sweetener is widely available in the United States and much of Europe, though.
Product Basics
Truvia™ is made from extracts from leaves of the stevia plant, which has a naturally sweet taste but contains no sugar. Stevia extract isn't the only ingredient, though. Much of the product is made up of erythritol, an alcohol compound, and undisclosed "flavoring compounds." Manufacturers market it as an "all natural" sugar substitute and promote its use as a wholesale replacement for sugar, both as a sweetener for things like drinks and cereals and for use in baking. Some packaged and prepared foods use it, too. It usually looks like sugar and is about as sweet, though it contains no calories.
Stomach and Gastrointestinal Problems
By far the most common side effects of Truvia™ concern the stomach and gastrointestinal tract. Many people who consume it report intense abdominal cramping that can last for several hours, as well as painful intestinal cramps, blockages, and general distress. Diarrhea has been well documented in a number of clinical studies of the product, as has gas, bloating, and more general feelings of discomfort.
Nausea and vomiting are less common, but are still reported in enough cases to count as a known side effect by most market standards. Most studies and reports have to classify known effects by their likelihood of occurrence in an unknown member of the general public, which to some degree depends on how frequently they were documented both in clinical trials and unsolicited consumer reports. An unusual aftertaste, along with foul breath, are also frequent complaints.
Dizziness and Headache
Some individuals who have used the sweetener have also reported suffering from dizziness, headaches, and extreme fatigue. The degree of these problems does tend to vary a lot from person to person, with some people feeling mildly dizzy while others say they nearly passed out. A lot depends on how much of the sweeter was consumed as well as individual body chemistry and metabolism.
Muscular Issues
Rarer but still documented side effects include muscular cramping and twitching, usually in the arms or legs. This tends to happen several hours after Truvia® consumption and can be difficult to definitively trace to the sweetener.
Allergic Reactions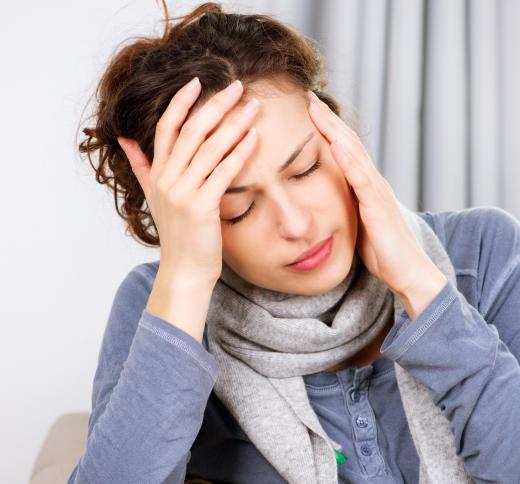 Other side effects of Truvia™ that consumers have reported include itchy skin, irritation, and blotchy rashes. Individuals who are sensitive to yeast reported experiencing skin welts while consuming this sweetener. Some studies have suggested that this sort of reaction is most likely in response to the presence of erythritol rather than the stevia leaf extract itself, though no matter the root cause a person with this sort of reaction should generally avoid the sugar substitute.
Other Less Common Reports
There are a number of potential side effects to the sweetener that some people claim to have but that either don't occur very frequently or have never been officially documented in a clinical or lab setting. These include unusual cravings and urinary tract infections. Though there is some traction among consumer groups claiming that both are likely, there is little evidence to definitively link the sweetener to either one.
Controversy and Sales Restrictions
There is a great deal of controversy in the health community when it comes to the safety of using sugar substitutes, even ones that claim to be "all natural" like Truvia™. In the case of Truvia™, most of the concern isn't actually centered on the stevia plant, which most experts acknowledge really is all natural and isn't known to prompt any serious dietary concerns, but rather is focused on erythritol. This alcohol does occur in nature, but only in very small quantities. Truvia™ manufacturers typically create it synthetically, then use it liberally in their product.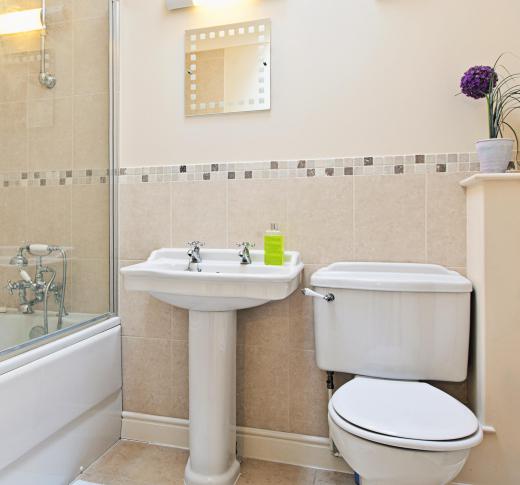 Some governmental health authorities remain skeptical of the sweetener's safety, and have halted sales in certain countries pending further studies and research. Truvia™ was created in the United States and remains widely available there, and was approved for sale in most European Union countries in 2011. It can be harder to find elsewhere.
Does Truvia Make You Gain Weight?
Truvia has different versions that range from zero calories to more caloric cane sugar blends. If you are using the calorie-free option to sweeten your food, you will not gain weight from the Truvia itself. There is mixed research on how artificial sweeteners interact with your body's natural metabolism, but some scientists believe that sweeteners like Truvia can eventually lead to weight gain if your metabolism is thrown off balance. Consuming artificial sweeteners can also lead to more frequent cravings for high-calorie, sugary foods.
Other concerns with Truvia come from the fact that it is significantly sweeter than regular sugar, so people may become adjusted to a sweeter taste and consequently add it to healthy foods that already contain natural sugars. Additionally, the idea of choosing a zero-calorie option can lead people to pair it with unhealthy foods, as they believe they are balancing out one with the other. This mentality can lead to poor eating habits and weight gain.
If you are concerned with weight gain or maintaining a trim figure, it is best to limit sugary foods to only once a week, regardless of the sweetener you are using. Eating an abundance of whole grains, fruits, vegetables, and nuts, while keeping meat and treats to a minimum, has been consistently proven as a healthy way to manage weight and promote overall bodily health. Getting a balance of protein, fats, and complex carbohydrates and spending at least 30 minutes each day exercising is a healthier alternative to weight loss than filling up on diet products and artificial sweeteners.
Which Is Better for You Truvia or Stevia?
Truvia is derived from the Stevia plant, but the terms are not interchangeable. Truvia has gone through more chemical altering processes than a pure Stevia plant and actually contains very little amounts of the stevia leaf. It is primarily composed of the sugar alcohol erythritol. Erythritol is low in calories but is not as healthy as the stevia plant, which contains no calories whatsoever. Sugar alcohols are also known to cause more gastric issues than natural sweeteners like stevia, as they increase the water content of the intestines, leading to diarrhea.
Some of the compounds in stevia actually have many health benefits, such as reducing blood pressure, but Truvia does not contain any of these compounds because it is not derived from that part of the stevia leaf. Furthermore, studies have shown that stevia does not cause gingivitis or tooth decay, which cannot be said of Truvia. If you are looking for a more natural sweetener that is supported by research, you are better off buying true stevia rather than altered derivatives like Truvia.
Other Alternative Sweeteners
In addition to stevia-derived products, people have found many alternative ways to sweeten their food without the use of traditional cane sugar. Some sweeteners, like Splenda, are safe to use for people with diabetes, while others, like pure maple syrup, should not be consumed by diabetics or people monitoring their blood sugar. Different syrups and sweetening agents affect blood sugar in different ways, so you should always talk to your doctor or a nutritionist if you are concerned with your sugar intake or looking to make a large change in your diet.
How To Manage Truvia Side Effects
If you are one of the many people facing gastrointestinal issues as a result of Truvia consumption, you should start by cutting out the sweetener or switching to an alternative that has health benefits, like manuka honey. Diarrhea, a common symptom of Truvia, can lead to dehydration if it is not properly managed. Drinking plenty of fluids and replenishing the body's electrolytes are crucial steps if you are suffering from diarrhea, especially if it lasts more than a day or two. Following the BRAT diet, which stands for bananas, rice, applesauce and toast, can help firm up stool. Eating bland foods that are low-fiber will reset the digestive tract and slow down your bowel movements.
Other symptoms, like nausea and vomiting, can be handled with natural remedies like ginger ale, or by taking an antacid tablet. It is best to avoid greasy foods and alcoholic beverages which can upset your stomach even more. If you are suffering from bloating, making a tea from apple cider vinegar can help reduce gas and flatten out the stomach until the Truvia leaves your system. Overall, you will want to get plenty of rest, avoiding high-energy activities or social situations until you begin to feel better.
Frequently Asked Questions
What are the most common side effects of Truvia™?
Constipation, stomach pain, and diarrhea are among the gastrointestinal problems that Truvia™ often causes as adverse effects. There have also been reports of headaches, vertigo, and palpitations. Rarely, allergic responses such as hives, breathing problems, and swelling of the face, tongue, or neck have been reported in persons.
Is it safe to eat Truvia™?
Given that it is manufactured from stevia, a natural sweetener that has been used for millennia and is often well accepted by most people, Truvia™ is widely regarded as being safe for most people to eat. As with any meal or supplement, Truvia™ may cause an unpleasant response in a few individuals. It is advised to stop using this product and see your doctor if you develop any negative effects.
Can Truvia™ be used in place of sugar?
Absolutely, you may substitute Truvia™ for sugar in a variety of dishes and drinks. While it tastes a little different than sugar, it may still be used as a replacement. As Truvia™ is still a sweetener, it is vital to remember that using it as a sugar replacement is not a good way to cut down on your consumption in general.
Is it okay for children to ingest Truvia™?
Truvia™ is usually regarded as being safe for children to take, although speaking with your doctor beforehand is advised. While not having any artificial sweeteners or additives, Truvia™ still has added sugar, so it should only be used rarely.
Does Truvia™ have any health benefits?
Truvia™ does, in fact, have certain health advantages. Given that it is a natural sweetener and has a low glycemic index, it does not include any artificial components and does not result in sharp increases in blood sugar levels. It also contains plenty of antioxidants, which may help prevent cell damage.
AS FEATURED ON:
AS FEATURED ON:

Truvia™ is a sugar substitute made from leaves of the stevia plant.

Some countries have halted sales of Truvia™, but the product remains available in the United States.

By: 135pixels

One side effect of Truvia™ is an unusual craving for high-carbohydrate foods, such as bread.

By: marilyn barbone

Though less common than digestive problems, blotchy skin rashes have been noted as a side effect of Truvia™.

By: Subbotina Anna

Some people get headaches when using this sweetener.

By: Dario Sabljak

Truvia is made from the leaves of the stevia plant.

By: Julija Sapic

Some people have experienced stomach pain or cramping when using Truvia.

By: JPagetRFphotos

Diarrhea is one possible side effect of using Truvia.