What are the Signs of a Depakote® Overdose?
A Depakote® overdose might cause drowsiness, heart problems, coma and death, depending on how much of the drug was taken. Overdose symptoms also can be worse if the medication was used with alcohol or other legal or illegal drugs. Depending upon when the Depakote® overdose occurred and the level of the drug used, a tube might be used to pump the patient's stomach to remove the medication. Intravenous fluids and close monitoring of the patient's heart are common overdose precautions.
Depakote®, a brand for the drug valproic acid, is an anticonvulsant medication used to treat epilepsy, migraine headaches and the manic phase of bipolar disorder. It regulates neurotransmitter activity in the brain to prevent the brain's electrical system from misfiring. The drug can effectively treat these disorders in some people, but a Depakote® overdose is possible if the medication is not used according to its prescribed dosage.
Overdosing on the medication can cause a patient's heart to beat at dangerously slow rates or to beat irregularly. These changes in blood flow also can cause a patient to faint for feel excessively sleepy. He may also lose consciousness or fall into a coma. If any of these symptoms are experienced or observed, the patient should be treated at an emergency medical facility.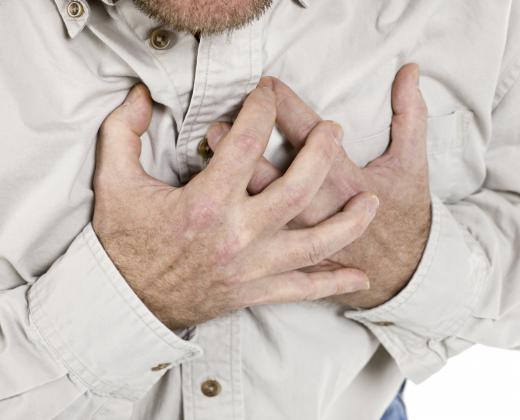 Along with the risk of an overdose, caution is advised when a patient stops using this medication. Withdrawal symptoms might occur if someone suddenly stops taking the drug without a weaning off period. Although this drug is not addictive, it might generate seizures if abruptly stopped. The chance of withdrawal reactions depends on the dosage taken, the length of time the patient took the drug, and whether Depakote® is being replaced with another medicine to control the same condition.
If used correctly, a Depakote® overdose is rare, but other side effects might occur in people using the drug. Weight gain is a common side effect, along with hair loss in some patients, especially in those using the drug to control seizures. Insomnia, which is defined as trouble falling asleep or staying asleep, is another common complaint from people taking Depakote®. Other possible side effects include headache; nausea, with or without vomiting; and tremors or a shaky feeling.
The manufacturers of the mediation warn against Depakote® overdose, and also caution patients about potential damage to the liver and pancreas. Liver damage more commonly occurs in children who suffer from brain disorders or mental retardation. This drug is not recommended for children under the age of two. Pregnant woman or mothers who are breastfeeding are also advised not to use Depakote®.
AS FEATURED ON:
AS FEATURED ON:

By: Dan Race

Depakote might be linked to insomnia.

By: Dan Kosmayer

An overdose of Depakote can cause problems with a person's heart.

By: Alliance

Potential signs of a Depakote overdose include extreme drowsiness and low blood pressure.

By: ShpilbergStudios

Intravenous fluids may be given to someone experiencing a Depakote® overdose.