What Are the Signs of a Guaifenesin Overdose?
Guaifenesin is a type of expectorant, which means its main function is to relieve congestion in the chest by making the mucus thinner. This drug is not particularly dangerous on its own, even in high doses, with the main symptom of a guaifenesin overdose being vomiting. This means most people in good general health will not have long-term effects from a guaifenesin overdose, though they should still call their doctor or poison control office to be treated. This drug, however, is often combined with other substances, including codeine, alcohol and acetaminophen, all of which have harmful effects when patients overdose. This means patients should get medical help if they feel drowsy or dizzy, have a headache or become confused, because otherwise they may develop more serious side effects that include seizures and difficulty breathing.
This medication on its own is not known for being dangerous for healthy people, although patients are still advised to adhere to the correct dosage. The main symptom of a guaifenesin overdose is vomiting, because the body will try to get rid of this medication when too much is taken at once. Patients should call their doctor to get advice if this occurs, because they may be told to wait it out as the body gets rid of the excess or to see a medical professional so they can stay hydrated via intravenous fluids. Children and the elderly tend to get dehydrated easier than most people, so they will likely be told to see a doctor to get extra fluids as a precaution.
Though guaifenesin itself is not particularly harmful, it is often mixed with other substances that can cause life-threatening side effects in high doses. For example, guaifenesin is frequently combined with alcohol to form cough syrup, in which case patients may get alcohol poisoning when they overdose. Symptoms include confusion, slow or irregular breathing and vomiting. Death may occur when patients do not seek medical help, which is why it is important to call a doctor or poison control center when an overdose is suspected.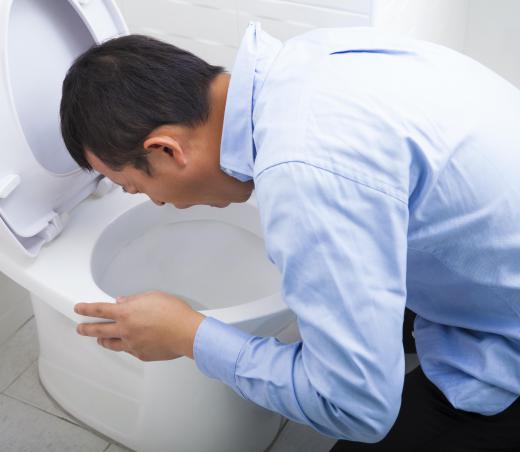 Another drug that is often combined with guaifenesin is acetaminophen, because these two substances can work together to treat the chest congestion, fever and headaches caused by the flu and common cold. Patients who overdose on this type of medicine may first suffer from abdominal pain, vomiting and loss of appetite. They also may feel confused, sweaty and weak. If these signs of acetaminophen and guaifenesin overdose go untreated, patients can develop upper abdominal pain, dark urine and yellow skin.
Finally, guaifenesin may be combined with codeine to treat the nasal congestion and cough caused by allergies or the common cold. The most typical signs of overdose include fatigue, headaches and dry mouth. Many patients also notice clammy skin, vomiting and dizziness. It may become difficult to breathe, and some patients lose consciousness or have seizures, making it crucial to seek medical attention after a codeine and guaifenesin overdose.
Can You Overdose on Guaifenesin?
There have been no scientific studies of humans overdosing on guaifenesin alone. Most known patient cases have been in combination with at least one other drug.
How Much Guaifenesin Does It Take To Overdose?
There is one case report of a human fatality in which the main suspected cause was an overdose of guaifenesin, but the exact dosage in that case could not be determined. Studies in rats suggest that an extremely large dose would be required to kill a human.
The regular dosage for guaifenesin in healthy adults (age 12 and over) is 200 to 400 mg every four hours or as needed, with a maximum of 240 mg in a 24-hour period. For children between the ages of 2 and 5, the recommended dose is 50 to 100 mg every four hours or as needed with a maximum of 600 mg in 24 hours; for ages 6 to 11, the dose is 100 to 200 mg every four hours with a maximum of 1200 mg in 24 hours. Guaifenesin should not be given to children under 2 unless it is ordered by a doctor.
What Is the Antidote for Guaifenesin Overdose?
There is no specific antidote for guaifenesin overdose. As is the case for many types of overdoses, treatment for guaifenesin overdose consists mainly of supportive care. The medical team will monitor the patient, take blood tests to confirm that there are no other comorbid conditions (such as alcohol poisoning or acetaminophen overdose), and provide IV fluids. In rare cases activated charcoal may be administered.
What About Dextromethorphan Overdose?
Dextromethorphan is a cough suppressant that is frequently found in combination with guaifenesin in over-the-counter cold remedies. It can cause overdose at fairly low levels. (This condition is sometimes colloquially referred to as "robo-tripping" because Robitussin is a popular brand of over-the-counter cough suppressant that includes dextromethorphan and guaifenesin as active ingredients.)
Symptoms of dextromethorphan overdose can occur at doses as low as 100 mg in adults; the recommended dose is 30 mg every six to eight hours with a maximum of 120 mg in a 24-hour period. Possible symptoms include:
Agitation
Hallucinations
Nausea and vomiting
Urinary retention
Skin flushing
Dilation of the pupils
Elevated body temperature, blood pressure, and heart rate
At higher levels, more severe symptoms such as seizures and coma can occur. Dextromethorphan overdose can be fatal. There is no specific antidote; the usual treatment consists of supportive care.
How Can You Prevent Guaifenesin (and Other) Overdoses?
Although it may not seem like over-the-counter drugs require the same precautions as prescription medications, this is not the case. With any sort of medication or supplement, it's essential to follow basic safety precautions.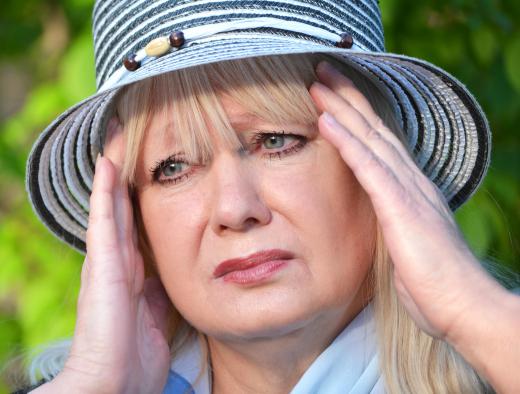 Keep drugs and supplements out of the reach of children and pets, and store them in their original packaging. Always read the instructions and warnings on the package and double-check that you're taking the correct dosage; if there's something you don't understand, call your doctor's office and ask for clarification. Make a list of all medications and supplements you take on a regular basis and keep it in your wallet or purse so that medical personnel can quickly access this information if you need any sort of emergency treatment.
If you suspect that you or another person has overdosed on any sort of medication or supplement, call a poison control center immediately. In any part of the United States, this phone number is 1-800-222-1222; assistance is free and available 24 hours a day. In Canada, each province or territory has its own poison control center with its own number, so it's important to look up your area's number before an emergency occurs.
AS FEATURED ON:
AS FEATURED ON:

By: Mikael Damkier

Elderly people experiencing headaches associated with a possible guaifenesin and codeine overdose should seek medical attention immediately.

By: Tom Wang

Vomiting may be a sign of a guaifenesin overdose.

By: ShpilbergStudios

Intravenous fluids may be given to someone experiencing a guaifenesin overdose.

By: pogonici

A guaifenesin cough syrup overdose may actually be a sign of alcohol poisoning due to the alcohol content in the syrup.

By: ognianmed

Guaifenesin is commonly used to relieve chest congestion by making mucus thinner.

By: Photographee.eu

Patients who overdose on guaifenesin that is combined with alcohol, such as in cough syrup, may require CPR.

By: elizalebedewa

A guaifenesin overdose can cause dizziness and clammy skin.

By: Ljupco Smokovski

Signs of a guaifenesin overdose may include difficulty breathing.

By: salagatoxic

A patient may need immediate medical help for a guaifenesin overdose if they experience dizziness, confusion, and headache.

By: Andres Rodriguez

Signs of a guaifenesin overdose may include drowsiness.

By: ruigsantos

If signs of an overdose go untreated in a patient, abdominal pain may occur.