What Are the Signs of an Allergic Reaction to Vitamins?
While it is more commonly accepted that a person can have an allergic reaction to prescription medications, many people don't realize that it also is possible to have an allergic reaction to vitamins. Both multivitamins and specific vitamins such as B and D can cause reactions in some people. The most common signs of a vitamin allergy include hives, facial swelling, skin irritation and vomiting, among others.
A person who experiences an allergic reaction to multivitamins may break out in itchy hives. While most hives are an itchy nuisance, it is possible to develop hives in one's throat, which can cause breathing problems along with the discomfort. Antihistamines and calamine lotion can be used to help treat any discomfort the external hives are causing, but any indication that hives have developed in the throat requires immediate medical attention.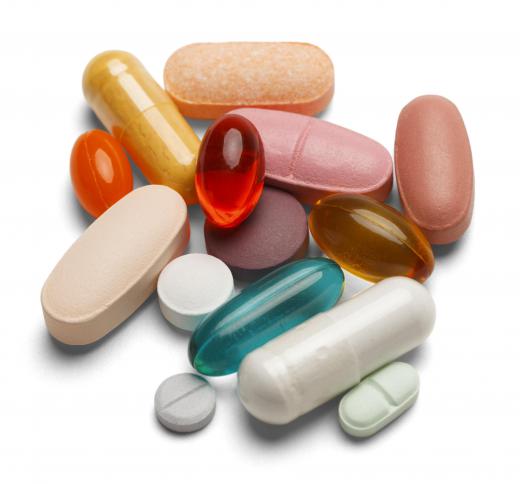 Facial swelling is another common allergic reaction to vitamins. If a person begins taking a new multivitamin and experiences swelling in the face or tongue, then it can be a sign of a very serious allergic reaction. A person who feels as if his or her throat is closing or that he or she cannot breathe shortly after consuming a multivitamin should be taken to an emergency room as soon as possible.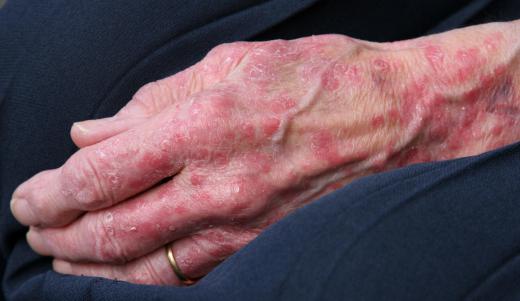 A person should be aware of the possibility of having an allergic reaction to vitamins if he or she is beginning to take a specific vitamin. Vitamin B is a popular vitamin among people looking to have healthy hearts or ease the symptoms of severe anxiety. A person who begins taking vitamin B and notices a skin rash may be allergic. Nausea, vomiting and other stomach troubles also may be signs of a vitamin B reaction. If a person believes he or she is allergic to vitamin B supplements, then he or she should stop taking the pills and make a doctor's appointment to talk to his or her healthcare provider about the symptoms.
A patient with a lot of food allergies may stand an elevated chance of being allergic to vitamin C, vitamin D and other popular supplements. A person who is concerned about a potential vitamin allergy can arrange an appointment with an allergist for testing. An allergist can perform a skin patch test to learn which vitamins, if any, present a problem for a person. Doing a skin patch test upfront can save a person from suffering a severe allergic reaction to vitamins later on. Discussing with a doctor the addition of vitamins to a daily health routine can help to prevent allergic reactions before they start.


By: Stacy Barnett

Facial swelling is a common allergic reaction to vitamins.

By: klsbear

People with a variety of food allergies may also be allergic to vitamin C and vitamin D.

By: pixelrobot

Multivitamins may cause reactions in people who are allergic to certain ingredients.

By: marilyn barbone

Signs of an allergic reaction to vitamins may include hives.

By: apichai

A person with many food allergies may have a higher chance of being allergic to Vitamin C.