What Are the Symptoms of a Biotin Overdose?
A biotin overdose is rare but is possible if someone takes high doses of the vitamin over a prolonged period of time. Possible signs of a biotin overdose include slower release of insulin, skin rash, lower vitamin C and vitamin B6 levels, and higher blood sugar levels. Biotin, which is vitamin B7, also called vitamin H, is water soluble, meaning the body excretes what it doesn't use through urine.
The recommended daily intake of biotin for adults is 20-30 mcg per day. For children, the suggested level is 5-12 mcg daily. Physicians might advise pregnant women to take between 30-35 mcg daily, preferably through diet. Higher doses of the vitamin may be prescribed by a doctor for brittle nails or hair loss. Most of the biotin needed for health can come from food.
Biotin is an important element for genetic cell division and the metabolism of amino acids and carbohydrates. It converts glucose and fatty acids into energy, and prevents the kidneys and liver from storing excess fat. These properties lead some people to believe that biotin supplements can reduce high cholesterol and help those with diabetes. Researchers believe more study is needed before biotin is recommended for those conditions.
The potential for a biotin deficiency is greater than for a biotin overdose. Signs of too little vitamin B7 include loss of appetite, hair and nail problems, lethargy, or hallucinations, but deficiencies occur infrequently. Some medications and lifestyle habits may deplete biotin from the body.
Medication taken for seizures, as well as dialysis for kidney disease, might cause a deficiency of biotin. People who eat excessive amounts of egg whites may also become deficient in this nutrient. Smoking has been linked to depletion of biotin, and pregnant women might need additional supplements of the vitamin if their doctors recommend it.
In animal studies with pregnant rats, signs of a biotin overdose included a higher risk of miscarriage. The research found that the placentas of the animals also shrank with high doses of biotin, but a deficiency of biotin caused birth defects. There are no known side effects of biotin overdose in humans because human trials have not been done.
Supplements that may lead to a biotin overdose are generally not needed if a healthy diet is consumed. Egg yolks, dairy products, and legumes represent good sources of this nutrient. It is also found in meat and leafy, green vegetables.
Biotin Overdose Hair Loss
It may sound paradoxical, but in some cases, biotin may actually lead to hair loss. When this happens, it is typically the result of a biotin overdose, which is generally a rare occurrence. Any nutrient in excess can cause unintended effects, though — including biotin. The exact reason why hair loss can be triggered by a biotin overdose has not been identified, but there are a few possible causes.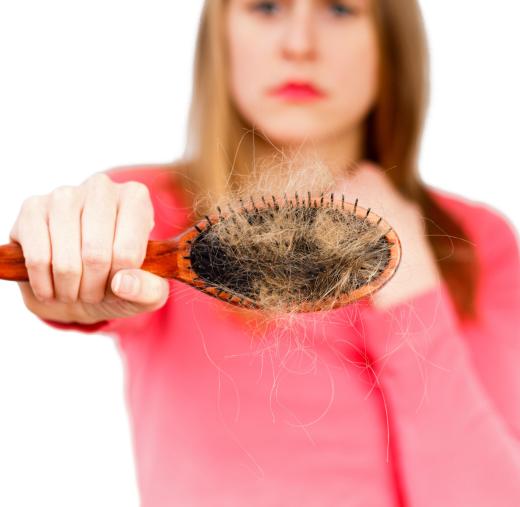 Some researchers have suggested that it is the result of a condition called telogen effluvium. This ailment can affect hair follicles that are in the resting stage of the hair growth cycle. When it happens, these strands are shed suddenly, and a widespread pattern of hair loss can emerge. Luckily, although the condition can be concerning, it is temporary and typically completely reversible.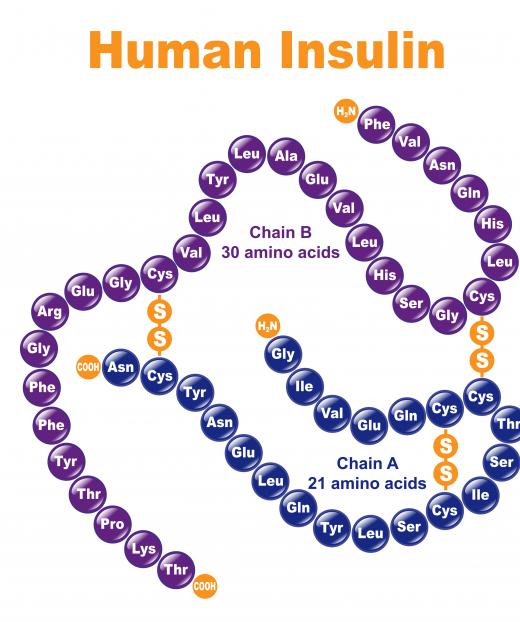 Telogen effluvium has been attributed to a wide range of causes, including stress, emotional trauma, physical illnesses, and, yes — biotin overdoses. This is likely because of the fact that any excess of nutrients can place stress on your body and lead to adverse reactions such as hair shedding. Telogen effluvium has also been linked to overdosing on vitamins such as Vitamin A and selenium.
Biotin Overdose Amount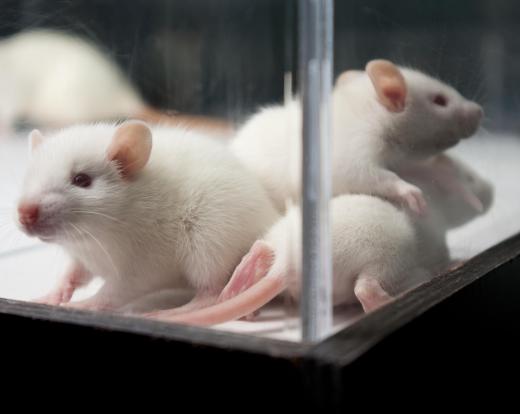 In moderate amounts, biotin can be great for your hair, but you don't want too much of a good thing. This prompts the question — how much is too much? What amount of biotin would constitute an overdose? Experts recommend that teens and adults consume between 30 and 100 micrograms on a daily basis. Kids between seven and ten years old should only consume 30 micrograms per day. Youngsters who are four to six can have 25 micrograms, and newborns to three-year-olds can have ten to 20 micrograms.
Any amount that surpasses these numbers may be enough to trigger an overdose, but in most cases, it would require a very high dose to yield any adverse effects. Some daily supplements contain doses as high as 5,000 micrograms, and many people take these capsules with no impact on their health. For this reason, it's hard to identify a single dosage as the threshold for an overdose.
Different people have different sensitivities to supplements, so it's most likely that you have your own unique dosage needs. If you start to notice hair loss, digestive upset, or any other negative side effects, it's possible that you are overdosing and you need to lower your daily biotin intake.
Biotin Overdose Rash
Did you know that hair loss isn't the only symptom associated with an overdose of biotin? Some people also report that they experience a rash as a result of excessive biotin, too. Too much biotin can cause irritation across the skin, especially in people who have a sensitivity to Vitamin B.
A biotin-induced rash may be more likely if you start taking high-dose supplements suddenly. It's a good idea to gradually increase your dosage so that your body can acclimate to it. This will allow you to prevent any unwanted side effects, including rashes.
AS FEATURED ON:
AS FEATURED ON:

By: Jürgen Fälchle

Symptoms of a biotin overdose may include a skin rash.

By: Monkey Business

Biotin may be helpful for individuals who are suffering with diabetes.

By: Sophia Winters

Biotin may help reduce high cholesterol levels.

By: Louella Folsom

Biotin supplements rarely cause side effects.

By: Barabas Attila

Biotin may be prescribed for hair loss.

By: spline_x

One sign of a biotin overdose is a slower release of insulin.

By: lculig

In animal studies with pregnant rats, signs of a biotin overdose included a higher risk of miscarriage.