What Are the Symptoms of a Broken Cheekbone?
Some symptoms of a broken cheekbone are a visible bone, flat cheek, and pain. In cases of severe facial injury, the bone is sometimes visibly broken and seen through the skin. Even if the broken bone is not visible, some people experience a flat or lopsided cheek. Most people with broken cheekbones also experience pain, swelling, and bruising of the face. In addition, sometimes the injury is not limited to the cheekbone, but affects facial features around the cheekbone, like the eyes.
All broken bones fall into two categories: open fractures and closed fractures. The vast majority of broken bones are closed fractures, because the bone is broken but does not poke through the skin. Some fractures are open fractures, in which the bone lacerates the skin or the skin was damaged by the cause of the broken cheekbone. In many cases of open fractures, it is obvious at a glance that the cheekbone is broken. Although all broken bones should be brought to the attention of a doctor, open fractures have a greater chance of becoming infected and are generally considered emergencies.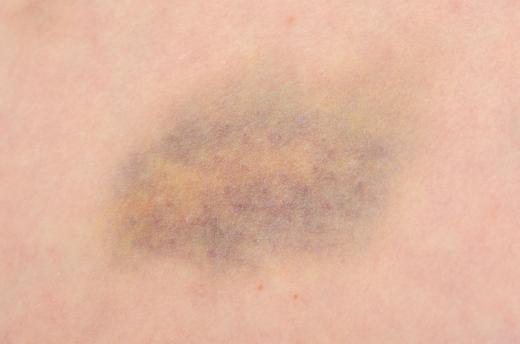 Another tell-tale sign of a broken cheekbone is a flat cheek, because the bone has moved out of position. When the bone is broken, the cheek is no longer held up properly. Sometimes the cheek appears lopsided or droopy instead of simply flat. A flat cheek is usually not permanent and can be fixed by having a medical professional reposition the broken bone. This involves surgery wherein the surgeon places a plate and screws in the patient's cheek to secure it.
Not all fractured cheekbones are obvious, however; if the bone is still in place, the cheekbone might look perfectly normal. Pain, swelling, and bruising of the cheekbone may be symptoms of a broken bone. These symptoms are mostly universal, unless a person cannot feel his or her face due to shock or other medical reasons, like damaged nerves. The pain, swelling, and bruising should be evaluated by a doctor as soon as possible.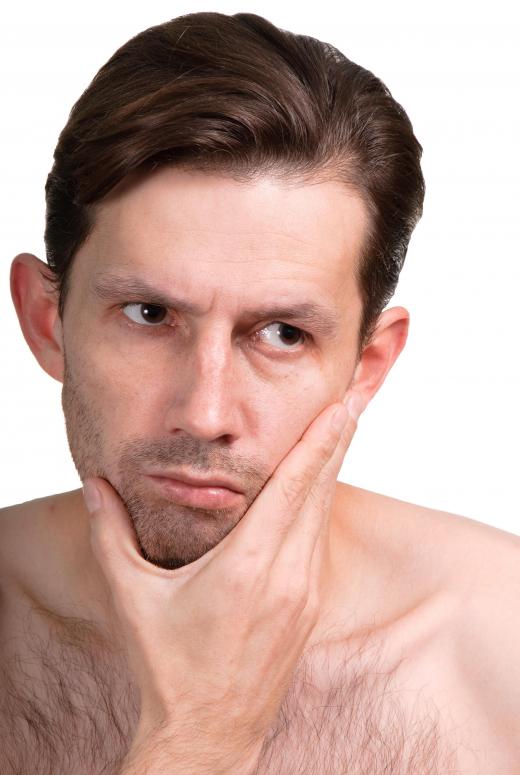 In some cases, a broken cheekbone affects the position of a person's eye. If the floor of the eye is damaged, the eye might no longer be held up properly and therefore sinks into the person's face. This is usually accompanied by blood from the damaged socket. The person's vision might also be affected by the wound; for example, double vision or blurry vision have been reported.


By: arturas kerdokas

A broken cheekbone may affect the position of a person's eye.

By: detailblick

Pain is a common symptom of a broken cheekbone.

By: roblan

Bruising of the face is common with a broken cheekbone.

By: Scott Griessel

A tell-tale sign of a broken cheekbone is a flat cheek.

By: sergmar

Numbness might occur with a broken cheekbone.

By: Alen-D

A broken cheekbone is common with a severe facial fracture.