What Are the Symptoms of a Chlamydia Eye Infection?
According to a study, as many as two million people worldwide fall prey to eye (ocular) infections yearly. Research suggests different types of eye infections, some more complicated than others. Infectious keratitis can cause blindness. 
The most common types of eye infections include viral conjunctivitis, bacterial conjunctivitis, gonococcal conjunctivitis, chlamydial conjunctivitis, keratitis (bacterial, viral, and herpes simplex), and infectious endophthalmitis. 
Symptoms of an Eye Infection
The most common symptoms of an eye infection include itchy eyes, discomfort and pain in the eyes, and burning sensations. 
Eye irritation and tender eyelids upon touching them are also common symptoms. Discharge from the eyes hinders the performance of daily tasks. 
Chlamydia Eye Infection
The prevalence of chlamydia eye infection is low. In a study, chlamydia eye infection was detected in 28 out of 983 patients who visited the emergency room for conjunctivitis (red eyes).
A person infected with the bacteria that causes chlamydia, a sexually transmitted disease, may also develop an eye infection, called chlamydia conjunctivitis. The bacteria responsible for the intraocular infection are chlamydia trachomatis. 
As per reports from WHO in 2016, trachoma (chlamydial eye infection) was limited to 42 countries. 
As of 2016, the disease caused blindness and visual impairments in approximately 1.9 million people worldwide. 
Chlamydial Eye Infection in Neonates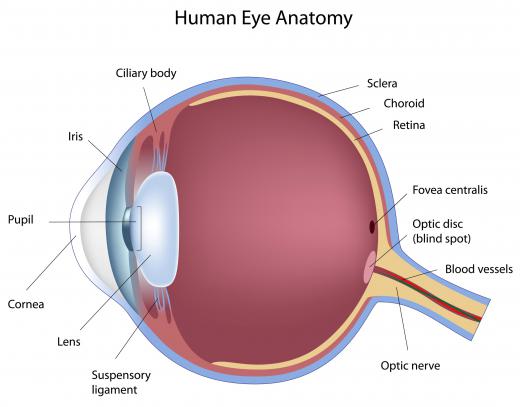 According to a study, women residents of lesser and under-developed countries frequently suffer from chlamydia trachomatis infections. Most of the individuals were expecting asymptomatic mothers. However, a significant number of neonates were born with a chlamydial eye infection.
Similarly, C.trachomatis (64% cases) was found to be a significant cause of bacterial conjunctivitis in Dutch infants. The studies make it clear that, like all sexually transmitted pathogens, C.trachomatis can transfer from mother to child. Therefore, it is essential to treat expecting mothers with the disease.
Infection in COVID-19 Patients
It is a well-established fact that SARS-CoV2 infection disrupts the immune strength of the patients. Research shows a weak relationship between bacterial eye infection (chlamydia) and COVID-19 infection.
Signs and Symptoms of Chlamydia Eye Infection
The following are some of the most common symptoms of this type of eye infection:
Redness And Impaired Vision
The most common symptom, as with many eye diseases, is the redness of one or both eyes. Other frequent symptoms include unusual discharge, impaired vision, and swollen eyelids. 
According to a study, 26% of trachoma patients experienced eye discharge. The pain was the complaint of 21.5% of patients, while redness in the eye was present in 22% of cases. Itching is rarely seen (in only 1% of study participants). 
Foreign body sensation is an irritating feeling also seen in C.trachomatitis patients. Conjunctival congestion, i.e., redness of the eyes, is usually the initial symptom noted by the patients.
Discharge from Eyes and Lacrimation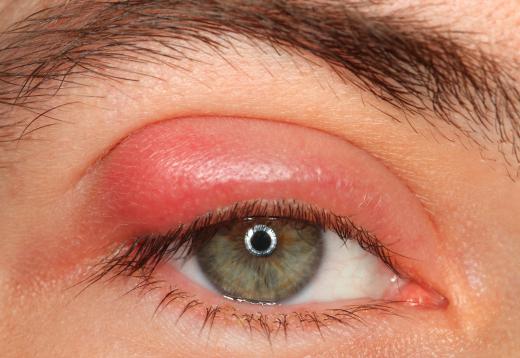 In many cases, the discharge from the eye or eyes is so severe that the lashes will crust together, and the eyelids will appear to be glued shut. In addition, the eyelids may be swollen. The swelling may be quite extreme, and it may make it very difficult for a person to open their eyes.
This type of infection causes red, irritated eyes and tearing, along with pus-like or mucus-like discharge. These symptoms are not unique, however.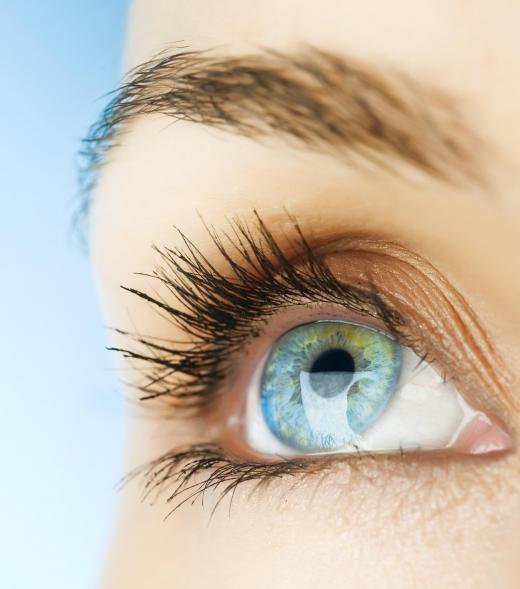 Discharge from the eyes is a significant presentation. Lacrimation (flow of tears) and eye redness are the second and third most common symptoms, respectively. Eye discharge and tears of trachoma patients contain antibodies against chlamydia trachomatis (anti-chlamydial Immunoglobulin G). 
Blurry Vision
Many people complain that their vision is blurry as well. Unlike some eye infections, a chlamydia eye infection can infect one or both eyes. The symptoms of redness, discharge, and foreign body are primarily experienced in both eyes, i.e., a bilateral eye infection is present in 78% of cases compared to 22% of unilateral eye infections.
Photophobia 
Some trachoma patients also report discomfort on seeing bright lights, a condition termed photophobia. Eye infection patients frequently face pain when exposed to bright lights. Chlamydial eye infection patients are no exception to this symptom.
Lymph Node Swelling 
In sporadic cases, lymph nodes surrounding the eyes can become swollen. That can interfere with the opening of the eyes. Lymph node swelling must not be ignored and should be adequately checked by a doctor at the earliest.
Recurrence of Symptoms 
In many cases, a person who is diagnosed with a chlamydia eye infection will have had symptoms for several weeks before an accurate diagnosis is made, primarily because the symptoms are similar to many other eye infections.
Recurrence of symptoms also occurred. In 149 patients examined for chlamydia infection, 32% of participants reported recurrence of symptoms in less than six months.
Other Symptoms Associated With Chlamydia Infection
As chlamydia is a sexually transmitted infection (STI), genital symptoms are common in adults. It is considered a "silent infection" because most patients do not experience symptoms. When present, common symptoms include discharges from genitals (penis/vagina), burning, and pain of urination (burning micturition).
Chlamydia Eye Infection Treatment 
Even after a medical professional looks at the eye or eyes and analyses the symptoms, a person may be misdiagnosed. In most cases, the patient will be given antibiotic drops to be applied to the eyes for several weeks. If there is no improvement during that time, chlamydia may be considered, particularly if an adult has engaged in risky sexual content prior to the eye infection.
Systemic antibiotics used for treatment include oral tetracycline and doxycycline. Topical antibiotics are infective in the treatment of chlamydial eye infections. Erythromycin stearate may also be given for 3 to 6 weeks.
Early detection of the disease is crucial in the prognosis of the disease. Untreated trachoma usually worsens over time. Therefore, a laboratory test for a specific C.stromatitis strain is ordered as soon as the doctor suspects the condition. Treatment usually takes a few weeks to respond.
Complications of Trachoma 
In rare cases, the eye infection will be so severe that the cornea may have ulcers, and the iris may appear infected. In those circumstances, a medical professional may be better able to diagnose the condition. Unfortunately, if the symptoms have become that severe, the affected person's eyesight may be damaged.
Although chlamydia is a sexually transmitted disease, it does not only affect adults. Some newborn babies could contract the condition if their mothers gave birth to them when they were infected with the disease. It is generally treated with a powerful oral antibiotic rather than eye drops.
AS FEATURED ON:
AS FEATURED ON:

Anatomy of the human eye.

By: Pavel Losevsky

Swollen eyelids may be a symptom of a chlamydia eye infection.

By: Subbotina Anna

Crustiness and discharge are common symptoms of a chlamydia eye infection.

By: jamdesign

Newborn babies can contract chlamydia from their untreated mothers during the birthing process.

By: Rob hyrons

Redness in one or both eyes is a common symptom of a chlamydia eye infection.