What Can Cause Vagina Pimples?
Molluscum contagiosum, sexually transmitted diseases, ingrown hairs, or a cyst in the sebaceous gland can cause vagina pimples. These pimples can appear on the inner or outer lips of the vagina as well as the vulva; occasionally they can appear on the clitoris or underneath its hood. Some vagina pimples can be filled with pus and fester into an open, oozing sore.
Genital human papillomavirus (HPV) and herpes are the two main sexually transmitted diseases known for causing reddish, itchy vagina pimples. Herpes pimples can be painful and frequently turn into ulcers. The pimple-like eruptions caused by HPV are really warts and can mushroom into a floret pattern if multiple warts grow in close proximity and swell. Usually, HPV pimples are accompanied by an odiferous discharge and may have to be surgically removed.
Caused by a pox virus, molluscum contagiosum results in a rash of tiny pimples on the genitalia. Unlike HPV-linked genital warts, for which they are often mistaken, these bumps do not itch and remain the same size throughout the outbreak. Molluscum pimples do not turn red, but instead remain the color of the flesh; their texture is generally smooth and soft. Contagious and likely to spread, these pimples can erupt beyond the genital area, infecting the anus and stomach. If spread by contact with hands, molluscum pimples can also appear on the face or lip.
Sebaceous pimples or cysts that form when oil clogs the sebaceous gland can form on the vulva area. These pimples are harmless and may disappear without treatment. Applying a warm towel to the pimple to open the pores can cause the inflammation to go down. Irritating the cyst by scratching, however, can worsen the condition and cause the gland to be infected with bacteria.
Shaving the vulva can led to vagina pimples either from ingrown hairs or due to bacteria introduced into the area by the razor. Ingrown hairs are often caused by shaving too closely and in the opposite direction of hair growth. Pimples linked to a bacterial infection can result from bacteria on the blade itself or from the vaginal area once a shave causes abrasions or cuts, allowing any bacteria present to enter.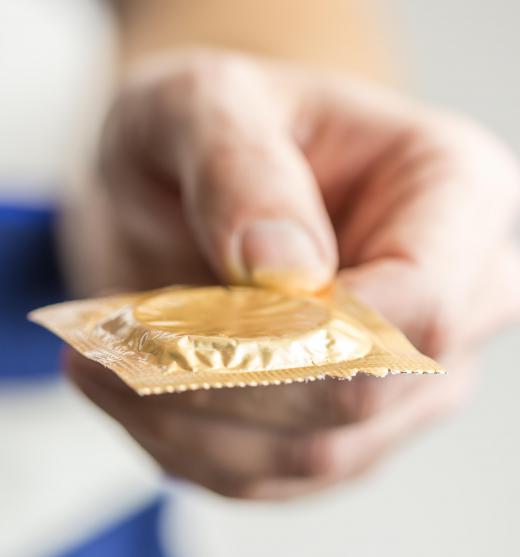 To have vagina pimples diagnosed to determine cause and whether the bumps need immediate treatment, a woman can generally visit her primary care physician or gynecologist. Many health clinics also offer free and reduced screenings for genital abnormalities. Keeping a journal of changes to the size, shape and location of the vagina pimples can help with proper diagnosis.
AS FEATURED ON:
AS FEATURED ON:

By: stefanolunardi

Vagina pimples may be the result of shaving.

By: mocker_bat

An STD may cause vagina pimples.

By: Syda Productions

Some vagina pimple are caused by the human papilloma virus (HPV), a common sexually transmitted disease (STD).

By: Gajus

An allergic reaction to a latex condom might cause vaginal pimples.

By: Dmitriy Melnikov

Gynecologists can give advice on how to handle vaginal pimples.