What can I Expect During Shoulder Bone Spur Surgery?
Shoulder bone spur surgery is performed to remove bone spurs, or osteophytes, from the shoulder. Oftentimes, bone spurs can be treated with medications and rest, but sometimes they affect the patient's ability to move and go about daily activities. For these patients, surgery may be the best option, and is a fairly simple procedure. The surgery may be performed as an open surgery or arthroscopically, using a minimally invasive approach.
A bone spur is a bony growth, usually on a joint, that may either go unnoticed or cause pain if it presses against nerves or surrounding tissues. A bone spur might occur in the shoulder for several reasons. One is osteoarthritis, a disease that damages the cartilage that protects bones in a joint from rubbing against each other and wearing down. The body tries to fix the worn down bones by developing new bone, creating bone spurs. An injury to the joint can cause the body to undergo a similar process of creating a bone spur in its attempt to fix the damage. A bone spur can also occur when the ligaments in the rotator cuff, a set of ligaments and muscles that helps control arm movement, calcify, or harden into a bony material.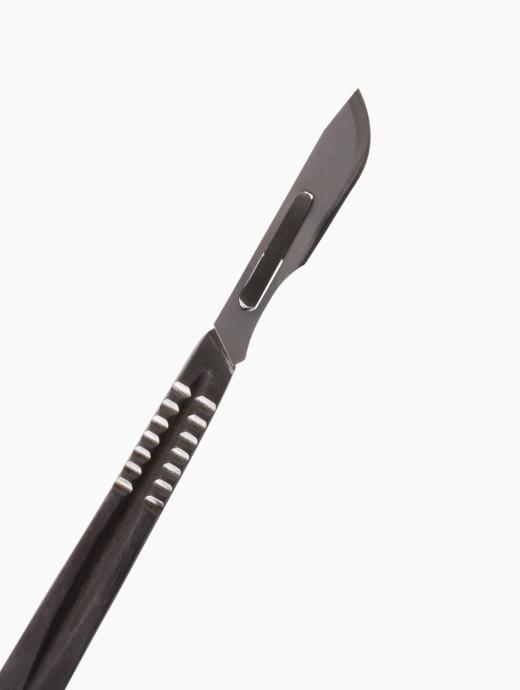 Doctors typically find bone spurs through imaging techniques such as X-ray, computed tomography (CT) scan, and magnetic resonance imaging (MRI). Many times, a bone spur is not serious and can be treated with anti-inflammatory medications and rest. Patients who opt for a shoulder bone spur surgery usually struggle with unbearable pain, impediments to their movement, or are getting the surgery as part of a larger treatment program to manage osteoarthritis.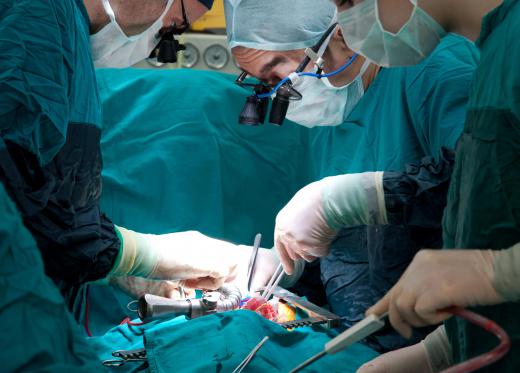 Shoulder bone spur surgery varies based on the patient and the extent of damage caused by the osteophyte. Sometimes the bony projection can simply be filed off, while at other times damaged tissue also has to be removed. In some cases, pieces of the bone spur may break off, and these loose bodies must be removed. In an open surgery, the surgeon makes a large incision to be able to see into the joint, and then files off the bone spur and removes any loose bodies.
In an arthroscopic surgery, the surgeon makes tiny incisions into the patient's shoulder. The incisions are so small that they sometimes don't even need stitches. Through one incision, the surgeon inserts a camera, which projects images of the inside of the shoulder onto a screen. Using this image, the doctors inserts surgical tools into the other incisions and removes the bone spur. This minimally invasive procedure has the benefit of quicker recovery time and lower risks of bleeding and infection.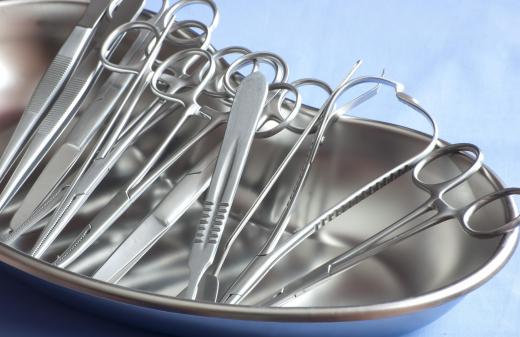 Arthroscopic shoulder bone spur surgery is not always possible for patients who have, for example, unstable joints or tears in their rotator cuffs. These patients are generally better off with the standard open procedure. These procedures may be performed under local or general anesthesia, so some grogginess after the surgery is to be expected. Medications will be prescribed to manage pain and dressings on the incision sites should be kept dry and clean. Once healed, the patient will likely be referred to physical therapy.
AS FEATURED ON:
AS FEATURED ON:

By: iofoto

A scalpel is a small, sharp knife that is used in surgeries to make incisions.

By: derege

The type of bone spur surgery performed depends on the needs of each patient.

By: Distinctive Images

Shoulder bone spurs will likely be diagnosed with an X-ray.

By: redcarpett

Virtually any surgery comes with at least some risks attached.

By: Lisa F. Young

Osteoarthritis occurs when the cartilage that safeguards a bone erodes over time.

By: Hakan Kızıltan

CT scans are an important diagnostic test for locating bone spurs.

By: Tyler Olson

Doctors should follow strict sterilization protocols in order to reduce the risk of infection during shoulder bone spur surgery.

By: Tyler Olson

Grogginess may be expected after shoulder bone spur surgery if the procedure is done under general anesthesia.

By: Sherry Yates

After shoulder bone spur surgery, care must be taken to reduce the risk of infection at the incision site.