Hiccups are caused by uncontrollable muscle spasms in the diaphragm. The phrenic nerve controls the diaphragm, and is directly responsible for these spasms, which force a quick intake of breath, resulting in a hiccuping sound. While generally not dangerous, long-lasting episodes can be related to some serious health conditions, and should be checked out by a medical professional.
What Happens in the Body
The diaphragm is a muscle that stretches across the abdomen under the lungs. When a person breathes, the diaphragm contracts, creating suction that pulls air into the lungs. The phrenic nerve is what controls movement in this muscle, and when the nerve becomes irritated, the diaphragm may contract abruptly. As air is suddenly pulled into the lungs, it passes the vocal chords where it may cause an involuntary sound, often heard as a "hic." This process repeats until the diaphragm and the nerve relax. Most episodes end in a few minutes, but some rare cases can last days or weeks.
Common Causes
Food can be a major cause of spasms in the diaphragm. Some people experience hiccuping fits when they eat too much, as the food presses down on the digestive muscles. Spicy, hot, or cold foods may also irritate the phrenic nerve and cause problems for some people.
Swallowing air seems to cause hiccups in some cases. Eating or drinking too quickly can cause spasms, because swallowed air can exert sudden pressure in the abdomen. Certain foods with large pockets of air, such as sourdough bread, can also cause the diaphragm to contract. Drinking alcoholic, carbonated, or cold beverages is sometimes linked to a greater chance of hiccuping episodes.
Occasionally, a scratchy or constricted throat can cause the phrenic nerve to spasm. Common irritants include cigarette smoke, seasonal allergies, a hair caught in the throat, or a sore throat resulting from a cold. While having hiccups with a sore throat is not usually dangerous, if the person's throat begins to feel tight or breathing becomes difficult, he or she should seek medical attention quickly.
Certain prescription or over-the-counter drugs can also cause hiccups. Some common medications linked to hiccups are those designed to treat digestive problems, including medications for acid reflux and nausea. The relaxing effect of sleeping pills can also disturb the diaphragm, causing long-term spasms.
Rare Causes
In some cases, hiccups can be the result of a serious health condition. Nerve disorders, such as multiple sclerosis or meningitis, can affect how the phrenic nerve works, and may cause bouts of hiccuping that last for days. Traumatic injuries or severe illnesses may also cause nerve damage. Although doctors are not sure of the reason for the connection, some metabolic disorders are also related to extended episodes of hiccuping. Alcoholism, diabetes, and steroid use are all linked to severe episodes of muscle spasms in the diaphragm as well.
Medical Complications
When hiccuping fits last for a long time, they can cause health and lifestyle complications. People with continuous spasms may find it difficult to eat, drink, sleep, and function normally during day-to-day tasks. In addition, the constant spasms can exhaust the muscles, leading to muscle aches and weakness. Anyone who experiences hiccups that don't go away within a day or so should speak to a heath care professional.
Treatment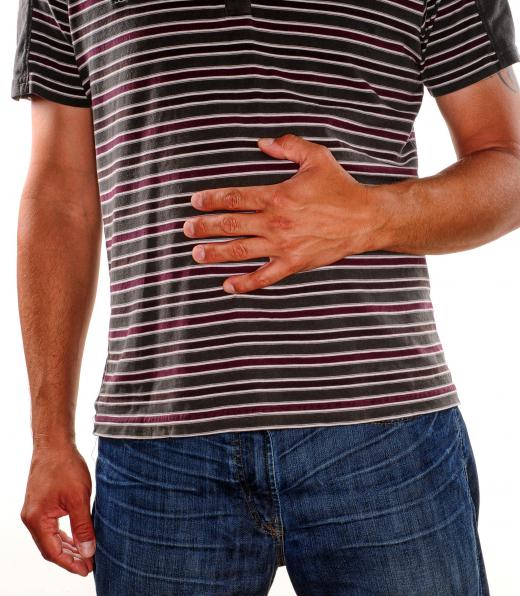 Drinking water is often cited as a way of ending an episode, though the method may vary. Some people suggest drinking a glass of water in small sips, or tilting the head upside down and drinking from the opposite side of the glass. Eating something, often something hard to swallow, is another possible cure. Some people get relief by chewing on a mouthful of sugar, while others swallow a spoon of honey instead. Peanut butter, jam, wasabi and hot sauce are all foods that some people claim will stop the hiccups as well.
Stretching the diaphragm by holding a breath and raising the arms is another popular cure. Some people recommend taking short, fast breaths, or breathing into a paper bag. Holding a breath for up to 30 seconds is sometimes recommended, as the increased levels of carbon dioxide may help calm the diaphragm and prevent further spasms. If using any breath-holding or fast-breathing methods, the person should remember that dizziness is a concern. It may help to try these cures while sitting down.
Scaring or startling someone is a possible method for hiccup relief, but is not always a good idea. In some cases, frightening a person can make the condition worse, or make the person quite annoyed at the attempted assistance. Instead, to help the body relax, some people recommend concentrating on a complicated mental or physical task, such as saying the alphabet backward or tying a difficult sailor's knot. In theory, this can take the mind away from the physical symptoms, stopping the spasms.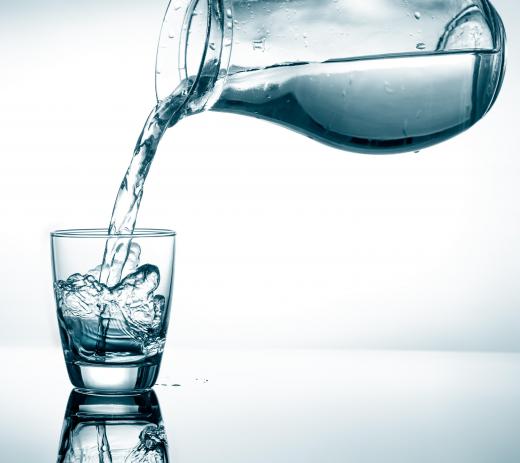 If a patient has hiccups which will not stop by normal means, health care professionals can administer muscle relaxants, sedatives, or anti-convulsive drugs. The goal is to interrupt the cycle of spasms so that the diaphragm begins functioning normally again. If all other methods fail, a surgeon may operate to disable the phrenic nerve, but this is quite unusual.
AS FEATURED ON:
AS FEATURED ON:

By: omicron

Drinking alcohol may cause hiccups.

By: martinlee

Eating quickly may cause hiccups.

By: Yuri Arcurs

Laughing may cause hiccups.

By: uckyo

Eating something hard to swallow, such as peanut butter, can help hiccups go away.

By: nito

Cigarette smoke is an irritant that could cause hiccups.

By: ftlaudgirl

Hiccups can be caused by medications used to treat nausea.

By: Kristin Oh

Eating sourdough bread might lead to hiccups because the bread has large pockets of air.

By: matin

Some people use wasabi to stop hiccups.

By: anyaivanova

Some people swear that drinking a glass of water cures a bout of hiccups.

By: snapgalleria

Hiccups are the result of diaphragm spasms.

By: lukasvideo

Breathing into a paper bag may help relieve hiccups.