What Causes Sinus Drainage?
One of the main causes of sinus drainage is simply being alive. Every day the human body produces several liters of sinus fluid and mucus, and all of that natural liquid must go somewhere. In the case of sinus drainage, fluid from the nasal passages and sinuses drains into the back of the throat, where it is swallowed several times a minute. Eventually, most normal drainage is eliminated through the kidneys as part of a person's urine. Abnormal types of drainage, however, can be caused by factors such as bacterial infections, viral infections, allergens, acid reflux disease, irritating fumes or dehydration.
Some people may experience sinus drainage in the form of a runny nose after eating spicy foods or inhaling an irritating odor. Mucus-producing glands in the nasal area react to such irritants by increasing their production of a watery liquid similar to saliva in texture. By flooding the affected area, the body hopes to wash away the irritants and reduce the inflammation they trigger. This type of drainage is generally thin and clear, and flows freely down the back of the throat or out of the nasal passages. Once the irritant is gone, the drainage generally returns to normal.
Another cause of abnormal sinus drainage can be a bacterial or viral infection, most likely a cold or flu. The amount of infected sinus fluid overwhelms the natural drainage system, so it stagnates in the nasal passages and becomes thicker. This thicker mucus trapped in a dark, moist environment is an ideal feeding ground for bacteria, which in turn causes discoloration and a foul odor. The infected mucus slowly drains into the throat and upper chest, creating even more opportunities for bacterial or viral growth. Cold and flu medications often contain an ingredient which interacts with mucus chemically and thins it for improved drainage. Sinus medications also attempt to reduce the swelling of sinus passages, which in turn creates better drainage.
Sometimes the body reacts to dehydration by limiting the amount of available fluid to mucus-producing glands. If a person has gone several hours without replenishing his or her water levels, the result could be abnormal sinus drainage. Some people may associate this nasal drip with the onset of a cold or allergy, but in reality it is a signal to rehydrate. Proper hydration with fluids other than alcohol or caffeinated beverages should help reduce this kind of drainage.
Allergens such as dust and pollen can also trigger abnormal sinus drainage. The nasal passages become irritated or inflamed in reaction to a known allergen, then begin to swell. The body's natural reaction is to produce more mucus in order to flush out the irritant. Ordinarily, this excess fluid would drain into the throat for elimination, but the throat often swells during an allergic reaction. The excess fluid becomes thicker and discolored by the allergens, causing an unpleasant sensation of fullness in the sinus cavities. This form of sinus infection, or sinusitis, can trigger a painful sinus headache and either excessive sneezing or a runny nose. Allergy medications containing antihistamines may be more effective than decongestants for this type of allergy-induced sinus drainage.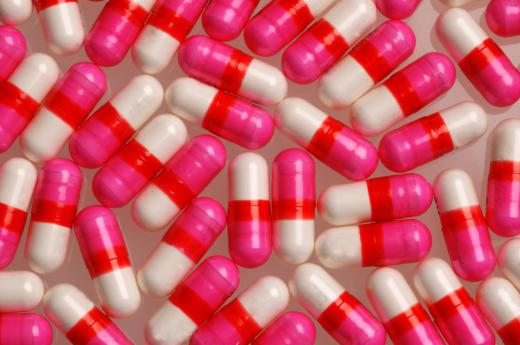 Experts suggest that maintaining proper hydration and avoiding exposure to known allergens can reduce the severity and duration of sinus drainage. Sufferers should also know the difference between drainage triggered by infections and that triggered by allergens or irritants. Decongestant medications work best on infection-based drainage, while antihistamines may produce better results with allergy-based incidents.
How To Stop Sinus Drainage With Home Remedies?
There are a variety of over-the-counter and prescription medications that may help with sinus drainage problems. However, some medications can have unwanted side effects. Consider trying one of these home remedies instead.
Run a Humidifier
Humidification can thin mucous and help your sinuses drain better. If the air in your home is dry, consider a whole-home humidifier. If you just need some help with your sinuses, a single room humidifier or personal humidifier may help. Consider running a humidifier in your bedroom at night to prevent your sinuses from drying out while your sleep.
Take a Hot Shower
Steam can improve sinus drainage by loosening mucus. Try taking a hot shower or simply run a hot shower while you sit in the bathroom with the door closed. Alternatively, you can fill a bowl with hot water and place a towel over your head and the bowl to trap the steam while you breathe it in.
Apply Cold and Warm Compresses
Start by lying down and placing a warm compress across your nose, forehead and cheeks for three minutes. After three minutes, swap the warm compress with a cold compress and leave in place for 30 seconds. Repeat these steps two to three times. You can repeat the entire process two to six times per day.
Try Nasal Irrigation
Nasal irrigation uses a saline solution to gently flush out the nasal passages. You can purchase a nasal irrigation device at your local drug store and large retailers, such as Walmart. You can either use a prepackaged saline mixture or make your own:
Dissolve one teaspoon of sea salt in one pint of distilled, sterilized or filtered water. Avoid using table salt. 
Add a pinch of baking soda
To irrigate your sinuses, stand over a sink or basin. Use your nasal irrigation device to pour, squirt or spray the saline solution into one of your nostrils. Tilt your head to the left if you sprayed the solution in your right nostril and to the right if you sprayed it in the left nostril. This should cause the solution to flow out of the other nostril.
Clean your irrigation device according to the manufacturer's instructions after every use. Do not use water straight out of your tap. It may contain dangerous bacteria. If you need to use tap water, boil it and then let it cool first.
Eat Some Chicken Soup
You may think eating chicken soup to ease a cold is just an old wives' tale; however, scientific studies have shown that it helps reduce inflammation caused by colds and sinus congestion. The experts aren't sure why it works, but believe it may be a combination of the steam and the anti-inflammatory and antioxidant properties of the soup's ingredients.
Can Sinus Drainage Cause Sore Throat?
Normal sinus drainage is usually not noticeable, but when mucus is thick or excessive it can irritate the throat and make it itchy or sore. Additionally, sinus drainage may make you feel like you need to clear your throat or cause you to cough which can also irritate the throat.
Can Sinus Drainage Cause Diarrhea?
Sinus drainage can cause some people to have an upset stomach which could contribute to diarrhea. It is also possible that the bacteria, virus or allergy that caused the sinus drainage could be a contributor. Additionally, some medications may cause diarrhea.
What Causes Chronic Sinus Drainage?
Chronic issues with sinus drainage may be caused by a condition called chronic sinusitis. This condition is characterized by sinuses that are inflamed and swollen for at least three months and do not respond to treatment. Chronic sinusitis may be caused by growths in the sinuses, infections or swelling.
You may have chronic sinusitis if you have symptoms:
Nasal inflammation
Postnasal drainage
Thick, discolored nasal discharge
Nasal congestion
Reduced sense of taste and smell
Some people also experience additional symptoms:
Ear pain
Aching in the teeth and upper jaw
Headache
Sore throat
Cough
Throat clearing
Fatigue
Bad breath
Serious complications occur only rarely but may include problems with vision, meningitis or skin and bone infections. To avoid these potential complications take steps to avoid chronic sinusitis, such as staying away from people who are sick, not smoking, using a humidifier and managing your allergies.
AS FEATURED ON:
AS FEATURED ON:

By: turhanerbas

A cross section of the head, including the sinuses.

By: forestpath

Sinus drainage can occur in the form of a runny nose, especially after ingesting spicy foods.

By: Sebastian Gauert

Sinus infections cause abnormal sinus drainage.

By: Wellford Tiller

An allergy-induced sinus drainage may be effectively treated with oral antihistamines.

By: anyaivanova

Abnormal sinus drainage may be a sign of dehydration.

By: Irena Misevic

Allergies might cause sinus drainage.