What Foods Are Allowed on the Stillman Diet?
The Stillman Diet is a weight loss program that works through strict restriction of carbohydrates and fat, which leads to ketosis, where the body is forced to burn fat for energy instead of carbohydrates. The only types of food allowed on the diet are lean proteins such as poultry, fish, and low fat cottage cheese, while things like bread, alcohol, and butter must be completely avoided. Another critical piece of the program is drinking plenty of water, though certain other types of drinks are allowed as well. Some types of spices are also allowed to provide some variety in the tastes of the available foods.
Those following the Stillman Diet are limited to eating foods with minimal carbohydrates and fats; this means they cannot have any fruits or vegetables, grain-based foods like rice or pasta, and products like oil or butter. The dieter's primary form of sustenance is lean protein, which can include lean meats like beef or veal, skinless chicken or turkey, and fish or other seafood. Eggs and light cottage cheese are also allowed under the plan. Though one can consume as much of these foods as he or she wants, it is recommended that a day's worth of food be spread across six smaller meals rather than three larger ones. A vitamin supplement can also be included to compensate for any nutrients that are not being obtained from food.
The other part of the Stillman Diet considered critical for weight loss is drinking a large quantity of water. Eight glasses is typically considered the optimal amount, and dieters should aim to consume at least that much each day. Other calorie-free drinks may also be included, but should only be consumed in addition to the necessary water; these can include coffee, tea, and diet soda.
Though condiments that can add fat or carbohydrates, such as mayonnaise, ketchup, and salad dressing, are all prohibited on the Stillman Diet, certain products that improve flavor are allowed. Both salt and pepper may be used to flavor the meats and other proteins, as can herbs and spices such as oregano, basil, or rosemary. Tabasco sauce is also allowed to add some spice. Due to the limited variety allowed by the plan, dieters may find inclusion of these products very helpful for adding some variety, which may in turn help them stick with the diet.
What Is the Stillman Diet?
The Stillman Diet is a low-carb, high-protein weight loss diet. It consists of two phases. During Phase 1, dieters are advised to eat only "approved" foods, most of which are eggs, low-fat cheeses and lean meats. Dieters are to remain in Phase 1 until they reach their goal weight. They can then transition to Phase 2. In Phase 2, dieters may add fruit, vegetables and bread to their diets.
Does the Stillman Diet Work?
Some people who follow the diet strictly can lose weight. Advocates claim that this is because 30% of the calories being consumed on the diet are burned in the process of breaking down the large amount of protein being consumed. Critics say that the restrictive nature of the diet makes it difficult to follow and that most people who attempt it will abandon it before reaching their goals. Additionally, adherence to the diet may cause nausea, fatigue and exhaustion.
Is the Stillman Diet Safe?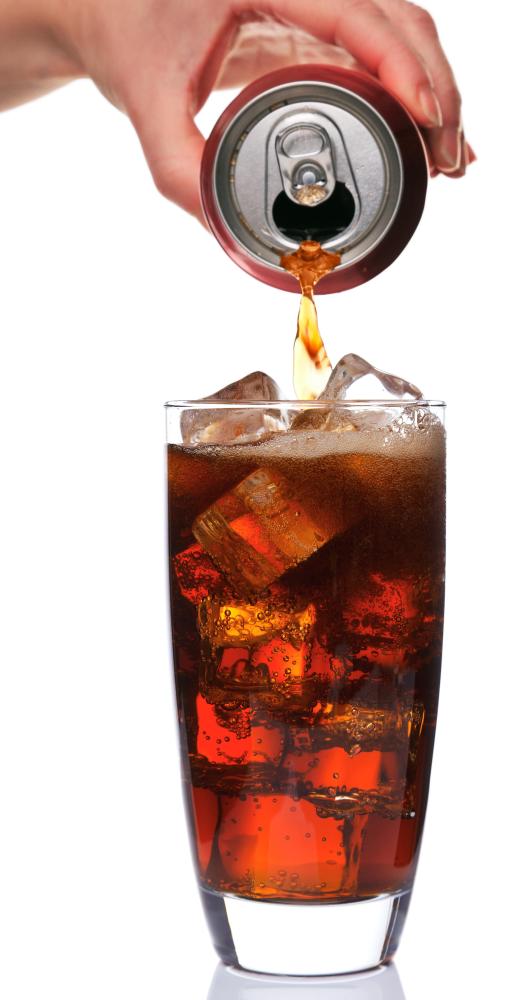 Because the diet heavily focuses on protein to the exclusion of other foods, it is difficult to get all of the nutrients you need from food while on the Stillman Diet. People following this plan may need to take vitamin supplements. Additionally, the low fiber content in the diet may cause constipation and the ketones produced can build up in the liver. When too many ketones build up in the blood, a condition called ketoacidosis may occur. Signs of ketoacidosis include loss of appetite, fruity-smelling breath, vomiting, nausea and fast, deep breathing. Drinking a lot of water may reduce the negative side effects.
What Are Carbohydrates?
Carbohydrates are one of the three main macronutrients found in food. They consist of sugar, fiber and starch. The body converts carbohydrates into glucose to be used as energy.
Total Carbohydrates
Some food labels may reference "total carbohydrates." Total carbohydrates refer to the total amount of all three types of carbohydrates.
Simple Versus Complex Carbohydrates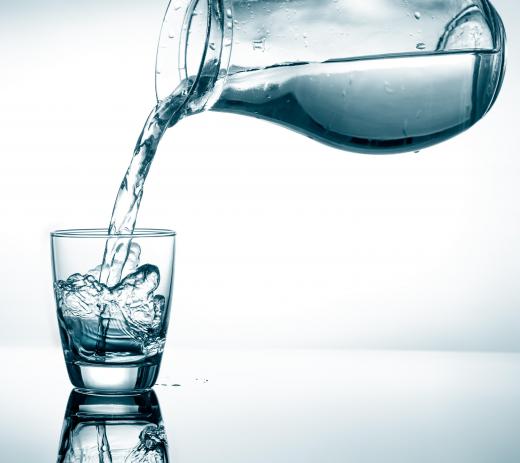 Carbohydrates are classified as either simple or complex based on their chemical structure and how long it takes the body to digest them. Complex carbohydrates take longer to digest and are less likely to cause blood sugar spikes. They also have more fiber, minerals and vitamins than simple carbohydrates. Diets high in simple carbohydrates are associated with weight gain, heart disease and high cholesterol.
Starches
Starches are complex carbohydrates. Examples of starches include:
Beans and legumes
Whole-grain products
Fruits
Vegetables
Fiber
Fiber is a complex carbohydrate that the body can not break down. Most fiber passes through the intestines where it helps aid digestion, lowers cholesterol, regulates blood sugar and helps you feel more full. Plant-based foods contain fiber. Animal products do not. Low carbohydrate diets, such as the Stillman Diet, do not contain the recommended 25 to 30 grams of fiber because of the restriction on plant-based foods. The Stillman Diet restricts high-fiber foods in Phase 1:
Beans and legumes
Nuts and seeds
Fruits
Whole-grain products
Vegetables
Sugar
Sugar is a simple carbohydrate that is broken down in the body quickly. This causes blood sugar levels to rise rapidly and then fall rapidly. Naturally occurring sugars are sugars that are not added to foods during processing, such as the sugar in milk and fresh fruit. Added sugars, such as those found in candy, soda and baked goods are added during processing. Natural and added sugars are processed the same way by the body and both types are restricted on the Stillman Diet. However, foods that contain natural sugars may also contain nutrients, such as fiber, minerals and vitamins.
Is a Low Carbohydrate Diet Healthy?
Carbohydrate consumption affects blood sugar. Consuming a large number of carbohydrates can increase blood sugar levels which may be a risk for diabetes. However, not consuming enough carbohydrates can cause low blood sugar. Limiting the consumption of simple carbohydrates, such as sugar, can help keep blood sugar levels in the healthy range. Because foods with high carbohydrate content are often calorically dense, limiting these foods may aid in reducing the number of calories consumed. There is no scientific consensus about the safety of low-carbohydrate diets. Some studies indicate that replacing carbohydrates with foods that contain high amounts of saturated fats may increase the risk of heart disease. Other studies suggest that low-carbohydrate diets may reduce heart disease risk.
What Are Some Diets Similar to the Stillman Diet?
There are several popular high-protein, low-carbohydrate diets. The ketogenic diet is one of the most similar to the Stillman Diet because both diets rely on ketosis to produce weight loss. Other similar diets include the Atkins and paleo diets.
What Is Protein?
Protein is a substance made from more than 20 amino acids. More than 10,000 different proteins occur throughout the human body in bone, muscle, hair, skin and other tissues. The enzymes that fuel many of the chemical reactions in the body and the hemoglobin that transports oxygen in the blood are made up of proteins.
The body doesn't store amino acids, so it must make them either from scratch or by altering other amino acids in the body. Histidine, leucine, methionine, threonine, valine, isoleucine, lysine, phenylalanine and tryptophan must come from food, which is why they are called the essential amino acids.
How Much Protein Should I Eat?
According to the National Academy of Medicine, adults should consume a minimum of .8 grams of protein per kilogram of body weight per day, or a little more than seven grams per 20 pounds of body weight. It also recommends people consume between 10% to 35% of daily calories as protein. The Stillman Diet does not offer a specific protein recommendation. However, because protein is a major component of the diet, people on this diet would likely exceed these recommendations. However, there is not very much science-based guidance on this topic. A study conducted by Harvard found that total protein consumption was not correlated with overall mortality or to any specific cause of death.
What Are Complete Proteins?
The term "complete protein" refers to proteins that contain all of the amino acids required to create new proteins in the body. Incomplete proteins are missing at least one of the nine essential amino acids that the body can not manufacture from other amino acids.
Animal-based proteins, such as those recommended on the Stillman Diet, are good sources of complete proteins. Most plant-based proteins are incomplete. However, it is possible to get all of the essential amino acids by eating a variety of plant-based foods. Quinoa and chia seeds are plant-based foods that are complete proteins.
Is Eating Protein Healthy?
Research suggests that the health effects of protein are less about the protein itself and more about the other nutrients, such as fats, sodium and fiber, that are packaged with the protein. Opinions about the healthfulness of eating various proteins vary based on beliefs about the health impact of consuming saturated fat. Many proteins recommended as part of high-protein diets are high in saturated fats and sodium, particularly processed meats, such as ham and bacon. The Stillman Diet restricts adherents to lean meats and low-fat dairy, making it lower in saturated fat and sodium than many other high-protein diets.
Research suggests that replacing red meat and processed meat with protein sources that are lower in saturated fat and sodium, such as beans, fish, nuts and poultry may lower your risk of heart disease, cancer, diabetes and premature death. A Harvard study also found that people who consumed more processed and red meat tended to gain more weight versus those who consumed more nuts.
Additionally, it found a link between eating chicken with skin, red meat and full-fat cheese with weight gain. By contrast, consumption of peanut butter, yogurt, nuts, low-fat cheese, seafood and skinless chicken was associated with reduced weight gain. Another study found that consuming a daily serving of lentils, chickpeas or peas increased feelings of fullness, which could help with weight loss and maintenance. The Harvard study concluded that while high-protein, low-carbohydrate diets provided short-term benefits, avoiding whole grains and fruits deprives the body of beneficial fiber, minerals, vitamins and other phytonutrients.
Are Protein Powders Healthy?
Protein powders are not regulated by the United States Food and Drug Administration. Most powders contain non-protein ingredients, such as minerals and vitamins, added sugar, thickeners, non-caloric sweeteners and artificial flavors. It is generally a good idea to carefully read the ingredient label on any protein powder product before consuming it. The Stillman Diet does not specifically forbid protein powder, but it also does not include it on the list of allowed foods.
Is Eating a Lot of Protein Bad for the Environment?
All agriculture contributes to greenhouse gas emissions. However, the production of animal-based foods contributes to GHG emissions at a higher rate than plant-based foods. Red meat and dairy have a particularly high rate of GHG emissions.
An evaluation of the GHG emissions of various types of food found that wheat, beans, corn, fish, rice, nuts, soy and eggs contributed the least. Poultry, dairy products and pork contributed medium amounts. Beef, goat and lamb contributed significantly more GHG emissions than dairy, which has the next highest rate of emissions.
Frequently Asked Questions
What is the Stillman Diet?
Dr. Irwin Stillman developed the Stillman Diet as a dietary strategy in the 1960s. It places a focus on consuming fewer carbs and more protein to encourage the body to burn fat for energy, which might lead to weight reduction. Although avoiding fats, sugar, and processed foods, this diet contains lean meats, fish, poultry, eggs, nonfat dairy products, certain vegetables, and fruits.
What types of meat are allowed on the Stillman Diet?
The Stillman Diet permits lean foods such as beef, hog, veal, and lamb. Salmon, tuna, and tilapia are just a few examples of fish that are permitted, as well as poultry like chicken and turkey. Cooking all meats without additional fats or oils is recommended.
Is the Stillman Diet a grain-free diet?
The Stillman Diet forbids eating any grains, including wheat, oats, barley, and rice. Moreover, refined meals like pasta, bread, and cereal are prohibited.
Are fruits and vegetables allowed on the Stillman Diet?
Under the Stillman Diet, fruits and vegetables may be consumed in moderation. It is advised to eat low-carb veggies like spinach, broccoli, and cauliflower, as well as non-starchy fruits like apples, oranges, and berries. Fruits and vegetables should not be paired with other high-carbohydrate meals and should only be consumed in moderation.
Does the Stillman Diet allow dairy?
A5: The Stillman Diet permits dairy products, but only in nonfat varieties. This includes nonfat dairy products, including skim milk, yogurt, and cheese. Dairy products with added fats should be avoided since they are rich in carbs and saturated fats.
AS FEATURED ON:
AS FEATURED ON:

By: Orlando Bellini

Lean meat products, such as veal cutlets, are the primary protein sources on the Stillman Diet.

By: nata777_7

Eggs and light cottage cheese are both permitted on the Stillman Diet.

By: Belinda Pretorius

It is recommended to drink eight glasses of water per day while on the Stillman Diet.

By: MIGUEL GARCIA SAAVED

The Stillman Diet permits followers to consume seafood and fish.

A glass of diet soda, which is allowed on the Stillman diet.

By: anyaivanova

People on the Stillman Diet should drink at least eight glasses of water per day.