Are There Any Safe Diet Pills?
In independent reviews, and in some medical reviews, research suggests that the only safe diet pills are the ones that don't provide temporary results. Most diet pills, whether in prescription form or marketed as "nutritional supplements" work because they are stimulants, and thus do have appetite suppression qualities. They are not magic bullets that can be substituted for the actual benefits of a healthy diet and exercise. Further, most people regain weight as soon as they stop taking diet pills, since appetite suppression is not self-willed, but is controlled by a pill.
The dangers of taking amphetamines, including caffeine to control appetite are numerous. They can raise blood pressure, affect heart rhythm, and in some cases cause hearts attacks and stroke. They are also not safe because they are addictive. Even caffeine diet pills can cause addiction which may lead to overuse or overdose.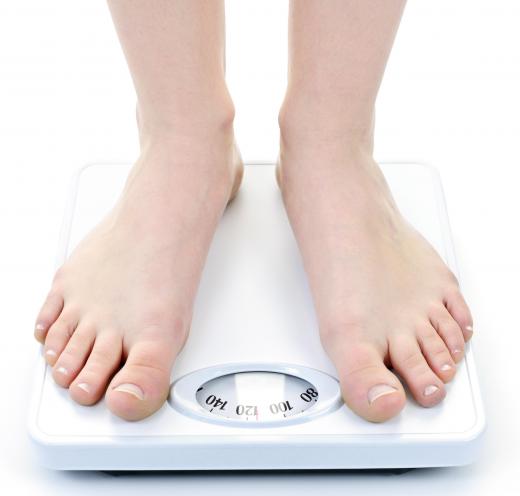 The more serious of the diet pills containing ephedrine, or ephedrine type supplements have been linked to dangerous arrhythmias and heart attack. Sadly, though the Food and Drug Administration (FDA) was able to pull most versions of ephedrine off the shelves, it's still widely available on the Internet, and may be still be sold in tea form in stores.
As most doctors are eager to point out, if we truly had access to safe diet pills that worked, no American would be overweight. This is obviously not the case, and it is clear that many diet pills cause more harm than good. Many ingredients in diet pills that are deemed as safe are actually not tested for safety by the FDA.
When diet pills are marketed as nutritional supplements, they do not need to go through the same rigorous testing that applies to prescription medication. The FDA can only act if a product has been shown to cause significant harm. Thus there is always risk in taking diet pills.
Many so-called safe diet pills have a combination of ingredients that may interact with other medications. For example, some combine hoodia and St. John's Wort. Little is known about hoodia at this point, except that many doubt its effectiveness. St. John's Wort can interact with monoamine oxidase inhibitors (MAOIs), which many take for depression. It can also cause hypersensitivity to the sun.
One current diet pill marketed as Leptoprin and sometimes as Anorex, has a particularly deceptive marketing aspect. Leptoprin sells for 153 US dollars (USD) per bottle, and advertisements urge, only those who are "serious about dieting" should purchase the product. Some forms of Leptoprin have Ephedra and do suppress appetite.
Additionally, the company refuses to give a full ingredient list, and anecdotal evidence suggests these are clearly not safe. Many who take it report increased urination, allergic reactions, heart palpitations, muscle cramps, and feeling spaced out or sped up. Some further report difficulty sleeping, and dramatic loss in appetite.
The non-ephedrine version of Anorex contains an ephedrine like clone that is still not considered to result in safe diet pills. In fact most diet pills that no longer contain Ephedra contain bitter orange extract. This again has been shown to raise blood pressure.
Since safe diet pills really don't appear to exist, it makes more sense to come up with a safe diet. Planning with a doctor can help one find ways to eat sensibly and to exercise in a safe manner. Though studies have shown diet and exercise tend to result in more gradual weight loss, they also show that people who adopt healthier attitudes toward eating and exercising seem to be able to keep weight off.
AS FEATURED ON:
AS FEATURED ON:

By: Elenathewise

A safe diet to lose weight is probably a better idea than diet pills.

By: WavebreakmediaMicro

Taking amphetamine diet pills may cause complications in people with high blood pressure.

By: overcrew

Abdominal cramps may occur with some diet pills.

By: MSPhotographic

Rather than taking diet pills, eat a low-fat diet that provides plenty of high-quality protein.

By: Kadmy

Heart palpitations should be evaluated by a doctor, even if they are believed to be related to diet pills.