What Foods Contain Monosaccharides?
Monosaccharides, better known as simple sugars, are the most essential form of carbohydrate. They contain a single sugar molecule like glucose. Glucose, fructose, and galactose are the main monosaccharides found in food, with glucose the most essential as it is the body's preferred energy source. Also known as dextrose, glucose is found in all kinds of sweet foods but when used commercially tends to be sourced from corn. Fructose is the sugar found in fruit and is the main sugar in honey, and galactose is the less-sweet sugar occurring naturally in milk and sugar beets. It should be noted that many foods, like table sugar, honey, maple syrup, and high-fructose corn syrup contain multiple simple sugars.
Chemically, most monosaccharides are represented by a single formula: Cx(H₂O)y. The symbol C represents carbon, with x representing the number of carbon atoms. These sugars typically contain between three and seven carbons. Glucose, for instance, contains six carbon atoms.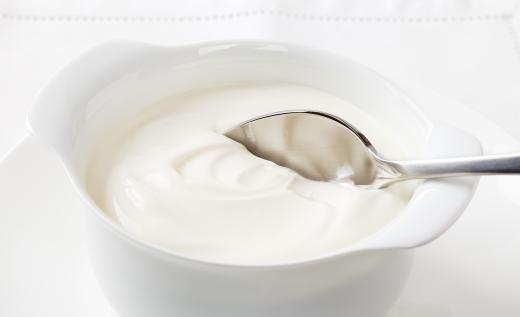 These molecules resemble a chain of carbon atoms with hydrogen and oxygen branching off from either side at various points, so that each molecule resembles a rooftop television antenna. These molecules also possess a varying number of hydrogen and oxygen atoms, as represented by the symbol y, but there are always twice as many hydrogens as oxygens. Fructose, for example, has the chemical formula C₆H₁₂O₆. Monosaccharides are generally crystalline in form, water-soluble, and clear or white in color.
Glucose, fructose, and galactose are found in varying combinations in virtually all carbohydrate-containing and sugary foods, as combinations of these sugars produce disaccharides and polysaccharides. Disaccharides, which are also considered simple sugars, are made up of two sugars and polysaccharides, also known as complex carbohydrates or starches, comprise three or more sugars.
The sugar found in milk, lactose, is a disaccharide of glucose and galactose. Sucrose or table sugar, for instance, is a disaccharide of glucose bonded to fructose. Potatoes, corn, and other starches contain polysaccharides. These typically contain a polymer of glucose, or chains of glucose molecules bonded to one another.
In their simplest forms, however, monosaccharides can be consumed by eating fruit, dairy, or other disaccharide foods like honey. Furthermore, sweeteners used in processed foods generally contain glucose, fructose, or a combination of the two, although fructose is roughly 75 percent sweeter than glucose and therefore is inexpensive to use commercially, as in the form of high-fructose corn syrup.
All monosaccharides are absorbed quickly into the bloodstream and therefore provide energy much sooner than slower-digesting complex carbohydrates. As such, they are an essential component of daily nutrition, particularly first thing in the morning or after a workout when one's blood sugar levels are the lowest. Nutrition experts, however, recommend obtaining these sugars through naturally occurring and nutritious sources like fruit and plain yogurt rather than from sugary processed foods.
AS FEATURED ON:
AS FEATURED ON:

By: Colinda McKie

Plain yogurt is a healthy source of monosaccharides.

By: tetxu

Honey contains the monosaccharide fructose.

By: lidante

Monosaccarides in their simlpest forms can be found in dairy products.

By: Photographee.eu

Monosaccharides should be consumed in the form of healthy foods rather than junk food.

By: Luis Carlos Jiménez

Galactose is less-sweet sugar that occurs naturally in sugar beets.