What Is a Hypoechoic Lesion?
A hypoechoic lesion is an abnormal area that can be seen during an ultrasound examination because it is darker than the surrounding tissue. Such abnormalities can develop anywhere in the body and do not necessarily indicate cancer. Blood tests, biopsies, and further radiological studies may be required to determine the composition of a hypoechoic lesion, sometimes referred to simply as a lesion.
Detecting a Hypoechoic Lesion
During an ultrasound examination, a technician applies a handheld device known as a transducer to the area of the body requiring assessment. The transducer emits high frequency sound waves that are reflected back toward the device when they contact internal structures. A black and white image forms on a monitor, based on the intensity of the echoes. Radiologists call brighter images from highly reflective surfaces hyperechoic while areas that are less reflective appear as darkened regions and are said to be hypoechoic.
Hypoechoic lesions can occur in any part of the body and for a range of reasons. By looking at an ultrasound image, a specialist may be able to determine whether a lesion is a cyst or tumor, and if it is solid in nature or contains any fluid. The general appearance of a lesion does not necessarily indicate whether the area is benign or malignant, however.
Common Hypoechoic Lesions
Breast Lesions: A hypoechoic breast lesion might be a common, benign tumor called a fibroadenoma, or a breast cyst. Health care providers might suspect cancer if the lesion does not appear normal or meets certain criteria, such as if it has dark shadowing on one end, contains calcified spots, or shows some other unusual, well-defined characteristic. Subsequent testing might include a needle biopsy which involves extracting cells using a needle and syringe.
Liver Lesions: Hepatocellular adenomas, also known as liver cell adenomas, and hepatic hemangiomas are both types of benign tumors that could produce a hypoechoic lesion on an ultrasound. These tumors are usually removed, especially if they are causing discomfort, to avoid the risk that they might turn cancerous. Alcohol consumption, obesity, and diabetes are some common causes of fat deposits that appear as lesions on the liver; depending on the cause, it may be possible to reverse such deposits. Liver cancer may also appear hypoechoic; often, a computerized tomography (CT) scan is done to properly diagnose liver cancer.
Prostate Lesions: Prostate cancer almost always appears as a hypoechoic lesion on an ultrasound. Health care providers might diagnose a malignant hypoechoic lesion using a blood test, a needle biopsy, or further imaging studies. Bacterial, fungal, or viral infections can lead to a condition known as prostatitis, which can also appear as a hypoechoic lesion.
Thyroid Lesions: Most thyroid lesions are benign and are quite common. People suffering from an over- or under-active thyroid can develop thyroid swelling, commonly referred to as a goiter. A hypoechoic lesion in this area might only indicate a developing goiter or an infection. Autoimmune disorders can also affect the thyroid, resulting in a condition known as Hashimoto's disease. Thyroid cancer can be hypoechoic and is generally easily treated.
Kidney Lesions: Hypoechoic lesions can also appear on the kidneys, and may indicate something as common as kidney stones or cysts. Both can cause abdominal pain and usually require treatment. Renal cell carcinoma, or kidney cancer, may also appear as a hypoechoic lesion and requires additional radiological testing to be properly diagnosed.
Is a Hypoechoic Lesion Cancerous?
A hypoechoic lesion is not necessarily cancerous. However, a solid hypoechoic lesion can be cancerous. Conversely, hypoechoic lesions filled with fluid or air are hardly cancerous. 
On sonograms, hypoechoic lesions appear different from healthy body tissues.
So, your doctor will test you further should an ultrasound show you have a hypoechoic lesion. The ultrasounds help doctors identify whether the hypoechoic lesions are malignant or benign tumors. Benign tumors have clearly defined borders, are non-invasive — although they may displace or push on organs — and are all one type of tissue.
Cancerous, malignant hypoechoic lesions often contain more than one tissue and have irregular borders. Additionally, they invade nearby organs, causing further complications. At times, there can be an overlap between malignant hypoechoic and benign hypoechoic lesions.
Medical professionals must carefully conduct as many tests as possible to identify whether one has a malignant or benign hypoechoic lesion. Once the sonographer is sure about the type of hypoechoic lesion, they proceed to categorize the lesions.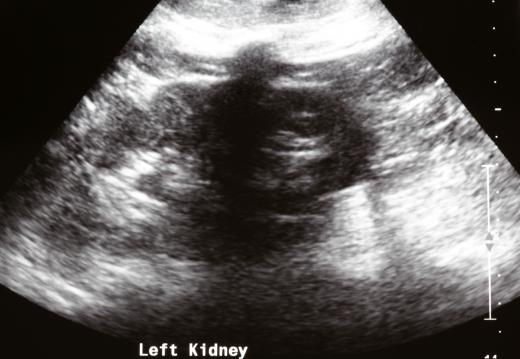 Sonographers categorize the likelihood of a hypoechoic lesion being cancerous using five categories: benign hypoechoic lesion, likely benign hypoechoic lesion, suspicious for malignancy hypoechoic lesion, moderate malignant hypoechoic lesion, and highly suspicious for malignancy hypoechoic lesion. 
They use the hypoechoic lesions' posterior features, margins, shapes, orientations, and echo patterns to categorize a hypoechoic lesion into any of the five categories. The cancer risk associated with hypoechoic lesions increases with the categorization. Highly suspicious of malignancy is the highest cancer risk category.
What Is the Treatment for Hypoechoic Lesions
Clinicians treat hypoechoic lesions based on the lesions' locations, symptoms, types, and sizes. These are the standard treatment options your doctor may recommend.
Waiting for Hypoechoic Lesions to Disappear
A hypoechoic lesion can shrink and disappear on its own. If the doctor realizes that the hypoechoic lesion has an inflammation, condition, or underlying infection, they may treat these symptoms. The waiting-to-see technique is safer as it gives your doctor enough time to monitor the lesion and make an informed decision.
Surgery
Your doctor may remove the hypoechoic lesion through surgery if it is significant. If the hypoechoic lesion is a benign growth and causes obstruction, other complications, and pain, your doctor may surgically remove the lesion.
A benign, hypoechoic lesion can rupture or become cancerous. If it rips, it may cause internal bleeding. Moreover, internal bleeding can cause weakness, fatigue, and shortness of breath.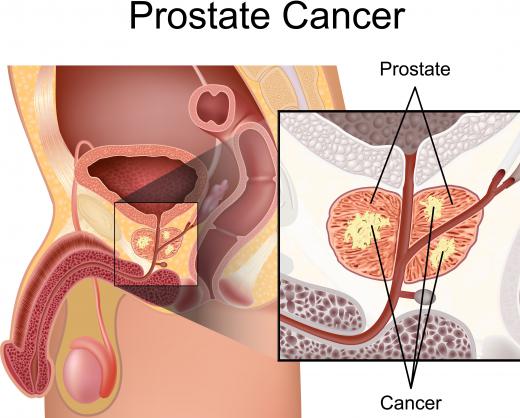 Not to mention that people with internal bleeding can have low blood pressure due to constant blood loss. Suppose your doctor diagnoses you with a hypoechoic lesion, and you experience dizziness or light-headedness while standing. In that case, the doctor may suspect a hypoechoic rapture and operate on you to remove it.
A doctor may surgically remove your hypoechoic lesion if the lesion affects your blood vessels, nerves, and organs. Or, your doctor may also remove a hypoechoic lesion surgically for cosmetic purposes.
In the case of surgery, expect a medical professional to remove the tumor through an endoscopic procedure or a keyhole and laparoscopic procedure. Tumor surgeries require the doctor to make tiny surgical incisions and sometimes no incisions at all. Larger hypoechoic lesions may need traditional open surgery.
Radiofrequency Ablation
Your doctor may also suggest radiofrequency ablation as an optional, less invasive technique for removing a hypoechoic lesion. Radiofrequency ablation involves shrinking the hypoechoic lesion with an electrical current until you cannot see it. 
If your doctor doubts a diagnosis, they may conduct a radiofrequency ablation to remove a hypoechoic lesion and reduce your cancer risk.
More Aggressive Treatment
The doctor may recommend more aggressive treatment if he or she diagnoses your hypoechoic lesion as malignant. The doctor could suggest radiation therapy, chemotherapy, and other relevant cancer treatments.
How Long Do Hypoechoic Lesions Take To Heal?
The healing time of a hypoechoic lesion depends on the hypoechoic lesion type and treatment. Your doctor may give you antibiotics and pain management drugs. Antibiotics help prevent the risk of infection after sensitive procedures. Pain managers also help you control discomfort.
Benign, hypoechoic lesions do not grow back after a doctor removes them. However, malignant hypoechoic lesions may develop again even after treatment or surgery. You should expect follow-up scans to ascertain if there is new growth. The immediate discovery means early treatment, which implies reduced risks of further complications.
Frequently Asked Questions
What is a hypoechoic lesion?
A hypoechoic lesion is a dark area seen on diagnostic ultrasound imaging that indicates an area of decreased echogenicity in soft tissue. It may be indicative of an abnormality such as a mass, cyst, or other condition. Further evaluation is necessary to determine if the lesion is benign or malignant.
How is a hypoechoic lesion detected?
Diagnostic ultrasound imaging is the most common way to detect a hypoechoic lesion. Sound waves are used to create images of internal body structures. Different tissues reflect sound waves differently, and hypoechoic lesions appear as dark areas on the ultrasound image.
What are the possible causes of a hypoechoic lesion?
Various conditions, including cysts, tumors, abscesses, and other inflammatory conditions, can cause hypoechoic lesions. The lesion's size, shape, and location may indicate the underlying cause, but further testing may be necessary for a definite diagnosis.
What are the risks associated with a hypoechoic lesion?
The risks associated with a hypoechoic lesion depend on the underlying cause. Some lesions may be benign and require no treatment, while others may be malignant and require further evaluation and treatment. It is essential to discuss potential treatments and risks with a medical professional.
How is a hypoechoic lesion treated?
Treatment options for a hypoechoic lesion depend on the underlying cause. Benign lesions may require no treatment, while malignant lesions may require surgery, chemotherapy, radiation therapy, or a combination of these treatments. A healthcare provider will evaluate the specific case and determine the best course of action.
AS FEATURED ON:
AS FEATURED ON:

By: Goran Bogicevic

Blood tests may be conducted to determine the composition of a hypoechoic lesion.

By: Convit

Common hypoechoic lesions may include a fibroadenoma, or breast cyst.

By: Picture-Factory

Hypoechoic lesions on the kidneys may cause significant abdominal and back pain.

By: jeff gynane

Hypoechoic lesions in the kidneys are diagnosed through an ultrasound.

By: Klaus Eppele

During an ultrasound examination, a technician applies a handheld device known as a transducer to the body to asses the kidneys.

By: peterjunaidy

Prostate cancer almost always appears as a hypoechoic lesion on an ultrasound.