What Is a Non-Displaced Fracture?
Fractures typically occur when a powerful force is placed upon a bone, forcing it to bend and eventually snap or break. Non-displaced fractures refer to the way in which the bone broke. Usually, this type of fracture occurs when the bone partially or fully breaks in one spot, but remains aligned. In most cases, an x-ray is needed to diagnose this type of break as it is not normally obvious to the naked eye.
Non-displaced fractures are typically clean breaks to the bone. This usually occurs when the blow to the bone is swift and dispersed along a larger area. As such, it is normal for the bone to only break partially, which means there is usually only a crack in the bone that does not go all the way through. They differ from displaced fractures because a displaced fracture normally results in a complete break and shifts the bone from its original place, sometimes so much that is protrudes from the body.
Due to the nature of this type of fracture, a person may not be able to tell if there is an actual break in the bone. Typically, this type of fracture is seen only in an x-ray, but depending on how and where the fracture occurs, a Computed Tomography (CT) scan may be used. Before the orthopedic doctor checks for a non-displaced fracture, a person may suspect there is a fracture if certain signs of a break appear. These signs usually include stiffness, tenderness, severe pain and swelling of the area.
As a non-displaced fracture means the bone remains aligned, treating the fracture is usually simpler than treating other types of breaks. Sometimes the doctor may apply temporary pain relief to the area and provide medication to help with swelling. The doctor may then apply a splint or cast to prevent any further damage while the bone heals. This largely depends on the nature of the break and where the break occurred. A non-displaced fracture on the skull, for instance, may require very little care, and a protective covering is typically unnecessary.
Some fractures carry risk for further damage after the break occurs. Although this type of fracture leaves the bone in its original spot, it may be at risk for moving and becoming a displaced fracture sometimes weeks after the original break took place. This will cause even more damage to the surrounding area. An orthopedic doctor will typically monitor a non-displaced fracture to determine the likelihood of this happening. Fractures that happen near joints may also put the person at high risk for having arthritis in the affected area later in life.
Frequently Asked Questions
What is a non-displaced fracture?
A non-displaced fracture is a fracture in which the bone does not move or have any of its pieces move from their original positions. This kind of fracture is often brought on by a direct force being applied to the bone or by the bone being suddenly bent or twisted. Surgery may not be necessary for non-displaced fractures when they are managed conservatively with immobilization, pain management, and physical therapy.
What signs indicate a non-displaced fracture?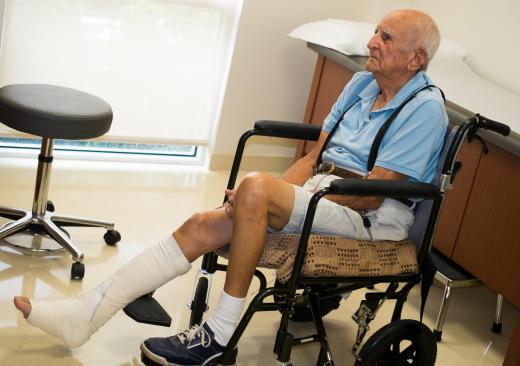 Severe pain at the fracture site is the most typical sign of a non-displaced fracture. Swelling, bruising, pain, and restricted range of motion are examples of further symptoms. Additionally, the person might find it difficult to use the affected limb, and the area might be tender to the touch.
How is a non-displaced fracture diagnosed?
The basic methods for determining if a fracture is non-displaced include a physical examination and imaging studies like X-rays or CT scans. The doctor will look for edema, pain, and a restricted range of motion during the physical examination. To confirm the diagnosis and determine the severity of the fracture, imaging tests will be utilized.
How is a non-displaced fracture treated?
The main course of action in treating a non-displaced fracture is immobilization, which often entails the use of a cast or splint. Additionally, doctors might prescribe painkillers. Physical therapy may be suggested in certain circumstances to aid in regaining strength and range of motion. Rarely, surgery is required to treat a non-displaced fracture.
What is the healing time for a non-displaced fracture?
Depending on the kind of fracture, the patient's age, and the degree of the fracture, the healing period for a non-displaced fracture might vary. However, a non-displaced fracture can typically heal within 6 to 12 weeks. Physical therapy, painkillers, and immobilization may all hasten the healing process.
AS FEATURED ON:
AS FEATURED ON:

By: Rido

An x-ray may be required to diagnose a non-displaced fracture.

By: Rob Byron

A fractured finger is typically set in a splint to prevent movement.

By: guerrieroale

Football players are at risk for non-displaced fractures following a tackle.

By: Tyler Olson

A CT scan may be used to diagnose a non-displaced fracture.

By: Fotoluminate LLC

A cast may be the only treatment necessary for a non-displaced fracture.