An individual may occasionally notice what looks like a small white lesion or spot on a tonsil. This is typically known as a tonsil cyst or tonsillar cyst. A tonsil cyst is a pouch-like vesicle filled with fluid or pus typically protruding from a tonsil. Most frequently, these tonsil cysts are benign, although in some cases, cancer may be present. A benign tonsil cyst can become infected if not treated in a timely manner.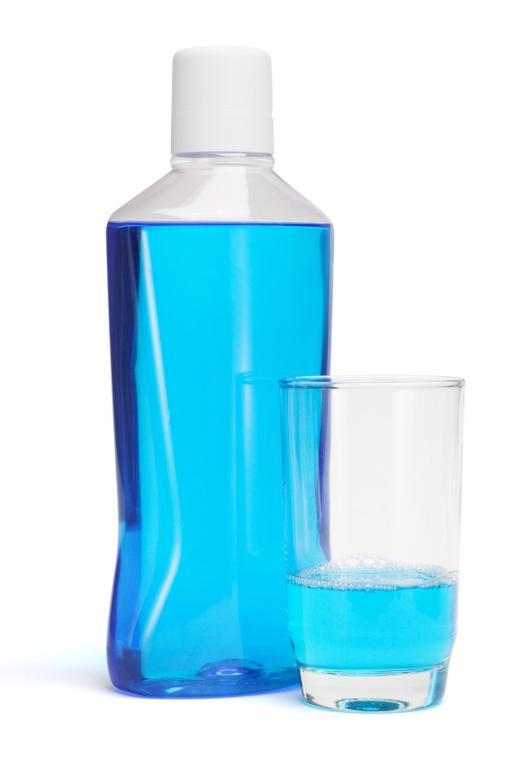 There are danger signs and warnings to look out for with cysts that have formed on the tonsils. Difficulty in swallowing or anything that prevents the patient from eating normally should be brought to a doctor's attention. General bleeding from the area is not typical with tonsil cysts, although some cases may differ.
Tonsil cysts differ from tonsil stones, which are known as tonsilloliths. A tonsil cyst is generally softer and not solid as a stone would be. Cysts seem more like bumps in appearance. With the presence of cysts located on the tonsils, the typical procedure involves a physician performing a biopsy of the tissue. This is done to examine the cells and ensure there are no signs of cancerous tissue present. A doctor can generally tell if the cyst is infected by the fluid matter that drains from it.
In some patients who suffer from frequent sinus infections or inflamed tonsils, fluid can become trapped and form into a 'pocket.' This sac then becomes a tonsil cyst. Under most circumstances, the doctor might decide to remove the cyst, unless it shows signs of draining on its own. Typically, the doctor will prescribe a course of antibiotics to treat the infection or prevent one from developing. If the tonsils are inflamed and infected, the physician may consider removing them through a surgical procedure known as a tonsillectomy.
In many cases, a general practitioner may refer the patient to a specialist who treats diseases and conditions of the throat. Such a physician is an ear, nose and throat specialist (ENT), professionally known as a otorhinolaryngologist. The specialist, who is typically qualified to perform surgery, will most likely have recommendations for the patient. He may tell his patient to refrain from smoking, as this can cause further irritation. Gargling with an antiseptic mouthwash might also be recommended.
If a patient requires removal of the tonsil cyst as well as a tonsillectomy, the physician generally prefers to wait until the infection has been cleared. This is generally after a 10-day course of antibiotic treatment and evaluation. It is considered to be safer to operate when there are no signs of infection present.


By: bhofack2

Antibiotics are often prescribed for patients with tonsil cysts.

By: design56

Using antiseptic mouthwash is recommended for those with tonsil cysts.

By: ArenaCreative

Tonsil cysts, or tonsil stones, are small, yellowish in color, and form in the back of the throat within the tonsils.

By: Photo-maxx

Smoking and drinking may lead to the development of tonsil cysts.

By: Radu Razvan

Tonsil cysts may be removed once all signs of infection have cleared.

By: Dmitry Naumov

Tonsil cysts are benign in most cases.