What is a Vicryl™ Suture?
A Vicryl™ suture is a synthetic, absorbable suture. It is commonly applied to wounds or incisions in interior body tissues, where removal of traditional sutures would be disruptive. Vicryl™ is actually the brand name of a suture material manufactured by Ethicon Inc., a subsidiary of Johnson and Johnson, but the term has fallen into common use to describe any synthetic, absorbable suture composed primarily of polyglactin 910.
The purpose of any suture is to hold the borders of a wound or incision closed until it has time to heal. Surface injuries, such as cuts, are often closed by sutures known as stitches. A Vicryl™ suture serves the same purposes as traditional stitches: to hold the incision closed until it can heal. Unlike stitches, however, absorbable stitches will be broken down by the body's natural processes over time and do not need to be removed. This makes it ideal for sewing together the inner layers of tissue that are cut during a surgery or affected by a deep injury.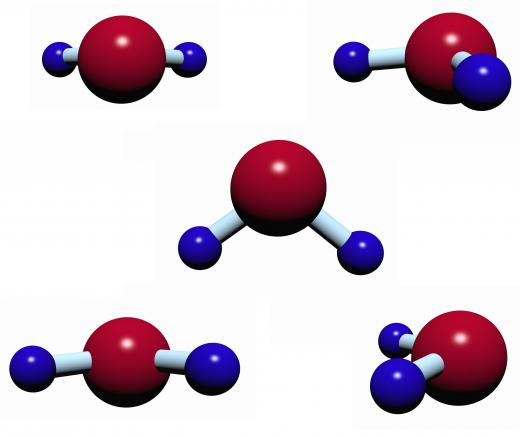 The original disposable suture was catgut, a naturally-occurring substance. The Vicryl™ suture replaced this material as the most commonly-used absorbable suture material. Unlike catgut, it is synthetic, which means it is made in a laboratory and not naturally-occurring.
Vicryl™-type sutures have a number of advantages. They are made of braided material, which makes them very strong and allows surgeons to use them in tissues that will not remain at rest during recovery, such as organ tissues. Some types also contain an antibacterial component, which helps prevent infection of the wound or incision site.
Within the body, polyglycolic acid, the main component of a Vicryl™ sutures, is broken down by a process known as hydrolysis. This is a chemical process that causes the molecules of substances, such as polyglycolic acid, to break down by adding water molecules. In most cases, the body will break down a Vicryl™ suture over a period lasting roughly three weeks to 60 days, leaving behind no foreign matter. When used on fast-healing tissues, the sutures are often treated with agents that speed absorption, reducing this time to as little as a week to ten days.
In some cases, the patient's body will reject the sutures rather than absorbing them. This often leads to inflammation and patient discomfort, and can cause serious reactions, such as infection. In these situations, the sutures must be removed and replaced with an alternate material.


By: sudok1

A Vicryl suture may contain an antibacterial component to help prevent infection of a wound.

By: Katerina Amchentseva

Equipment used to place and remove Vicryl™ sutures.

By: Ioana Davies (Drutu)

Water molecules will gradually dissolve a Vicryl™ suture.

By: dacasdo

A Vicryl™ suture is a synthetic, absorbable suture commonly applied to wounds or incisions in interior body tissues.