What is a Vitamin D Injection?
Vitamin D is an essential vitamin for human growth and development, but the body does not always produce as much vitamin D as it needs. Vitamin D deficiency can be solved with supplements or injections. A vitamin D injection is a physician-administered dose of vitamin D that is injected directly into the bloodstream. Doctors use vitamin D injections to correct deficiencies in patients who, for whatever reason, cannot or do not want to take supplements. Vitamin D injection is also a treatment option for a host of medical conditions, including rickets and fibromyalgia.
Vitamin D comes in two primary varieties: D2 and D3. The body naturally secretes vitamin D3 in the skin after exposure to sunlight. Vitamin D2 is commonly absorbed through foods with high vitamin D content, such as fatty fish, eggs, and mushrooms. Vitamin D in either form is essential to health. It promotes bone growth and development, energy maintenance, and calcium absorption.
Most people should take a daily vitamin D dosage of between 200 and 400 International Units, or IUs. Those with a history of vitamin D deficiency, or women who are pregnant, should usually consume between 400 and 600 IUs of vitamin D per day, but no one should exceed 1,000 IUs in a day. Overdoses of vitamin D can lead to calcium build-up problems in the blood, and the secretion of certain toxins. It is very difficult to overdose on vitamin D from natural sources alone.
The risks of vitamin D deficiency are significant, and include brittle bones, osteoporosis, and liver and kidney disorders. For some people, correcting or avoiding vitamin D deficiency is as simple as taking in a bit more sunlight, or upping the consumption of vitamin D-rich foods. For others, outside supplements may be needed to ensure proper levels of the vitamin. Supplements are particularly important for people whose bodies do not properly secrete vitamin D, or whose bodies do not effectively break down vitamin D in foods.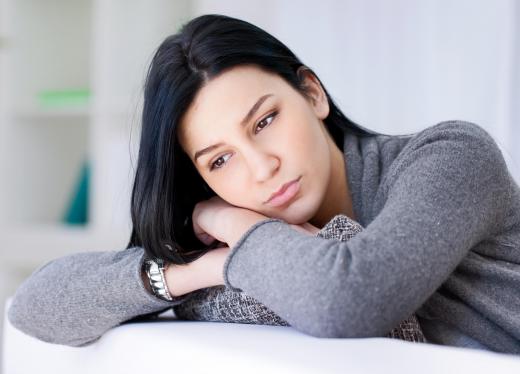 Vitamin D injection is one method of vitamin D supplement. A vitamin D injection is performed by a doctor, and usually provides enough vitamin D to last a person six months. Other means of supplement include vitamin D pills and powders. An advantage to vitamin D injection is that the vitamin is immediately absorbed into the blood, and the patient does not have to remember to take a supplement every day.
Injections can also be prescribed to treat certain specific ailments. The treatment regimens for diseases like rickets and fibromyalgia, for instance, often involve regular vitamin D injections. Injections are usually considered preferable for these treatments because the vitamin can be directly and immediately absorbed, which some doctors believe can aid in bone rebuilding and in joint pain relief better and faster than an oral supplement.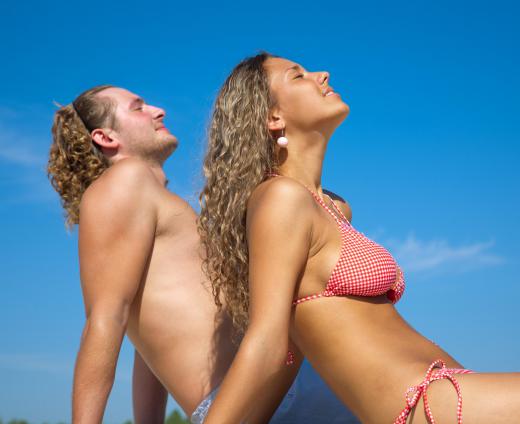 Sometimes vitamin D injections are prescribed to treat seasonal affective disorder, but the injections' effectiveness for this purpose is debated. Seasonal affective disorder is a disorder that causes depression in the winter months when sunlight is scarce. Common treatments include antidepressants and sunlight lamps. Sunlight increases the body's production of vitamin D, but whether the disorder is caused by the physiological absence of vitamin D rather than the mental reaction to the lack of sun is largely unknown. Vitamin D injection treatments for seasonal affective disorder have achieved mixed results.
AS FEATURED ON:
AS FEATURED ON:

By: Serghei Velusceac

Vitamin D supplements can be administered by injection.

By: tamsindove

Dietary sources of Vitamin D.

By: Igor Mojzes

Vitamin D injections may help treat seasonal affective disorder.

By: Albo

Sunlight aids the natural production of vitamin D in human skin.

By: yanlev

Vitamin D is naturally produced within the body when skin is exposed to sunlight.

By: peterjunaidy

A vitamin D deficiency can often lead to osteoporosis in adults.

By: ArTo

Weak bones caused by a vitamin D deficiency may make some elderly individuals more prone to falls.