What is an Airborne Disease?
An airborne disease is one that can be transmitted through the air. Typically, these diseases travel on dust particles or respiratory droplets by way of sneezes, coughs, and even laughter and speaking. Sometimes, close contact with an infected person or some other carrier of the disease is all that's necessary for airborne contamination. Common ways to prevent these diseases include receiving vaccines and avoiding contact with an infected person. Treatments vary depending on the disease, but most are curable with certain medications and rest.
Some of the most common examples of airborne diseases include influenza, chickenpox, and Newcastle diseases. Although these diseases can cause serious harm and even death for some patients, they're usually easily curable if diagnosed and treated in time. More life-threatening airborne diseases include meningitis, anthrax, tuberculosis, and smallpox, though vaccines have advanced such that these diseases can be prevented.
Many of these diseases can be prevented with vaccines. For example, it's common for people in some countries to receive influenza vaccines, or flu shots, each year. Depending on the disease, these vaccines might be updated as the strains change. Of course, sometimes prevention is a matter of prior exposure to the airborne disease. Such is the case with people who contract chickenpox when they're young and avoid catching the disease again for the rest of their lives.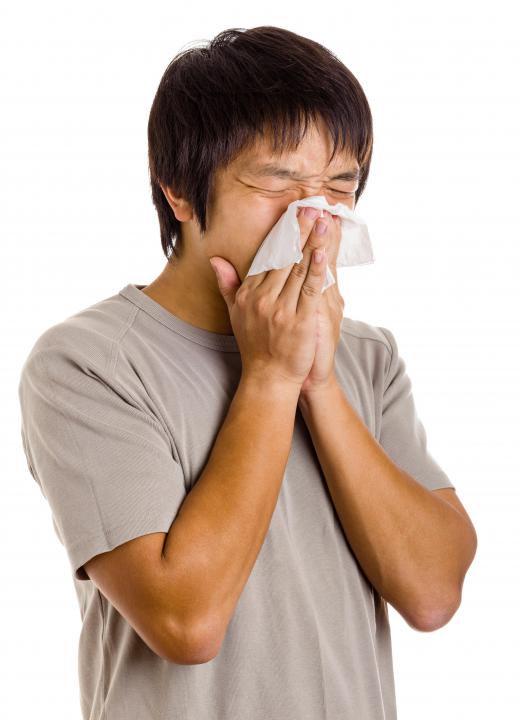 Aside from vaccines and prior exposure, the most common way to prevent disease is to avoid contact with an infected person. An infected person can isolate himself until he is well. This might mean staying home from work or school or living in different parts of the home until the disease is gone. A barrier can be created if at least the infected person or the healthy person wears a mask until the disease is cured. If isolation and masks are impossible, simple ways to prevent airborne contamination include covering one's mouth during a cough or sneeze and increasing a room's ventilation.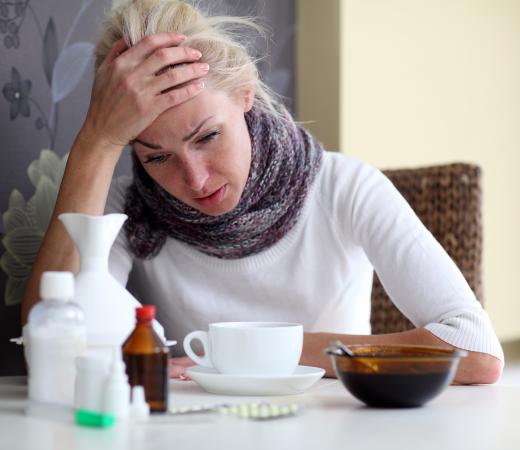 Treatment for an airborne disease depends on the disease itself. In most cases, doctors will prescribe antibiotics or antiviral medications. For some airborne diseases, like chickenpox and influenza, a regimen of rest, fluids, and fever- and pain-reducing medications works well. In some cases, the infected person might be hospitalized and given fluids and intravenous antibiotics or antiviral medications. Such patients might include young children, elderly adults, and those whose immune systems are not able to fight the disease.
AS FEATURED ON:
AS FEATURED ON:

By: カシス

Vaccinations may be used for disease prevention.

By: leungchopan

Everyone should cover their mouth when they sneeze or cough in order to prevent the spread of infectious diseases.

By: emde71

Influenza is a prime example of an airborne disease.

By: ShpilbergStudios

Intravenous medication and fluids may be given to someone with a severe airborne disease.

By: Jaren Wicklund

Chickenpox is a common airborne disease.

By: robyelo357

Treatment for an airborne disease depends on the disease itself.

By: Ocskay Bence

Elderly individuals are particularly prone to contracting airborne diseases.