What is an Anthracycline?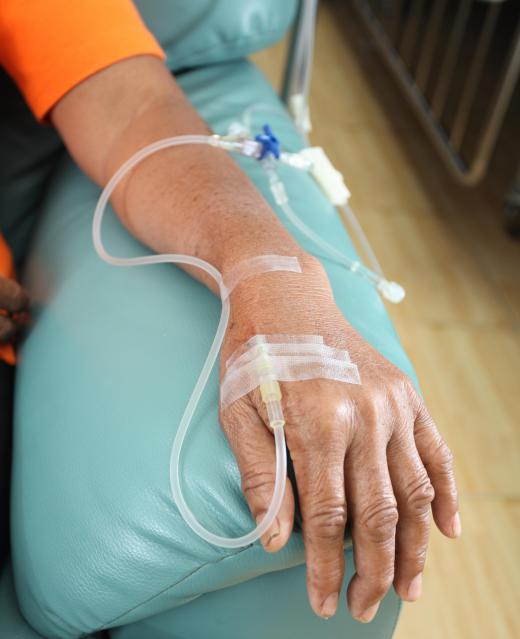 Anthracycline is a class of antibiotics derived from the Streptomyces bacteria; the drugs in this class commonly are used in chemotherapy treatments. Anthracyclines work by damaging the enzymes that facilitate DNA replication in tumor cells. Their function is not specific to any stage in cell growth, so they are effective against many types of cancer. In the United States, anthracyclines are used in more than half of the chemotherapy courses for childhood cancers, and they are frequently used to treat breast cancer. The treatment is effective, but it carries the risk of cardiac side effects that are particularly damaging to women and children.
The first anthracycline, daunorubicin, was isolated in the 1960s in France and Italy. A second, doxorubicin, was discovered in 1967. The search for alternative treatments that produced fewer side effects led to the development of many more anthracyclines, but the original two are still common in chemotherapy treatments.
The most serious side effect of anthracycline treatment is cardiotoxicity. The drugs can damage heart tissue and impair cardiac function, resulting in a condition that degenerates over time. Thirty years after treatment, the risk of cardiac-related deaths for patients who received anthracyclines is three times higher than for those who did not, according to the National Cancer Institute in the United States. Anthracyclines also tend to inflict more damage on female hearts than on male hearts, and cardiotoxicity is of particular concern in the treatment of children because of the cumulative effects over time.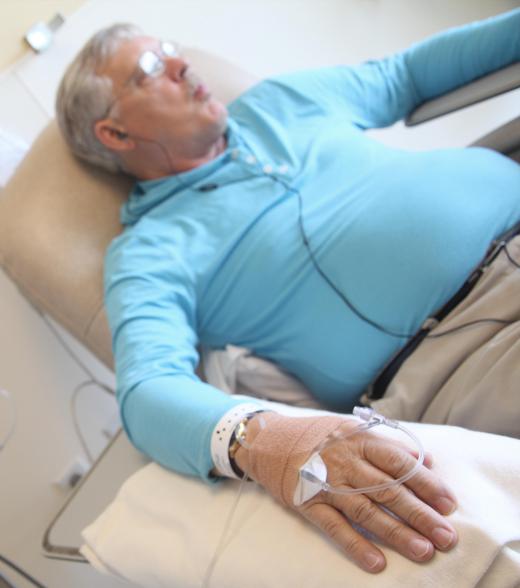 The effects of cardiotoxicity may be preventable, however. A study published in September 2010 found that administration of dexrazoxane immediately before the anthracycline treatment could protect the heart without interfering with the anthracycline's effectiveness in fighting the cancer. The study was small and specific to a single method of treatment; further research is being done, to corroborate the findings and to study the drugs effectiveness with other types of anthracycline treatment.
Another concern is that some cancers are resistant to treatment with anthracyclines. In January 2010, researchers identified two genes which exhibited overexpression in tumors with anthracycline resistance. If laboratory scientists have access to a method to test for abnormalities in the two genes, these findings can be used to predict resistance so that patients with resistant tumors can receive different treatments and be spared the side effects of the anthracyclines.


By: tawesit

Breast cancer patients may be treated with anthracyclines, which are antibiotics used in chemotherapy.

By: Frantab

Anthracycline is a cancer treatment, although over time it can cause cardiac damage in children.

By: nebari

Chemotherapy is used in the treatment of cancer, and involves aggressively attacking cells to prevent a cancer from spreading and encouraging it to shrink.

By: prudkov

Chemotherapy treatment may cause hair loss in some patients.

By: Klaus Eppele

The problem of antibiotic resistance has become a world health issue.