What is an Ethmoidectomy?
The ethmoid sinuses are a group of cavities located between the eyes and along the sides of the nose. An ethmoidectomy is a surgical procedure that is used to treat infections in these sinus cavities. During this procedure, matter that blocks drainage of the ethmoid sinuses is removed.
Sinus infections are sometimes referred to as sinusitis. These conditions can be very painful, and are often accompanied by symptoms such as headaches and difficulty breathing through the nose. Infections are commonly caused by diseases or other matter that blocks the passageways between the ethmoid cells.
An etmoidectomy is an intranasal procedure that is used to treat these conditions. Intranasal means that this procedure is performed with tools that enter the body through the nose. An endoscope, which is tube with a camera and light connected to it, is used to help guide the surgeon in this task.
A tool known as microdebrider is used to do most of the work. This device, which is used for numerous other procedures, has a rotating cutting tool at the end. It also has suction capability. It is usually controlled by a foot pedal.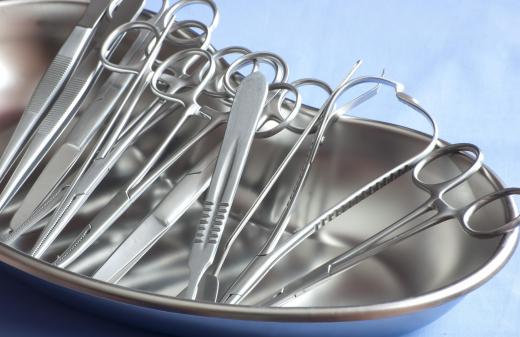 The mircodebrider is used to cut away infected tissue, ethmoid bone, and any other matter that is obstructing the sinus passage. This matter is sucked out of the nose. It is also commonly necessary to remove walls within the nasal passage that open up the ethmoid cavity, allowing a freer flow of air.
An ethmoidectomy is generally an outpatient procedure. It is usually performed by a medical professional who specializes in ear, nose, and throat (ENT) conditions. General anesthesia is commonly used.
The ethmoid sinuses play a major part in sinus infections. Other sinuses either drain into them, or they drain near them. An infection in the ethmoid sinuses can therefore spread to other sinuses, leading to more severe symptoms.
Having an ethmoidectomy can have numerous benefits. Treating the ethmoid sinuses can eliminate or reduce the recurrence of sinus infections. If a person does continue to experience sinus infections, the associated symptoms may be less severe.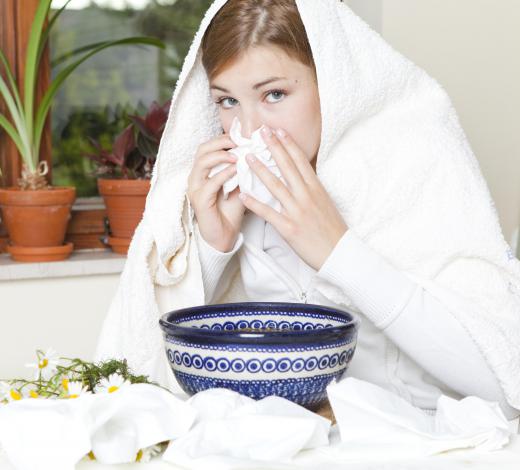 There are potential side effects and risks involved with having an ethmoidectomy. After the surgery, a patient may experience pain, dryness of the nose, or loss of smell. The muscle that controls eye movement may be damaged, and the patient may experience vision loss. There is also some risk of leaking of cerebrospinal fluid.
AS FEATURED ON:
AS FEATURED ON:

By: naypong

During an ethmoidectomy, matter that blocks drainage of the ethmoid sinuses is removed.

By: redcarpett

An ethmoidectomy is done in order to treat chronic infections in the sinus cavities.

By: drubig-photo

Sinus infections may also be referred to as sinusitus.

By: Tyler Olson

General anesthesia is commonly used to perform an ethmoidectomy.

By: sudok1

In many cases, an ethmoidectomy is performed using an endoscope that is inserted through the nose.

By: olly

Sinus infections may cause headaches.

By: Photocreo Bednarek

A runny, stuffy nose that lasts for more than one week may be a symptom of a sinus infection.