What is an Incarcerated Hernia?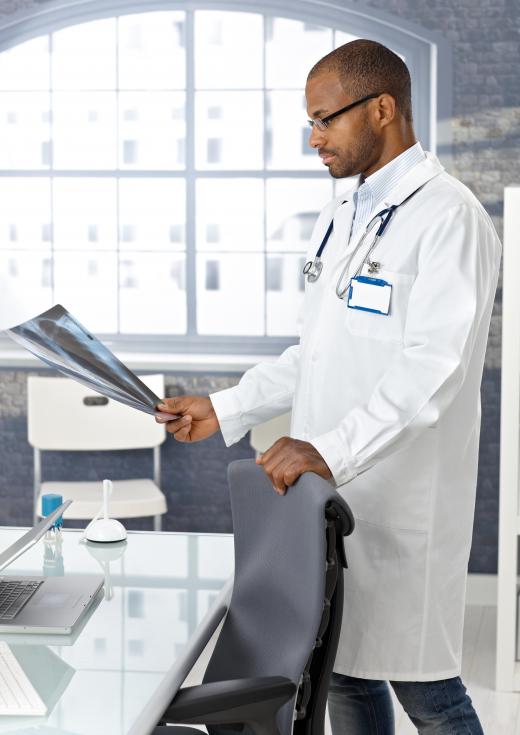 An incarcerated hernia is a type of hernia characterized by the fact that the herniated tissue becomes trapped in the hernial sack. Most commonly, this type of hernia presents as an abdominal hernia involving the bowels. Incarcerated hernias are considered surgical emergencies, and they require immediate medical treatment to avoid serious complications.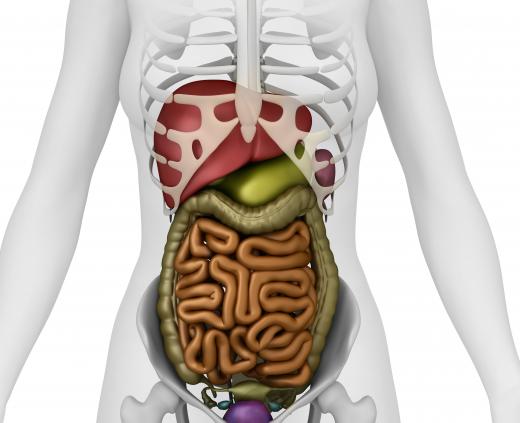 Hernias occur when organs bulge through the connective tissue which normally protects them and keeps them in place. The resulting bulge is known as a hernial sack, and it includes layers of connective tissue along with the herniated organ. People can often feel hernias from the outside in the case of abdominal hernias, because the hernia breaks through the abdominal wall.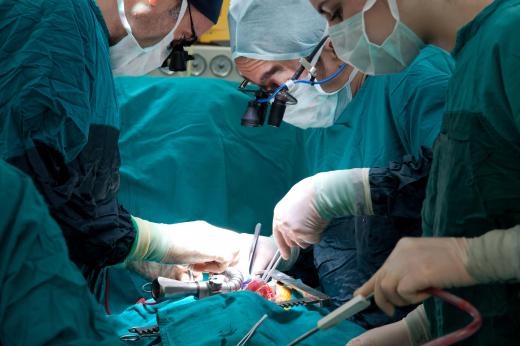 In a reducible hernia, herniated material can move freely in and out of the hernial sack. This can cause pain and assorted complications, but it is not an immediate threat. Incarcerated hernias, on the other hand, involve tissue which becomes trapped, which means that the blood supply could potentially be cut off as the herniated material is squeezed. In the case of hernias involving the intestines, the intestines can become obstructed in an incarcerated hernia, causing nausea, vomiting, and other digestive problems.
If the blood supply to an incarcerated hernia is cut off, the hernia becomes strangulated. Strangulated hernias are very dangerous, because the tissue can die, causing gangrene to develop. The loop of bowel in a classic strangulated hernia must usually be removed, with the remaining sections of bowel being carefully reattached. Recovery time from such a surgery can be lengthy, as the repaired section of the bowel will need to heal along with the site of the herniation.
Surgery is the only option for repairing an incarcerated hernia. Once a surgeon cuts into the patient and sees the contents of the hernial sack, he or she can determine whether or not it will be possible to save the herniated tissue. In some cases, it may need to be cut away entirely due to tissue damage, while in other instances, it may be possible to carefully extricate the material and repair it before repositioning it. The earlier a patient goes for treatment of an incarcerated hernia, the better the prognosis.
A reducible hernia can quickly become incarcerated, which is why surgery is recommended for reducible hernias, even if they are not causing pain or discomfort for the patient. A prompt hernia repair will ensure that the organ involved does not experience permanent damage, and it will reduce pain and suffering in the long term by preventing the emergence of complications.


By: nyul

A doctor can review an x-ray for signs of an incarcerated hernia.

By: CLIPAREA.com

Incarcerated hernias may cause obstruction in the intestines.

By: derege

An incarcerated hernia requires surgery.

By: ruigsantos

Incarcerated hernias are a type of strangulated hernia that usually involves the bowels, and are considered surgical emergencies.

By: Monkey Business

Hernias occur when organs bulge through the connective tissue that normally keeps them in place.