What is Betamethasone Cream?
Betamethasone cream is a medicine used to treat skin infections. Typical skin infections treated by creams containing this medication include athlete's foot, jock itch, and ringworm. This cream alleviates itching and redness associated with infection.
When betamethasone is linked with clotrimazole, the two become a corticosteroid and antifungal combination. This mixture attacks fungi, weakening the cell membranes. The cream serves as an anti-inflammatory and anti-itching agent. The official brand name of a common betamethasone-clotrimazole combination is Lotrisone®.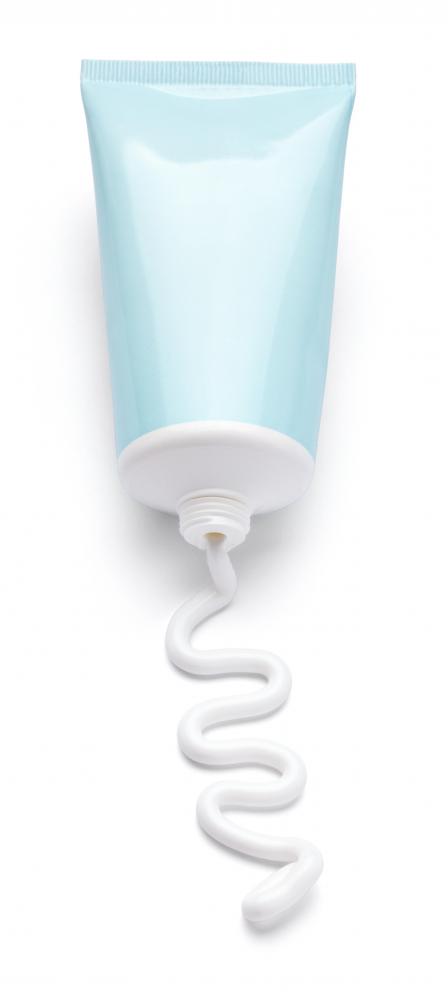 When a physician prescribes this cream, the patient should use it as directed. First, the patient must wash his hands before applying the cream. Next, he must thoroughly wash and dry the area to be treated. After the area is prepared, rub the cream into the irritated area.
The patient should never place a bandage over the treated area unless directed by his physician. If using a medication containing betamethasone cream in the groin area, the cream must only be used for about two weeks. Only a small amount of cream should be used in the groin area, and the patient should avoid wearing tight-fitting clothing. The cream is for external use only and should not be applied to the eyes, mouth, nose, or vagina. If the cream accidentally gets inside the eyes, the patient should immediately flush them with cool water.
The medicine needs to be used on a set schedule for the full course of treatment. It should continue to be used even if the patient begins to feel better after a few days. If the patient does not use it for the full course of treatment, the infection may not be completely eliminated and can eventually return. If a patient forgets to use a dose, he should use the next dose of cream as soon as possible. Once a patient begins using this specific medication, he should tell his physician if the condition continues after two weeks have passed.
All medications can produce unpleasant side effects, so it's important to be aware of potential problems that may arise because of using a medication containing a betamethasone cream. Common side effects include dry skin and a burning or stinging sensation where the cream was applied. Severe side effects that would require a trip to the emergency room include severe allergic reactions such as hives, rash, difficulty in breathing, swelling, bruising, redness, oozing, blistering, and other chronic problems.
Women who become pregnant while using a medication that includes betamethasone cream should speak with their doctor before continuing this medication. It's important to discuss any potential risks involved. Children less than 17 years of age should not take a combination of clotrimazole and betamethasone cream since it has not been determined if the medicine is safe for children.
AS FEATURED ON:
AS FEATURED ON:

By: picsfive

Betamethasone cream is used to treat skin infections.

By: kingxhuang

Betamethasone cream may be used to treat jock itch.

By: Stephen Finn

Individuals who experience serious side effects, such as hives and difficulty breathing, when using betamethasone cream should receive emergency medical help.

By: xy

An individual should wash his or her hands before using betamethasone cream.

By: nyul

A doctor should be consulted if betamethasone cream is ineffective after two weeks of use.

By: PeJo

Bruising is one side effect of betamethasone cream.

By: Rob Byron

Some individuals may experience hives as part of an allergic reaction to betamethasone cream.

By: schankz

Betamethasone cream can be used to treat ringworm.