What is Blood Oxygen Saturation?
Blood oxygen saturation level refers to the percentage of a person's red blood cells that are loaded or filled with oxygen. Oxygen is carried by the red blood cells to organs, such as the brain and the heart. If the blood oxygen level is too low, not enough oxygen is carried to the organs. Without an adequate blood oxygen level, the body cannot function normally.
There are a few ways to measure blood oxygen saturation in the body. A pulse oximeter is one of the easiest and least invasive ways to measure blood oxygen levels. Most pulse oximeters use a finger probe with a sensor to measure oxygen saturation. After the probe is placed on a person's finger, the oximeter will give a digital readout of the person's oxygen level.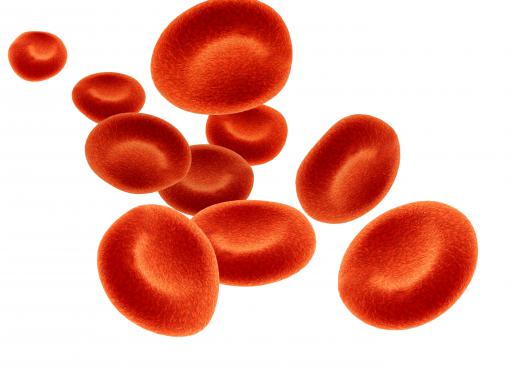 Another way to measure blood oxygen saturation is through an arterial blood gas. Blood is taken from either the brachial, femoral, or radial artery. The blood is than run through a blood gas machine, which analyzes the blood and prints out the results including blood oxygen saturation.
Oxygen levels may be checked as part of a routine physical, or when a patient is in the hospital. People who use supplemental oxygen at home may also want to monitor oxygen levels frequently. Frequent measurements help patients determine the amount of oxygen they may need. Some patients who have serious medical conditions may be on a continuous pulse oximeter to monitor oxygen saturation at all times.
Oxygen levels don't always stay the same. Normal fluctuations occur. A sudden decrease in blood oxygen saturation may mean breathing is not adequate to maintain enough oxygen in the body.
A normal level of oxygen saturation is considered between 95 and 100 percent. It is considered an abnormal reading when oxygen saturation falls below 90. This condition is referred to as hypoxia. When levels are below 80, a person is considered severely hypoxic.
Various conditions may cause a decrease in oxygen levels including emphysema, pneumonia, pulmonary edema, and shock. People who have sleep apnea may develop low oxygen saturation during sleep. Breathing at a high altitude can also cause a decrease in blood oxygen levels.
When oxygen levels become too low, supplemental oxygen will often be given to correct the situation. Oxygen may only be needed until the underlying condition is treated and blood saturation levels improve. In other situations, oxygen may need to be given permanently.
AS FEATURED ON:
AS FEATURED ON:

By: Monika 3 Steps Ahead

Red blood cells carry oxygen to different areas of the body.

By: juanrvelasco

A pulse oximeter on the finger is one of the easiest ways to measure blood oxygen levels.

By: WavebreakMediaMicro

Hospital patients often require oxygen masks.

By: Amy Walters

People with sleep apnea may develop low oxygen saturation during sleep.

By: bst2012

Individuals who have disorders that affect the number or function of red blood cells may experience fatigue.