What do Red Blood Cells do?
Red blood cells, also known as erythrocytes, have one major function in the body: to transport oxygen from the lungs to all of the tissues of the body, and to a lesser extent, to transport carbon dioxide away. These cells contain hemoglobin, which makes them highly efficient oxygen transporters. Without hemoglobin, it would not be possible for the blood to transport the volume of oxygen needed by the host animal's tissues in order to survive.
At the lungs, red blood cells participate in gas exchange, trading carbon dioxide they have picked up elsewhere in the body for oxygen molecules taken in by the lungs. Then, the blood returns to circulation, carrying the oxygen with it. These cells are capable of deforming in shape so that they can fit into tiny capillaries, releasing oxygen and picking up carbon dioxide along the way.
Carbon dioxide is the waste product of a number of cellular functions, but it cannot be allowed to build up in the body. It is transported not just by blood cells, but also by the plasma, the fluid that makes up around 55% of the blood. The plasma also carries other waste products generated by the cells, in addition to transporting nutrients which are used by the tissues in the body.
Red blood cells have some other functions. They cooperate with the immune system to neutralize hostile organisms such as bacteria. When bacteria lyse a red blood cell — meaning that they cause it to break down — they unwittingly bring themselves down in the process because the dying cell releases compounds that break down the cell walls of the bacteria and kill them.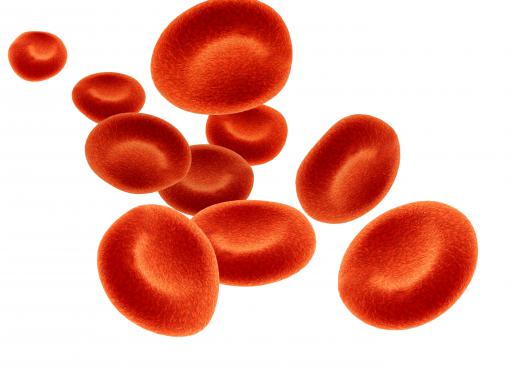 In addition, red blood cells are capable of releasing compounds that will cause the blood vessels to dilate so that they can carry more blood. When the cells become oxygen deprived, they release these compounds to encourage greater circulation of oxygen to an area that is in need of it. These blood cells can also release dilating compounds when vessels become so restricted that they have trouble passing.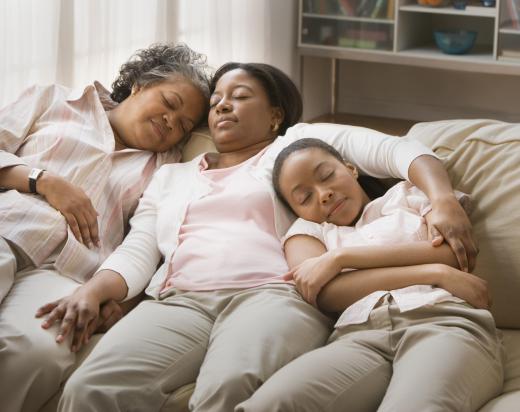 People with disorders that affect the number or function of red blood cells in the body can experience a variety of health problems, such as fatigue, as a result. Some conditions which can involve these cells include sickle cell anemia, leukemia, anemias, and transfusion reactions. Usually, blood tests are needed to diagnose these conditions.
AS FEATURED ON:
AS FEATURED ON:

By: .shock

One empty and one full pint-sized blood bag.

By: Balint Radu

A blood composition diagram, showing red blood cells.

By: Monika 3 Steps Ahead

Red blood cells carry oxygen to different areas of the body.

By: bst2012

Individuals who have disorders that affect the number or function of red blood cells may experience fatigue.

By: BlueSkyImages

Heavy alcohol drinking may cause abnormally low red blood cell levels.

By: Ljupco Smokovski

Chronic obstructive pulmonary disease, which is characterized by impaired breathing, may be present when an individual has a high red blood cell count.

By: Von Schonertagen

Blood tests are generally needed to diagnose conditions that affect the number or function of red blood cells in the body.

By: Rob

Males have more red blood cells in their bodies than females.