What is Bone Spur Surgery?
A bone spur, or an osteophyte, is a bony enlargement that protrudes from the edge of a bone. Any bone in the body may develop a bone spur. Often, these spurs grow in joints or areas where tendons or ligaments attach to bones. These bony projections may irritate surrounding tissue and may result in chronic pain. Bone spur surgery may be necessary in cases where bone spurs cause severe pain.
Many bone spurs grow with no symptoms and are only found on an x-ray. Some bone spurs irritate nerves, cause painful swelling, and affect mobility in a person's joints. Common locations of bone spurs include a knee joint, a shoulder, or a finger. Bone spurs can grow on vertebrae in the back or neck, as well.
Bone spur surgery is a procedure that doctors use to remove bone spurs and relieve the pain caused by these growths. Patients with severe arthritis often have bone spurs removed as a part of comprehensive joint repair surgery. A doctor may perform surgery using an open surgical procedure or with arthroscopic surgical techniques. Arthroscopic bone spur surgery is a procedure where a surgeon makes several small incisions and inserts a narrow tube, or arthroscope, into the area of the bone spur. The arthroscope allows a surgeon to use small tools to remove a bone spur and watch the procedure with the aid of a tiny camera.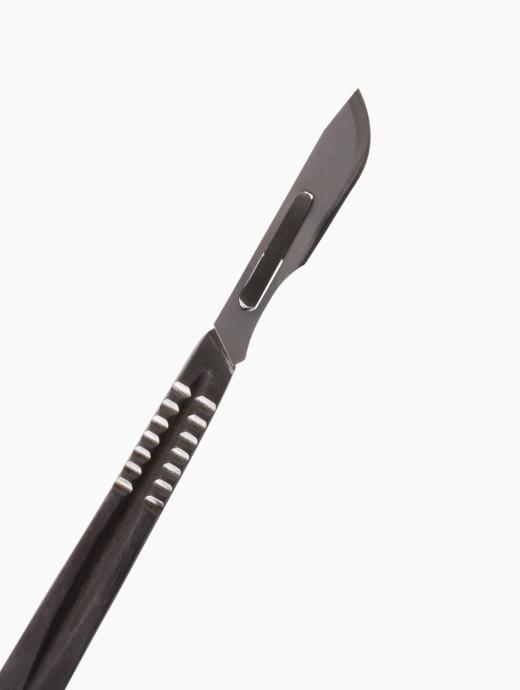 Physicians may treat bone spurs with less invasive forms of treatment and resort to bone spur surgery if those treatments are not effective. Many patients gain relief from bone spur pain with over-the-counter nonsteroidal anti-inflammatory drugs. Rest, weight loss, and cortisone injections can also provide relief from bone spurs.
A doctor typically will evaluate a patient's bone spur by conducting a physical examination where he or she feels around painful joints and may be able to feel the spur. Some bone spurs are only identified with a medical imaging test, such as an x-ray, magnetic resonance imaging (MRI) scan or computerized tomography (CT) scan. A physician typically will consider factors such as the degree of a patient's pain, the location of a bone spur, and the presence of other medical conditions before he or she recommends bone spur surgery or another form of treatment.
Bone spurs are a common symptom of osteoarthritis — a condition that causes joint cartilage to break down. Bone spurs of the heel, or heel spurs, can result from plantar fasciitis — an inflammatory condition that occurs in the tissues of the foot and heel. Spinal bone spurs can occur in patients with spinal stenosis, or spondylosis. Bone spurs are more likely to occur as people grow older.
AS FEATURED ON:
AS FEATURED ON:

By: peterjunaidy

A picture of a healthy spine and one with bone spurs.

By: iofoto

A scalpel is a small, sharp knife that is used in surgeries to make incisions.

By: Monkey Business

If a patient has a painful bone spur, surgery may be necessary to remove it.

By: Konstantin Sutyagin

Some bone spurs can be identified through the use of a CT scan.

By: Tom Wang

Bone spur surgery may be used to remove painful spurs on the knee, shoulder or other joints.