Castration is any process that causes an animal to lose reproductive viability. The term is used for humans and many animals, often referring to an intentional surgical or chemical process, but also to accidental loss of function. There are many different methods of castrating an animal, and many different reasons why it may be performed intentionally. Side effects of castration when performed safely and medically monitored are manageable for humans, although other castrated animals are known to demonstrate different behaviors than intact animals.
Human castration has been a relatively common procedure throughout history, particularly for men. While it was once common to remove the entirety of the male genitals, it has become much more acceptable to disable only the testicles. Most men do not consider a vasectomy to be castration, even though it meets the definition, because it does not involve complete removal of the testicles and because it is typically reversible.
Female castration is often a more complicated procedure, and sometimes the term is used as a synonym for female genital mutilation. In fact, removal of the female reproductive organs does not require any external modification. Female genital mutilation bears little relation to being castrated. In most cases, women who are castrated have their ovaries removed, thereby ending their reproductive viability.
While it is commonly said that women and men experience few side effects from castration when properly managed, there are many castrated people who feel very differently. In fact, removal of these important organs can affect hormone levels to such a degree that some castrated people feel out of touch with reality, distant in relationships, suicidal, and completely violated by the people who castrated them. Other side effects such as weight gain, heart problems, and bowel problems may also occur. Not everyone experiences castration negatively, but it is still very important to assess all possible options when looking into being castrated for medical reasons or otherwise and to develop a healthy support network if it is absolutely necessary.
Besides humans, other animals may also be altered to prevent reproduction. This may be performed to intentionally modify temperament, such as with bulls or horses. It may also be used as a form of population control for domestic animals. Dogs and cats are commonly castrated to prevent rampant breeding and overwhelmed animal shelters. Some animal rights groups oppose spaying and neutering pets, but it is generally thought that the need to prevent overpopulation makes castrating animals a necessity.
Reproductive functions are seen by many as an integral part of the human experience. Even among those who do not value reproduction, the hormonal functions of the reproductive organs still play a part in a person's quality of life. For both psychological and physical reasons, castrating any animal or human is a complex and contentious issue. It is clear that all animals deserve to have their reproductive and physical needs weighed seriously, even when the ultimate decision is in favor of castration.
What Is Chemical Castration?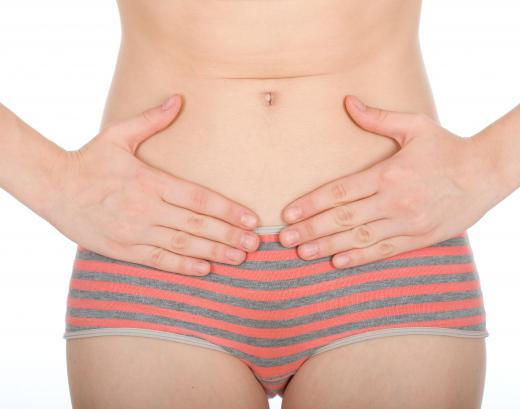 In some cases, castration is achieved through chemical intervention rather than surgical alteration. Though this method shares some effects with a surgical castration, it does not render the subject sterile, nor does it involve the emoval or organs. Chemical castration involves the administration of an anaphrodisiac drug which serves to reduce the subject's libido and disincentivize sexual activity.
The first known incident of chemical castration dates back to 1944. This procedure utilized diethylstilbestrol, which achieved the desired effect due to its antigonadotrophic properties. This drug is very rarely used for castration purposes now, though, and there are currently several drugs that are more commonly used in chemical castration. These include goserelin, histrelin, triptorelin, and leuoprolide.
There are many side effects associated with chemical castration that don't occur in cases of medical castration. In males, for example, it can reduce the overall bone density and increase the subject's risk of cardiovascular disease. In women, breast glands may shrink while muscle mass decreases. Both genders face an increased risk of osteoporosis as well as loss of muscle mass.
Female Castration
Male and female castration are, of course, different processes. The surgical procedure known as female castration can, in fact, take many forms. Technically speaking, the removal of any reproductive organ may be called castration, which means that a hysterectomy or oophorectomy may also rightly be called female castration. Unlike male castration, the term "female castration" does not typically denote any alteration to external sex organs.
Female castration in the form of a hysterectomy or oophorectomy is often a voluntary procedure that's done to correct a medical condition. Ailments such as endometriosis, ovarian cancer, mutated breast cancer, and ovarian cysts may be treated by a castration procedure. This is because female castration removes the sex organs that are responsible for producing hormones such as estrogen, progesterone, and estradiol — all of which can exacerbate certain illnesses.
In regard to chemical castration, though, the term may have a different meaning. It typically refers to the administration of a drug that alters a woman's hormone levels — specifically testosterone levels. It will yield similar results to chemical castration performed on men. These results include reduced sex drive, lack of sexual arousal, and the aforementioned range of physical side effects.
Why Do People Get Castrated?
Some people are voluntarily castrated in order to address medical problems such as the aforementioned cancers or endometriosis. Voluntary surgical castrations are typically performed on women, though. Men very rarely volunteer for surgical castration.
Men are sometimes involuntarily surgically castrated, though, as punishment for sexual crimes — though this is rare in modern society. More often, if a man is involuntarily castrated, it is done by chemical injection. This is also uncommon, but it is done in some places to allow the subject to receive a shorter sentence.
Certain kinds of cancer may also call for male castration. Prostate cancer, for example, is sometimes treated by testicular castration. This procedure will keep the patient's penis intact, though, allowing for continued sexual function.
AS FEATURED ON:
AS FEATURED ON:

By: Tim Aßmann

A bull may be castrated to intentionally modify its temperament.

By: jagodka

Castration is commonly done on pet cats and dogs.

By: Alexia Khruscheva

A castrated male horse is called a gelding.

By: Sebastian Kaulitzki

Castration can be achieved by removing the testicles.

By: Marin Conic

A castrated woman has had her ovaries removed.

By: leungchopan

Veterinarians often provide castration services for pets.

By: caspernhdk

Castration is common for livestock.