What Is Cholesterol Homeostasis?
Cholesterol homeostasis is any mechanism that contributes to the process of maintaining a balanced internal state of cholesterol within a living organism. Cholesterol, an essential biological molecule in the human body system, performs various physiological functions such as acting as a precursor for the production of bile acids, vitamin D, and steroid hormones. It also functions as a critical structural element in the cell membrane of every cell present in the body. Despite cholesterol's beneficial and necessary functions, an upset in cholesterol homeostasis can cause an increased risk of heart disease as well as upsetting other homeostatic feedback systems associated with cholesterol metabolism. One of the most basic systemic dysfunctions of cholesterol imbalance can be seen within the cell membrane because the polar lipid to cholesterol ratio affects protein mobility and the permeability of the membrane itself.
Like all lipids found in the human body, cholesterol is insoluble in the fluid portion of the blood, or the blood plasma, so it must be transported by protein carriers. In the case of cholesterol, proteins known as lipoproteins "encage" the cholesterol particles for transport. The two most well-known carriers are low-density lipoproteins (LDLs) and high-density lipoproteins (HDLs), as these are the numbers specified by name in laboratories that run tests for cholesterol homeostasis. The total balance of cholesterol can be attributed to three additional proteins as well: chylomicrons, very low-density lipoproteins (VLDLs), and intermediate-density lipoproteins (IDLs). One of the main causes of primary homeostatic imbalance that can lead to disease is the condition of these proteins becoming disproportionate.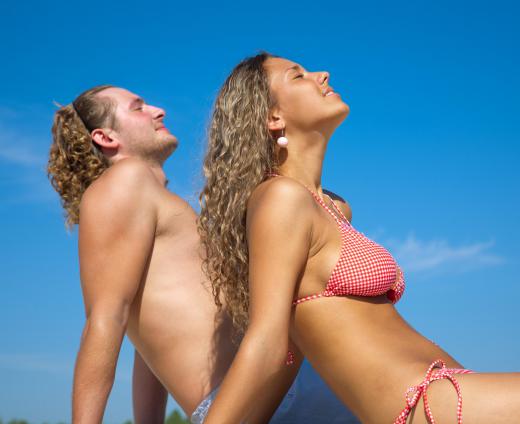 The most conspicuous organ that controls cholesterol homeostasis is the liver because it not only biosynthesizes cholesterol released into the circulatory system, but breaks down potentially harmful, free-floating cholesterol from the bloodstream. HDLs are beneficial in maintaining cholesterol homeostasis because they pick up and deliver potentially dangerous cholesterol directly back to the liver where it is synthesized into harmless bile acids used by the digestive system. LDLs operate less beneficially because they tend to deposit their cholesterol in body cells and on arterial walls. It is excessive levels of LDLs that have been shown to increase risk for cardiovascular disease.
In a healthy adult, cholesterol homeostasis is tightly regulated by complex feedback loops. In this case, if the healthy patient eats copious amounts of dietary cholesterol, biosynthesis in the liver is greatly reduced to keep balance. In an adult who has a high baseline LDL level, either from years of poor diet habits or other genetic or medical conditions, the feedback loop and systemic coping mechanism may be overwhelmed by the same copious intake, causing dangerous homeostatic imbalance. In these cases, the utilization of pharmaceuticals, like statin drugs, can help the body to return to a healthy balance of cholesterol.
AS FEATURED ON:
AS FEATURED ON:

By: yanlev

The human body's functions require vital Vitamin D, which is naturally produced when the skin is exposed to sunlight.

By: lirtlon

Consuming peanuts on a regular basis may help lower cholesterol levels, thus maintaining homeostasis.

By: rob3000

It is preferable to have higher levels of HDL and lower levels of LDL.

By: Alexandr Mitiuc

High levels of low-density lipoprotein cholesterol in the blood may lead to clogged arteries.

By: sattriani

Buffet meals may contain many foods that are high in LDL cholesterol.

By: Minerva Studio

Consuming red wine may help increase the levels of good cholesterol in the blood.

By: spflaum

A lipid profile is a blood test that measures cholesterol homeostasis.