What is Dance Movement Therapy?
Dance movement therapy, also referred to as DMT, or simply dance therapy, is a type of psychotherapy that helps to treat individuals through movement and nonverbal expression. It may be used for certain mental disorders, behavioral issues, emotional or social problems, or to improve cognition. Dance movement therapy may also be used as a form of rehabilitation and as a method for improving motor skills, balance, and comfort in one's own body. It has even been employed to help physically handicapped people gain more control over movements and increase overall strength.
Creative arts therapies such as dance movement therapy, music therapy, or art therapy continue to increase in popularity because they have been found to be effective at treating certain conditions. Dance therapy was first used in the United Kingdom in the late 1800s, and became more popular in the United States in the 1940s. It continues to be used around the world as a method of psychotherapy, or as a way of helping people with disabilities learn to communicate better, interact with others, and become more physically able. Anyone wishing to use dance therapy to work with patients will need to be specifically trained to do so.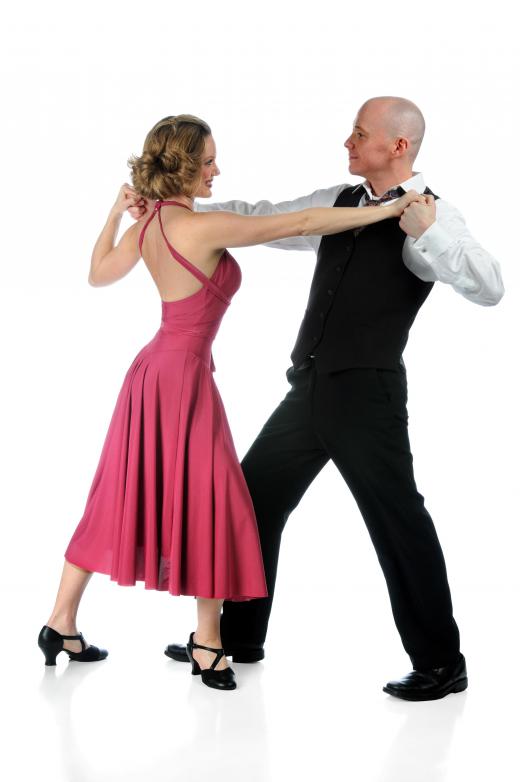 This type of therapy may be given in an individual or group setting, depending on the needs of the patient and the reasons for the dance movement therapy. It is often used for people suffering from extreme stress or anxiety disorders, as well as depression. Dancing can help to express feelings that may be difficult to articulate, and because it is a physical form of exercise, it helps to release endorphins that help to boost the mood. It may be used with people of all ages, including children; this is especially true since children sometimes have more difficulty expressing complex feelings or emotions than adults. In that way, dance movement therapy can help to address and improve behavioral issues or problems with social interactions with other children.
There are many other ways in which dance movement therapy may be able to help people. Hearing or visually impaired people can sometimes use dance therapy to interact with others or to become more comfortable with body movements. Individuals with mental retardation can benefit in a similar way; dance therapy is also frequently used with people who have autism, because it allows another form of expression. It may be practiced in mental health rehabilitation facilities, and is also often employed in nursing homes in order to keep elderly people more active and social. These are just a few of the many possible avenues in which dance therapy can be useful.
AS FEATURED ON:
AS FEATURED ON:

By: Gino Santa Maria

Dance movement therapy may be used to help individuals express themselves.

By: nanettegrebe

Dance therapy may be done in individual or group settings.

By: WavebreakMediaMicro

Dancing helps keep elderly people more active and social.