What is Direct Bilirubin?
Bilirubin is a brownish-yellow pigment that is found in bile, which is a liquid secreted by the liver that allows the body to digest fats. There are two forms: direct and indirect. Direct bilirubin is often referred to as conjugated bilirubin, while indirect bilirubin is known as unconjugated bilirubin. The difference between them is that direct bilirubin is water-soluble, meaning that it can be dissolved in water, and indirect bilirubin is not.
Direct bilirubin production is the final step in a complex chain of events that occur as the body rids itself of the waste left over from old red blood cells. During the first stage, indirect bilirubin is produced within certain types of cells that reside in bone marrow, the liver, and the spleen. This happens as red-blood cells reach the end of their life cycles and begin to break down into their component parts. One of these component parts, heme, a reddish pigment, is further broken down to make indirect bilirubin.
Newly formed indirect bilirubin is then carried into the liver via water-soluble proteins known as albumin. In the liver, it becomes water-soluble when it reacts with a sugar based compound known as glucuronic acid. Once this occurs, direct bilirubin is formed. As soon as it becomes water soluble, the body prepares to remove it from the body.
Next, the bilirubin is mixed with the bile and transferred from the liver into the intestines and gall bladder. At this point, it is broken down into two of its component parts, known as stercobilin and urobilinogen. Stercobilin combines with other waste materials in the intestines and is excreted as part of the fecal matter. Urobilinogen is transported to the kidneys, where it becomes part of the waste that is expelled with the body's urine.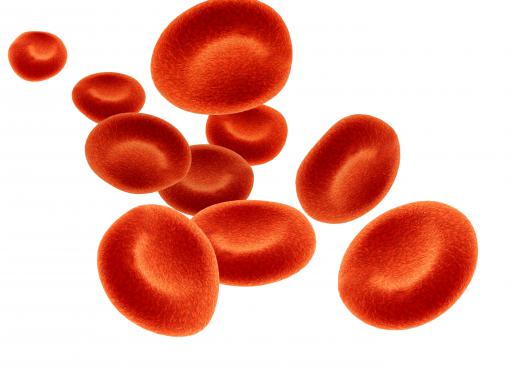 There are several conditions that can result when bilirubin levels in the body become imbalanced. Jaundice, which can tint the skin a yellowish color, is a condition that occurs when bilirubin is produced at a faster rate than it is excreted from the liver. This can happen when too much is made or if the liver is unable to excrete it due to some malfunction. In some cases, the bile ducts, which are tubes that carry bile away from the liver, can become obstructed, causing the problem.
AS FEATURED ON:
AS FEATURED ON:

By: nerthuz

Bile, which contains the bilirubin pigment, is secreted by the liver.

By: Monika 3 Steps Ahead

Bilirubin is created during the breakdown of red blood cells.

By: blueringmedia

The liver transfers bilirubin to the intestines and gall bladder as the substance makes its way out of the body.

By: acherst

An ultrasound can be used to detect gallbladder and liver conditions.

By: designua

Jaundice may occur as a result of blockages from gallstones.