What are the Most Common Causes of Orange Skin?
The most common causes of orange skin are carotenemia, a usually benign condition where people ingest too much beta carotene and their bodies cannot clear it quickly enough, and jaundice, a symptom of liver dysfunction. Skin discolorations can also develop in association with tanning and with some chronic diseases including liver and kidney dysfunction. If a patient develops orange skin, the doctor can perform an evaluation to determine the cause and recommend a treatment.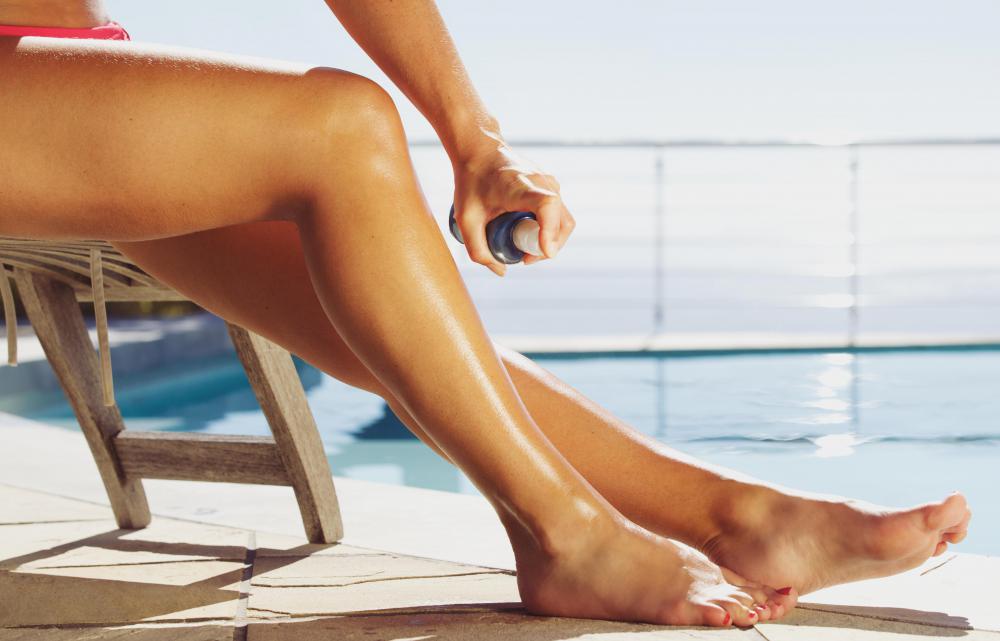 In people with carotenemia, too much carotene is ingested, a result of eating lots of colorful fruits and vegetables like carrots. This is not necessarily harmful for the patient, but can result in an alarming skin color. Babies commonly develop this condition, as do vegetarians. People can adjust their diets to give their bodies more time to clear the carotene and their skin should clear up. Very high doses of carotene are also sometimes used in the treatment of medical conditions, and patients on these doses will develop carotenemia.
People with anorexia nervosa, liver or kidney disease, diabetes, and hypothyroid conditions can also sometimes develop carotenemia, even if they aren't eating unusually large numbers of colorful vegetables. In these patients, the body is less able to metabolize the carotene, and orange skin can appear on a relatively normal diet. While the discoloration is not harmful, it is an indicator of an underlying issue in need of treatment or better management.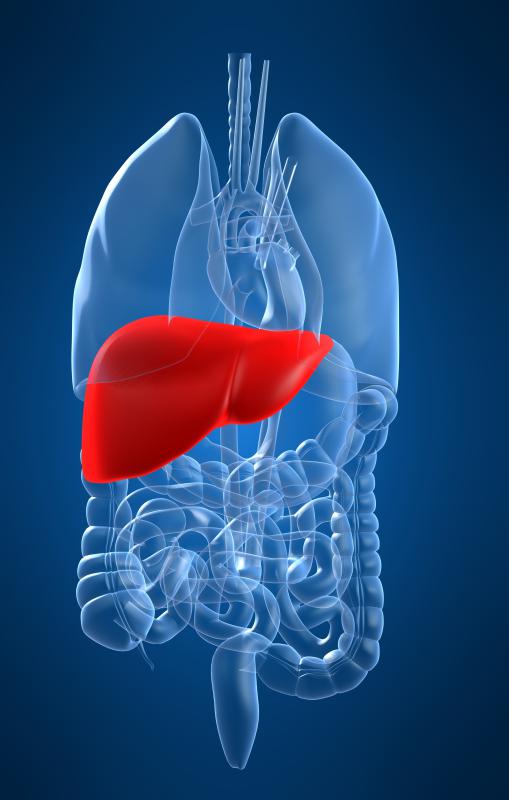 Jaundice can also cause orange skin. People can differentiate between jaundice, a sign of a serious problem with the liver, and carotenemia by the presence of orange to yellow discoloration in the eyes. Patients with jaundice will develop a yellowish tint in their eyes as a result of the deposition of bilirubin, a pigment the liver cannot adequately clear when it is diseased. Jaundice can appear in people of all ages and requires treatment.
Finally, tanning sometimes causes orange skin. Self-tanning products infamously have a tendency to turn the skin orange, and it is advisable to do a test patch with the product before applying it to the whole body to see how it interacts with the underlying skin color. Spending a lot of time in a tanning booth can also cause an orangish discoloration, depending on what kinds of lotions and creams the patient is using. Generally, changing tanning products is enough to resolve the condition, although there may be a few days or weeks of aesthetic discomfort while the orange wears off.
By: LoloStock

Eating carrots and other foods rich in carotene may cause people to have orange skin.

By: Ammentorp

Spray tan products may turn a person's skin orange.

By: bit24

People who eat large quantities of fruits and vegetables high in carotene may briefly have orange-tinted skin.

By: Sebastian Kaulitzki

Jaundice is a symptom of liver dysfunction.

By: cocolima

People with anorexia nervosa may develop carotenemia.