What is Guided Meditation?
Guided meditation is a technique in which the meditative process is led by a soothing voice that helps the individual move toward a state of peacefulness and clarity. In some cases, the use of repetitive phrases during the meditation may be helpful in deepening the meditative state. At other times, the calming influence of the voice may include the use of verbiage that helps to conjure up specific images that promote the inner calm and peace that comes with meditation.
It is important to note that the voice used in the guided meditation session may originate with three different sources. Many people find it helpful to make use of a meditation guide when first learning how to meditate. The guide provides the calm and even toned instruction that helps the novice capture the basics of learning to disconnect from his or her surroundings and find a calm center of peace within. Guided meditations of this type sometimes prove helpful for couples who choose to meditate together.
If no one is around to function as the calming voice of direction for the guided meditation session, it is also possible to make use of a recorded voice to settle into a meditative state. A number of audio CDs and downloadable audio files prepared by meditation experts from a wide range of religious traditions are available today. This can be especially helpful if the meditation has to do with spiritual matters as well as relaxing the body and mind.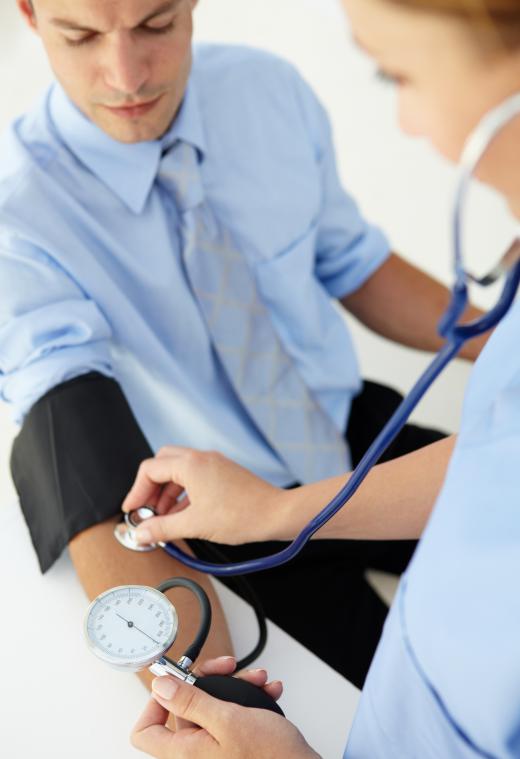 People who are comfortable with various disciplines within meditation may also act as their own voice for a guided meditation session. This approach can be especially helpful with guided mindfulness meditation in which the need to center and relax is connected with a specific set of life situations that is facing the individual.
One of the overall benefits of guided meditation is the ability to use verbal cues to evoke images that help the meditative state to reach a desired level. A soothing voice can serve as the guide to transport the individual to surroundings that are free from daily cares and stress and help produce positive feelings within the body and mind. Guided imagery meditation of this type can do wonders for people going through unusually stressful situations, such as a prolonged illness or sudden emotional or physical trauma.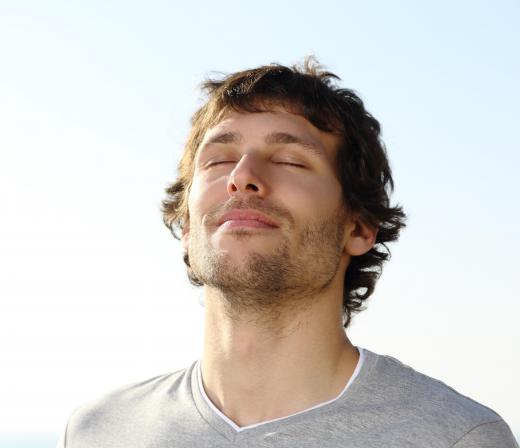 Another advantage to guided meditation is that the discipline can be employed along with traditional and alternative medical treatments for a number of ailments, such as anxiety, depression, various types of phobias, and even conditions like hypertension and high blood pressure. The calming effect of the meditation helps to calm the mind and in turn return the rhythms of the body to healthy levels.
AS FEATURED ON:
AS FEATURED ON:

By: Paul Hakimata

Guided meditation may help individuals achieve peacefulness.

By: Monkey Business

Some people find that guided meditation helps lower their blood pressure.

By: Antonioguillem

Some meditators prefer to do a self-guided practice.

By: Rafael Ben-Ari

Guided meditation can help a person heal from a traumatic experience that occurred in childhood.

By: JackF

Guided meditation can aid in dealing with emotional or physical trauma.

By: fotosmile777

Guided meditation may help alleviate feelings of depression.

By: lightwavemedia

Guided imagery meditation may be helpful for someone who suffered physical trauma.