Herpes type 2 is one class or category of the condition known as herpes Simplex. Both herpes type 1 and type 2 share a number of common characteristics, although herpes 2 is normally associated with the development of any sores found below the waist, while herpes 1 is generally thought to occur around the mouth and on the lips. However, there are examples of both herpes 1 and 2 developing at various locations on the body.
For the most part, herpes type 2 is thought to be transmitted only by some type of sexual contact. This includes any type of sexual practice or play, and can involve partners of any gender or orientation. Though anyone who engages in sexual activity with a partner who is already carrying thisvirus may become infected whether his or her partner is symptomatic or not, using safe sex practices and immunosuppresant therapy may reduce the chances of this happening.
When an outbreak of herpes type 2 occurs, blisters develop around the genitals, rectum and sometimes the lower abdomen just above the genital area. The blisters are sometimes itchy and in time split open, leaving sores that are open and may leak secretions carrying the virus. In decades past, there was little to do other than make the individual as comfortable as possible until the sores healed. Today, however, there are several prescription medications that can shorten the duration and weaken the severity of an outbreak.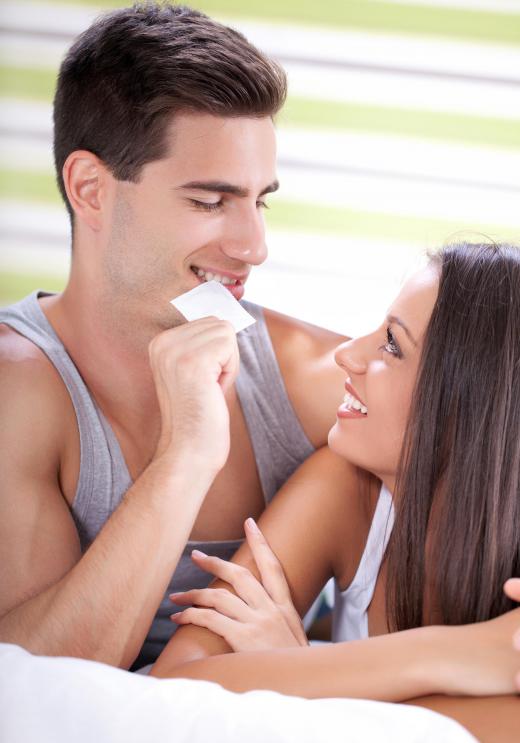 As with many viruses, there are a number of conditions that can bring on an outbreak of herpes type 2. A prolonged illness that has weakened the immune system can lead to the development of blisters and the subsequent eruption into sores. Being run down and failing to get adequate sleep can also set the stage for an outbreak. For women, there is an increased possibility of an outbreak during menstruation. For both genders, any drug that tends to suppress the normal function of the body's immune system may set the stage for the virus to surface.
It is important to understand there are no cures for herpes type 1 or herpes type 2. Once the virus is contracted, the individual will deal with the condition for the remainder of his or her life. The best that can be hoped for is to use medication to control the frequency of the outbreaks and provide a degree of protection for any intimate partners.
There is a common misconception that it is impossible to transmit herpes type 2 unless the infected partner is currently experiencing an outbreak. In fact, both forms of the herpes virus can be transmitted when there are no sores currently present. For this reason, it is very important for individuals to be frank about their sexual history and general state of health before engaging in any type of intimate activity with another person.
AS FEATURED ON:
AS FEATURED ON:

By: Yang MingQi

Both types of herpes simplex virus aren't curable and don't ever leave the body.

By: Igor Mojzes

Using safe sex practices can help reduce an individuals chances of contracting herpes type 2.

By: mast3r

Herpes type 2 is thought to be transmitted only by some type of sexual contact, regardless of whether one partner is symptomatic or not.

By: Gina Sanders

Individuals with genital herpes are able to donate blood as long as they are feeling well.

By: matka_Wariatka

Women may experience a herpes type 2 outbreak during menstruation.