What Is Hydrocodone with Homatropine?
Hydrocodone is a drug that usually is not present in medications by itself. When combined with homatropine, the drug is used to treat dry coughs. Homatropine's main function in cough medicine is to discourage addiction to the other ingredient. Hydrocodone with homatropine is found in both tablet and syrup form.
Dry coughs can be irritating and can also affect the ability to sleep. These coughs can be caused by many respiratory infections, such as the common cold. Hydrocodone suppresses the cough by affecting signals in the brain that tell the body to cough. Hydrocodone is not suitable for mucus coughs.
The biological effects of hydrocodone on the brain mean that a consumer can become addicted to it. This why the drug is generally present in a medicine along with another drug. Homatropine does not actually have a beneficial effect on the cough. Its role in hydrocodone and homatropine medicines is simply to act against the narcotic effect of the hydrocodone.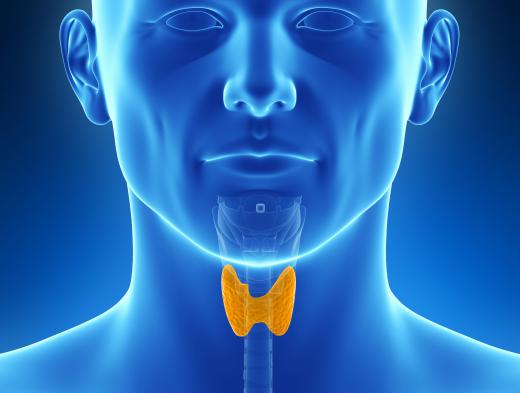 Medicines containing hydrocodone with homatropine are sold either in tablet or liquid form. The maximum typical recommended tablet dose for an adult is one every four hours. The medicine is only suitable for kids over the age of six, and they should not take more than half a tablet every four hours.
One teaspoon of the syrup form for adults and half a teaspoon for kids, every four hours, is the maximum limit for the liquid dose. In order to accurately judge a liquid dose, a special measuring teaspoon should be used instead of a regular spoon. Hydrocodone with homatropine can cause constipation, so the consumer should drink water with the medicine.
Other potential side effects of the medicine can be nausea, vomiting, and skin rash. Hydrocodone with homatropine can also make the consumer dizzy and sleepy, so care should be taken when driving. Consumption of alcohol can exacerbate the side effects of the medication. Serious side effects, which necessitate medical intervention, include allergic reactions, problems urinating, and mental symptoms, such as anxiety.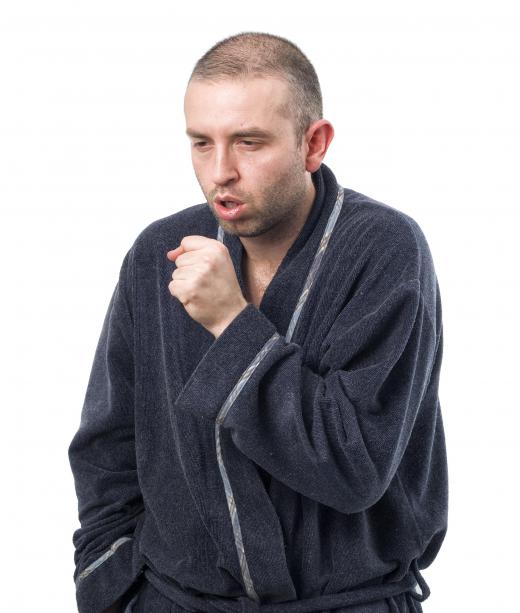 As hydrocodone can produce addiction, the drug is not ideal to take for long periods of time. As well as the potential for addiction, long-term use and sudden cessation of treatment can result in withdrawal symptoms. These include insomnia, stomach pain, and restlessness.
People who have asthma, thyroid diseases, and glaucoma may not be suitable patients for treatment with this product. A history of liver or kidney disease or head injuries may also make the medicine unsuitable. Due to the risk of addiction, the cough mixture is also not ideal for drug addicts or those with histories of substance abuse.


By: gosphotodesign

Hydrocodone with homatropine should be taken with plenty of water.

By: pathdoc

Side effects of medications containing hydrocodone with homatropine may include dizziness.

By: Sebastian Kaulitzki

Hydrocodone with homatropine is not suitable for people who suffer from thyroid problems.

By: lightwavemedia

Hydrocodone with homatropine is not suitable for people who suffer from asthma.

By: ramonespelt

Hydrocodone can be used to suppress coughs.

By: Anna Khomulo

Hydrocodone with homatropine might be used to suppress dry coughs to improve sleep.

By: evgenyatamanenko

Hydrocodone can be addictive, and is not appropriate for those with a history of narcotic dependency.

By: Alliance

Nausea and vomiting are possible side effects of hydrocodone with homatropine.

By: pogonici

Hydrocodone with homatropine is available in syrup form.