Hyponatremia is a medical term which refers to a dangerously low level of sodium in the body. Sodium, along with other electrolytes, is a crucial mineral in human nutrition that helps to transport water through the body, and helps to regulate the nerves and major organs such as the heart. When a human body experiences hyponatremia, the results can be fatal if the condition is not promptly addressed. Certain people are more at risk for this condition than others, and in all cases the prognosis is best if the problem is identified early.
Fortunately, true hyponatremia is very rare. There are a number of causes for the condition, although the most commonly known is water intoxication. Water intoxication happens when someone consumes an excessive amount of water, heavily diluting the concentration of electrolytes in the blood. The condition can also occur when someone sweats excessively, losing a large amount of electrolytes, or in elderly patients who cannot regulate their internal electrolyte balance as well. Because it has numerous causes, the condition can sometimes indicate a medical problem which needs to be treated.
The early signs of hyponatremia include vomiting, nausea, headache, and a general feeling of malaise. If the condition is not identified and treated, the patient's condition will grow worse, and he or she may experience convulsions, a state of stupor, or, in extreme cases, coma. Because the symptoms are vague, doctors need to be alert for patients who appear to have an altered level of consciousness and are at risk. If you experience symptoms and you have been drinking a lot of water or exercising heavily, you should alert the attending doctor.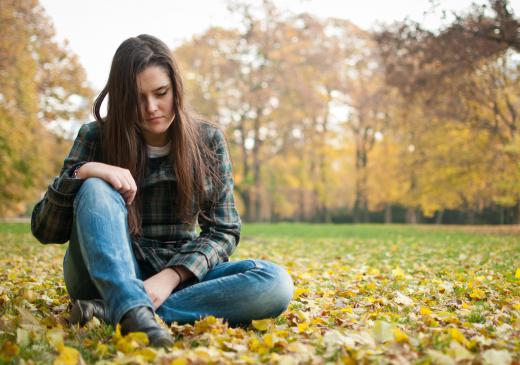 To correct hyponatremia, a doctor will administer intravenous electrolytes, or have the patient take them by mouth. If caught early, the condition can be fairly easily treated, but in more extreme cases, the prognosis is more uncertain. Once the patient has stabilized, it is important to identify the root cause of the condition to ensure that the condition will not happen again, and to treat any underlying medical conditions.
High performance athletes are at the greatest risk for hyponatremia, as they work out hard, losing electrolytes through sweat, and drink a lot of water to stay hydrated. To prevent the conditon, athletes should always consume electrolytes with their water, and should be aware of their physical limitations. Athletic coaches should keep an eye on the men and women under their care to catch early warning signs and address them.
AS FEATURED ON:
AS FEATURED ON:

By: Elenathewise

Salt pills, which are sometimes used to treat hyponatremia.

By: Martinan

Hyponatremia can cause malaise.

By: Mikael Damkier

A headache may be a sign of hyponatremia.

By: Belinda Pretorius

Drinking large quantities of water without electrolytes can lead to hyponatremia.

By: Claudio's Pics

In extreme cases, hyponatremia may cause coma.