What is Infusion Therapy?
Infusion therapy is a type of medical treatment in which medication is delivered directly into the body via a blood vessel, the spinal cord, or a muscle. This type of therapy is used when treating a condition with oral medication is not an option for a variety of reasons, ranging from swallowing disorders to the use of medications that would be destroyed in the stomach and must therefore be delivered directly. It can be used to treat a number of different conditions.
Medications, such as antibiotics, antivirals, and cancer drugs can be delivered through infusion therapy. This type of therapy is also used in pain management, with patients receiving pain relief through an infusion pump. In cases where patients need more fluids, this method can be used for hydration, as is done after surgery for many patients, and infusions can also be used to deliver nutrition to a patient who cannot or will not eat.
Historically, this type of treatment took place on an inpatient basis, with the patient staying in the hospital and being monitored during the course of the treatment. More commonly today, it is offered as an outpatient procedure. The patient can visit a clinic for treatments and leave when finished, giving patients more flexibility in their care, in addition to cutting down on costs.
It may also be possible for people to receive this type of therapy at home. Chronic pain sufferers, for example, can wear portable infusion pumps to deliver their medications so that they can experience less pain, which will allow them to engage in more activities. Infusion therapy can also be used in the management and treatment of disease at home when moving a patient may not be advisable. A child, for example, might be traumatized by the hospital, making it more sensible to have an infusion team come to the home to deliver treatments as needed.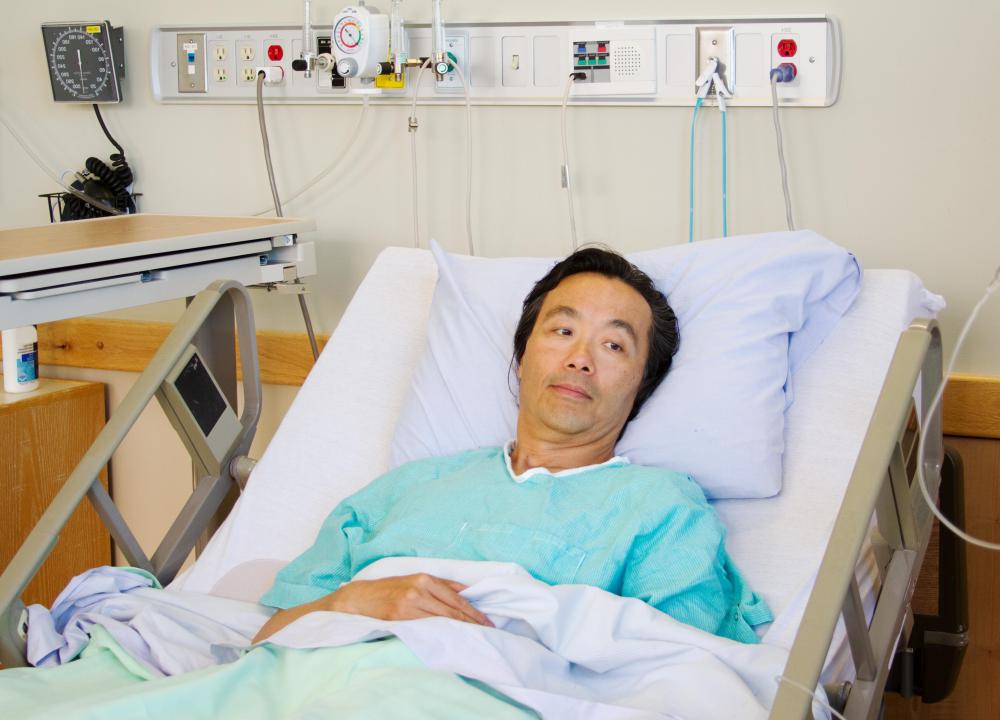 Infusion teams typically include a doctor who writes a prescription and develops a schedule for infusions, and infusion therapy nurses who actually perform the treatments and monitor the patients while treatment is ongoing. These nursing professionals are highly trained in therapy standards, and they are skilled at everything from cleaning out ports installed for frequent infusions to keeping children calm during infusions. Specialists in home treatments may be able to obtain excellent compensation for their services, as offering this type of therapy at home carries some unique challenges.
By: twobee

Medicine is administered directly to the bloodstream or muscle during infusion therapy.

By: Gina Sanders

Infusion therapy is often used when a patient's stomach would break down the required medicine.

By: Max Tactic

Infusion pumps have a programmable user interface that can be used to schedule dosages and control the size of each dosage.

By: nebari

Chemotherapy administered intravenously is a form of infusion therapy.

By: Trish23

Infusion therapy usually takes place on an inpatient basis so the patient can be monitored closely.