What Is Interpersonal Perception?
Interpersonal perception is a specific area of psychology related to how people view one another. This theory of perception is considered an important part of effective communication because it examines the various judgements that people make about others based on both verbal and non-verbal cues. Understanding these behaviors is often helpful for eliciting favorable reactions from other people. Studying this type of perception requires an observation of at least two people. Several sub-categories of social psychology, such as stereotyping and accentuation, are also tied to this theory of perception.
One of the first ways to put theories of interpersonal perception into action is to examine people's small facial expressions and subtle movements during their conversations. Examining these types of behaviors can often be quite revealing about both parties even when the observer is unable to hear their actual spoken words. These patterns usually communicate the relationship between the two people in question as well as the subject of their conversation.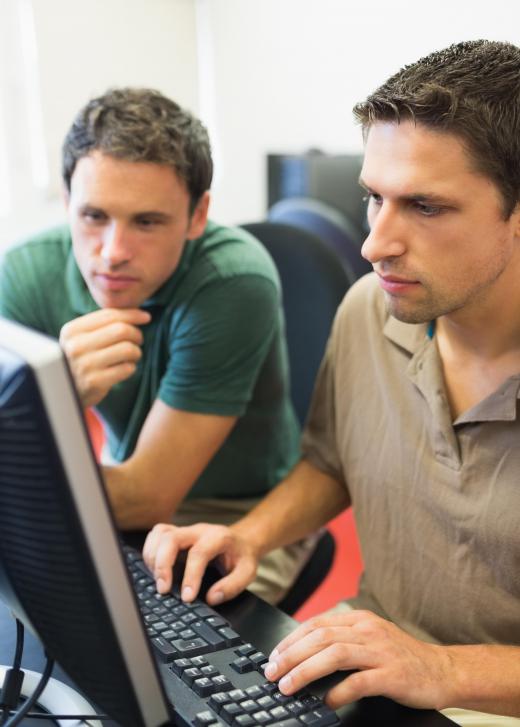 Studying interpersonal perception also entails examining factors such as bias and perceived personality. Many people tend to place others in certain categories upon first meeting them. These labels can be "friendly" versus "hostile" or "reliable" versus "untrustworthy" for instance. Initial impressions may have a limited basis in reality, as different people tend to make them according to their backgrounds and personalities. A main area of interpersonal perception is the study of how personalities shape these kinds of judgments.
Stereotypes have an important role in the psychology of perception because many people place these labels on others. Some often do so without consciously realizing it. A common behavior is to perceive someone different as an extension of a group rather than as an individual. Psychologists who study interpersonal perception in depth often attempt to form detailed explanations for this common stereotyping behavior. Improving specific interpersonal skills usually involves the habit of critically perceiving people as unique individuals with their own sets of strengths as well as weaknesses.
A common fallacy in this area of social psychology is known as perceptual accentuation. This erroneous way of thinking is often responsible for inaccurate perceptions based on the perceiver's own desires rather than on reality. It can frequently lead to miscommunication, as well as inconsistencies in certain interpersonal relationships. The ability to recognize and correct perceptual accentuation is one of the main ways of improving this type of interaction with other people.


By: biker3

Studying interpersonal perception requires an observation of at least two people.

By: BlueSkyImages

Studying facial expressions may be helpful when studying interpersonal perception.

By: WavebreakMediaMicro

The way people see each other is a key component of good interpersonal skills.

By: Scott Griessel

People with social impairment tend to miss social cues that others pick up on.