What Is Interpersonal Perception?
Interpersonal perception is a specific area of psychology related to how people view one another. This theory of perception is considered an important part of effective communication because it examines the various judgements that people make about others based on both verbal and non-verbal cues. Understanding these behaviors is often helpful for eliciting favorable reactions from other people. Studying this type of perception requires an observation of at least two people. Several sub-categories of social psychology, such as stereotyping and accentuation, are also tied to this theory of perception.
One of the first ways to put theories of interpersonal perception into action is to examine people's small facial expressions and subtle movements during their conversations. Examining these types of behaviors can often be quite revealing about both parties even when the observer is unable to hear their actual spoken words. These patterns usually communicate the relationship between the two people in question as well as the subject of their conversation.
Studying interpersonal perception also entails examining factors such as bias and perceived personality. Many people tend to place others in certain categories upon first meeting them. These labels can be "friendly" versus "hostile" or "reliable" versus "untrustworthy" for instance. Initial impressions may have a limited basis in reality, as different people tend to make them according to their backgrounds and personalities. A main area of interpersonal perception is the study of how personalities shape these kinds of judgments.
Stereotypes have an important role in the psychology of perception because many people place these labels on others. Some often do so without consciously realizing it. A common behavior is to perceive someone different as an extension of a group rather than as an individual. Psychologists who study interpersonal perception in depth often attempt to form detailed explanations for this common stereotyping behavior. Improving specific interpersonal skills usually involves the habit of critically perceiving people as unique individuals with their own sets of strengths as well as weaknesses.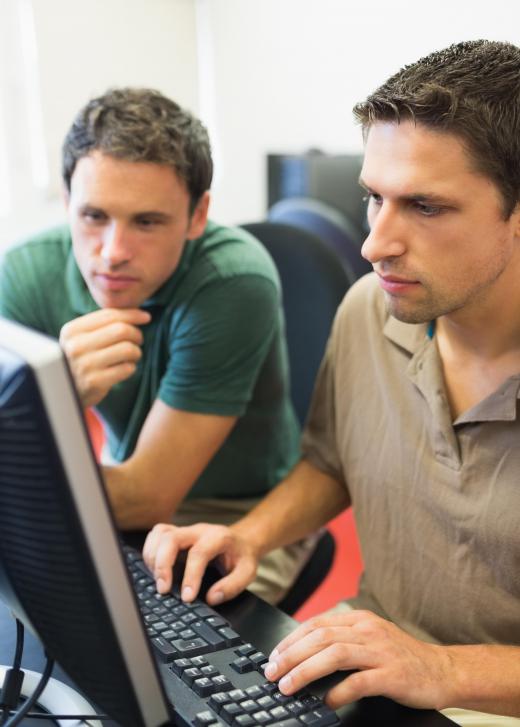 A common fallacy in this area of social psychology is known as perceptual accentuation. This erroneous way of thinking is often responsible for inaccurate perceptions based on the perceiver's own desires rather than on reality. It can frequently lead to miscommunication, as well as inconsistencies in certain interpersonal relationships. The ability to recognize and correct perceptual accentuation is one of the main ways of improving this type of interaction with other people.
Synthesis of Interpersonal Perceptions
Interpersonal perceptions are products of the sensation of a stimulus, its integration in the brain, and its perception. 
In theory, people make meaning to what they pick up, which explains the state of confusion that a subject might experience when they fail to interpret the signals or stimuli given off by the other.
Interpersonal perception was initially studied with the understanding of impressions given off or made about other subjects during preliminary interactions. 
This study was tremendously successful, and there is currently a wealth of knowledge on the assumptions made about other individuals. However, a controversial debate sparked a different type of thinking and an overhaul of the traditional study methods.
The question was, "How accurate are perceptions about other individuals from first impressions?" The ripple effects caused by the advent of this question led to the unlocking of an unexplored field of study, amounting to a significant portion of the discipline.
Sensation
The brain constantly looks for cues to make sense of its immediate environment. The human body has different sensory receptors to aid in this. The eye is the main sensory organ for most of what we perceive psychologically. 
Through the visual pathways, non-verbal cues given by a given subject are taken up to the brain.
In addition, other stimuli from a person that excite our senses, such as a person's scent, affect interpersonal perceptions.
Integration
Once a stimulus is picked up in the environment, the brain works to add meaning to the received sensations. The brain arranges the different aspects of the environment, and by integrating this information in the various higher centers, we form our perception of the stimuli.
Little is known about how the various aspects of human nature influence perception, but previous experience plays a critical role. 
For example, if a person is treated poorly by a person with a specific hairstyle, they most likely will be prejudicial during a future first impression with another person with similar hair.
Interpersonal Perceptions and Stereotyping
Interpersonal perceptions more often than not lead to stereotyping. Stereotyping involves attachment of the general behaviors of a group to those of an individual.
In this case, a person's individual and unique behaviors are overlooked, and those of the group are substituted.
Contrary to popular opinion, stereotyping is not an aspect to be shunned. It is a helpful mechanism by which human beings can group the activities of others. 
In so doing, they have the capability to predict their interactions with similar individuals in the future, which is essential in adapting to new environments.
However, stereotyping can be counterproductive, especially when an individual experiences an inability to consider another person's behavior well past preliminary interactions. 
When such a subject is entirely incapable of accommodating a difference in thinking or opinion, they are said to be egocentric.
How Egocentrism and Stereotyping Affect Interpersonal Perceptions
Numerous factors have the potential to influence interpersonal perceptions among subjects. Among the most influential factors are egocentrism and stereotyping. In this case, interpersonal perceptions might be positive or negatively biased.
Negative Biased Interpersonal Perceptions
In the case of negative biased interpersonal perceptions, the subject is too focused on the negative aspects of the person they are interacting with. Consequently, they are somewhat blinded to whatever positive tenets are displayed by their counterpart. This scenario is compounded in instances of residual contempt from previous interactions.
Egocentrism and Stereotyping both lead to negative interpersonal perceptions. However, egocentrism is more pronounced in children as they have not matured enough intellectually and emotionally to accommodate the ideas of a third party other than their parent, guardian, or fond relative. 
When this persists in adult life, it may prevent the subject from interacting smoothly with their peer groups and colleagues.
Positive Biased Interpersonal Perceptions
Positive biased interpersonal perceptions are the exact opposite of negative biased perceptions. In positive biased perceptions, the subject is too keen on the positive tenets of an individual and therefore overlooks any of their negative tenets.
As much as this might sound like a good thing, such people are susceptible to abuse because of their inability to identify toxic traits in their environment. An individual might therefore tolerate actions that would otherwise awaken feelings of resentment.
Positive biased interpersonal perception is, therefore, equally a flaw in human psychosocial behavior, as is negative biased interpersonal perception. In both cases, the environment and previous experience play a pivotal role in shaping an individual's perception.
AS FEATURED ON:
AS FEATURED ON:

By: biker3

Studying interpersonal perception requires an observation of at least two people.

By: BlueSkyImages

Studying facial expressions may be helpful when studying interpersonal perception.

By: WavebreakMediaMicro

The way people see each other is a key component of good interpersonal skills.

By: Scott Griessel

People with social impairment tend to miss social cues that others pick up on.