What is Klebsiella Oxytoca?
Klebsiella oxytoca is a type of bacterium that is frequently spread in intensive care units or nursing homes. It is closely related to Klebsiella pneumonia. Both are rod-shaped, gram-negative bacteria that cause similar types of diseases. They are typically found in the intestinal tract, where they are part of a healthy colon's ecosystem. The bacteria can spread to other parts of the body, however, and cause life-threatening diseases.
People who become infected with this bacteria are primarily those whose immune systems are not functioning well. Such organisms are known as opportunistic pathogens. Many of these infections occur in patients who are hospitalized for some other reason, and the bacteria can be easily spread on the hands of hospital workers. People who are particularly susceptible include those with diseases such as alcoholism, diabetes, and chronic bronchopulmonary disease. Other at-risk patients are those who have had organ or stem cell transplants, or who have undergone general surgery.
Additional risk factors include the use of a catheter or feeding tube, which can allow the bacteria to enter the body and bypass its defense mechanisms. The widespread use of antibiotics in hospitals has led to the development of multi-drug resistant strains of Klebsiella that are highly virulent and spread rapidly. Medical professionals usually immediately start treatment when an infection is suspected, and they will generally culture the organism to determine the most effective antibiotics to use.
Neonatal units, or specialized wings for babies, are becoming an area of particular concern with Klebsiella oxytoca. In the United States, it is among the top four pathogens causing disease in these units. This is especially true for premature babies.
One systemic disease that can be caused by this strain of bacteria is bacteremia, which is when the bacteria colonize the blood and spread throughout the body. It can lead to septic shock and be fatal. The bacteria is most widely known for causing urinary tract infections. Such infections can spread to the kidneys and lead to renal failure. If the disease progresses to this stage, it can also be life threatening.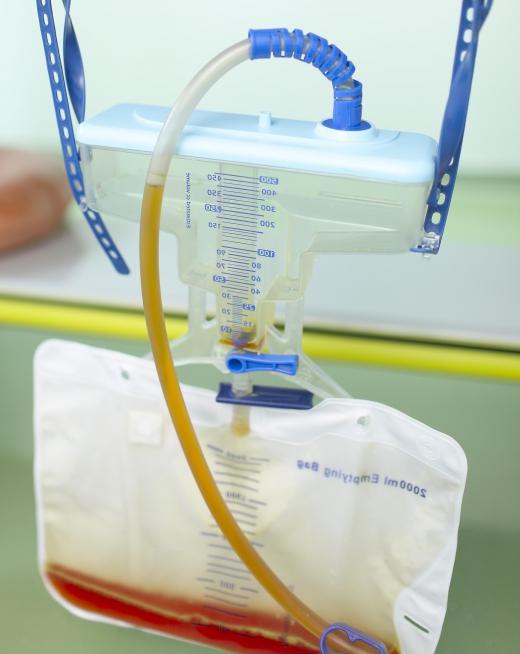 Both species of this bacteria can live inside the nose without causing any symptoms. From there, they can be carried into the lungs. This can lead to very serious cases of pneumonia, which is the most common disease caused by these bacteria outside of a hospital. One classic symptom of this type of pneumonia is coughing up mucus known as currant jelly sputum because of its appearance: it is often thick and mingled with blood. Mortality with this condition is fairly high due to a combination of the severity of the pneumonia and the poor health status of the individuals who typically contract it.
AS FEATURED ON:
AS FEATURED ON:

By: czardases

A dish of klebsiella oxytoca bacteria.

By: kmiragaya

People suffering from alcoholism are at a higher risk of klebsiella oxytoca.

By: sudok1

Patients who require a catheter for urine drainage are at an increased risk for infections caused by Klebsiella oxyoca.

By: Spectral-Design

Klebsiella oxytoca is a bacterium typically found in the intestinal tract.

By: Sabryna Washington

Klebsiella oxytoca is among the top four pathogens that cause disease in neonatal units in the U.S.