LDL refers to low-density lipoproteins, a type of molecular protein produced in the liver that carries cholesterol through the blood. Though low-density lipoprotein is frequently called "bad" cholesterol, it does have some positive features. It carries amino acids and antioxidants to other cells. However, too much LDL can lead to a number of significant health problems, so the positive aspects of this protein are far outweighed by its negative impacts.
In general, when one hears the term cholesterol, it refers to low-density lipoproteins. This is because LDL cholesterol provides a steady stream of cholesterol to the arteries. When advertisements claim a product can reduce your cholesterol, they are referring to the risks of high LDL levels.
Those with high levels of LDL cholesterol are at great risk for hardening of the arteries or artery blockage, which can enlarge the heart or completely cut off blood supply to the heart. This, in turn, can lead to heart attacks, or necessitate surgery to remove blockages. Other main arteries in the body can also become blocked, a condition known as peripheral artery disease, and require clearing via catheterization to restore normal blood flow to and from the heart.
High cholesterol also increases the risk of sudden stroke. Clogged arteries can lead to excess clotting of the blood. These clots can then pass to the brain or lungs, causing thrombosis. The presence of low-density lipoproteins can also decrease the level of high-density lipoproteins, known as the "good" cholesterol.
Given the very dangerous medical conditions associated with high levels of LDL, it makes sense to keep one's levels of this protein at a very low rate. Testing for LDL cholesterol is quite simple, usually requiring a simple blood test to measure all cholesterol levels in the body. A physician may require that you fast for 12 hours prior to testing, but usually the test itself only takes a few minutes.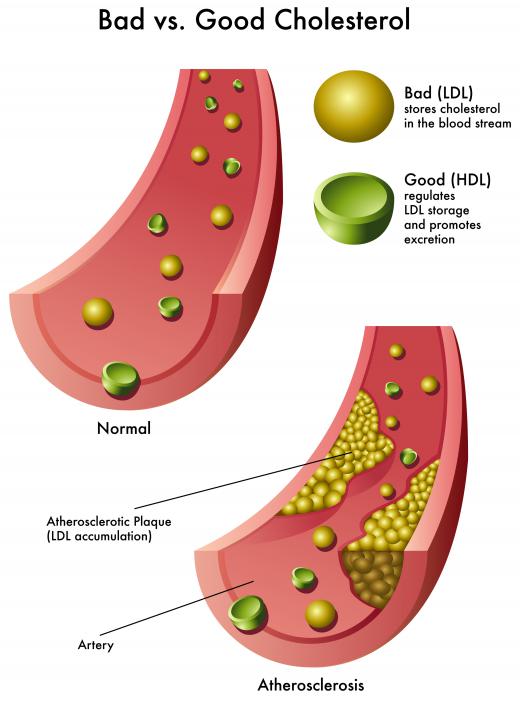 The American Heart Association (AHA) has adopted the following standards for evaluating safe and unsafe levels of LDL. Less than 100 milligrams per deciliter is considered optimal. 100-129 is considered near optimal, while 130-159 is borderline high. 160-189 is high, and anything over 190 is very high. Further AHA guidelines suggest anyone with heart disease should try to maintain an LDL of no more than 70.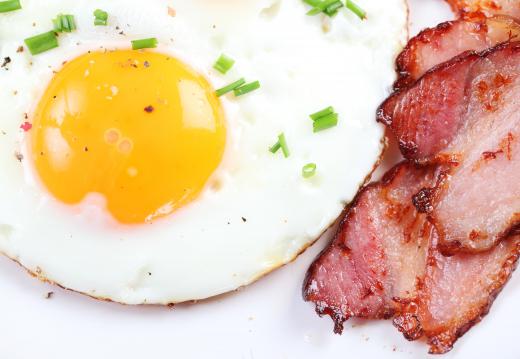 Reducing LDL cholesterol levels can be simple for some. Following a diet with lower saturated fat and higher fiber, plus exercising, can sometimes be enough to lower cholesterol to accepted levels. Others, however, may need to combine diet and exercise with cholesterol-reducing drugs. A common mistake is the belief that cholesterol can be lowered by medication alone. In general, this is not true, and in any case, those with high cholesterol are at greater risk for heart disease, so adhering to a sensible diet and exercise regimen make sense in any case.
Another common mistake people make is assuming that body size indicates cholesterol level. While it is true that overweight people tend to have higher levels of LDL cholesterol, it does not follow that thin people cannot have high levels. In some cases, high levels of bad cholesterol are genetically predetermined. Family history of high cholesterol is reason for greater vigilance in anyone.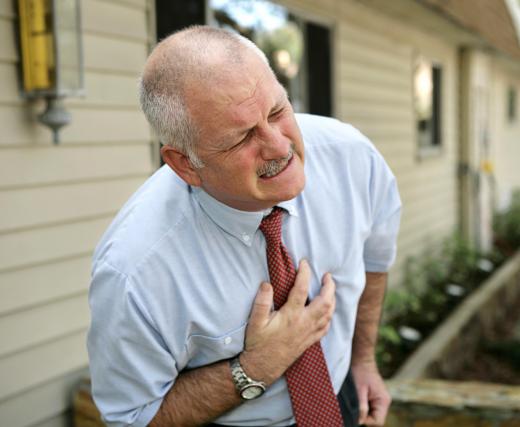 Though high cholesterol levels occur more frequently in men, women still need to have their levels checked. While pre-menopausal women tend to have lower levels because estrogen blocks some cholesterol production, post-menopausal women do not have this safeguard. As a woman approaches menopause, the AHA recommends checking cholesterol levels. The AHA does not advocate using hormone replacement therapy for lowering cholesterol, as use of estrogen has recently been shown to increase the risk of stroke and certain cancers.
A high LDL level is a matter of concern, but fortunately it can often be medically addressed. Working closely with a physician to create a better diet and a good exercise program, and to determine whether cholesterol-reducing drugs should be applied, is an excellent way to prevent the health conditions associated with bad cholesterol.
AS FEATURED ON:
AS FEATURED ON:

By: Alexandr Mitiuc

High levels of LDL cholesterol increase risk for hardening of the arteries or artery blockage.

By: olezzo

Post-menopausal women may have lowered LDL cholesterol levels due to lack of estrogen.

By: rob3000

Increasing HDL levels can help lower LDL levels.

By: Magdalena Kucova

People who regularly consume fatty and fried foods have an increased chance of developing high cholesterol and blocked arteries.

By: hriana

High cholesterol increases the risk of sudden stroke.

By: Lisa F. Young

High levels of LDL cholesterol can lead to heart attacks.

By: sattriani

Buffet meals may contain many foods that are high in LDL cholesterol.