What Is Liver Calcification?
Occasionally during a computed tomography (CT) scan, a doctor will find calcium deposits on the liver. This condition is known as liver calcification or hepatic calcification. Calcification on the liver generally indicates calcium has formed in areas affected by past infection or injury, typically to protect the area from further damage. Calcium build-up may also be found during pregnancy on an ultrasound of a fetus.
A calcified liver may be indicative of liver lesions or tumors, although liver calification is not commonly associated with a serious disorder or underlying condition. If, during a scan of the liver, the only irregularity seen is the presence of liver calcification, this is generally not a major cause for concern. Occasionally, medications may also cause calcification in the liver if the body reacts negatively to a drug.
Liver calcification in a newborn may be caused by infection, which may occur in the womb or shortly after birth. Abdominal inflammation may cause calcific liver conditions in newborns due to a rupture of the bowel wall during childbirth. A drainage of fetal stool matter, also known as meconium, may be responsible for infection, leading to calcium build up in areas of the liver. Blood clots forming on the liver that damage surrounding tissue may also cause calcification.
Liver calcification may also be due to excessive alcohol consumption. This occurs when the liver attempts to heal itself from alcohol damage. As a result, an accumulation of calcium is deposited on the liver. In advanced and severe cases, calcification may occur in conjunction with cirrhosis.
Liver disorders may also cause calcification. Cysts or tumors within the liver are a major cause for this build-up. In a benign tumor, lesion, or cyst, there may be no symptoms. The calcification may be detected by ultrasound or CT scan. A biopsy can determine if these growths are cancerous. If benign, there may be no need for treatment and the situation may resolve over time.
A malignant tumor with liver calcification may require advanced or invasive treatment. Surgery to remove a mass or radiation therapy may be an option for calcification on the liver caused by a malignant tumor. A follow-up course of chemotherapy may also be prescribed.
When a newborn with liver calcification is found to have a liver tumor at birth, this is often a benign mass. Typically, the growth will require surgical removal. In most cases, the infant will require no further medical intervention.
What Are Liver Calcification Symptoms?
Liver calcification may not show signs or symptoms on its own. It is commonly discovered through CT scans or X-rays performed for unrelated health concerns. You may also discover an abnormality in your liver function during a routine blood test.
Calcification is caused by the body's normal healing response to damage. While the calcification itself may not cause any signs, the cause of the calcification, such as an injury, infection, or certain viruses, may show symptoms.
The most common symptoms of an issue with the liver are:
Abdominal pain on the right side
Yellowing of the skin and whites of the eyes (jaundice)
Dark urine
Pale-colored stool
Swelling in the abdomen, legs and ankles
Fatigue
Nausea and vomiting
Itchy skin
Learning more about specific liver conditions and the symptoms associated with each may help identify liver calcification.
Infections
Several viral infections can harm the liver. Hepatitis is the most common infection of the liver. Hepatitis A is a virus spread by eating or drinking something contaminated with the feces of an infected person. Hepatitis B is caused by a virus that is spread by infected blood. Similarly, hepatitis C is spread through infected blood and body fluids. Hepatitis C can lead to severe liver damage.
In newborns, liver calcification can be caused by an infection associated with meconium peritonitis, a rupture of the bowels in the uterus.
Conditions Caused by Toxins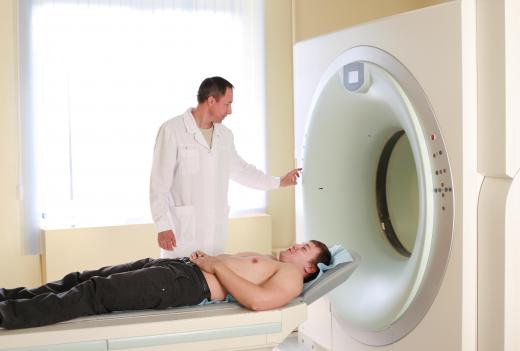 The liver helps the body to filter out poisons and toxins. Heavy alcohol and drug use can damage the liver when removing toxic substances, and the damage can lead to fatty liver disease. This disease does not usually present signs or symptoms. However, when it does, you may feel fatigued or have abdominal pain on the right side. Obesity and a diet with high fats can increase the risk of developing nonalcoholic fatty liver disease (NAFLD).
Damage to the liver can eventually lead to cirrhosis. Cirrhosis is scarring in the liver that prevents healthy liver functions. Like other liver conditions, cirrhosis is associated with fatigue, abdominal pain, bloating, unintended weight loss, and jaundice. In a small number of cases, cirrhosis can lead to liver cancer.
Early treatment of these conditions can help to prevent further liver damage.
Is Liver Calcification Cancerous?
Most liver calcification is noncancerous. However, doctors must investigate cancer as a cause to rule it out. If a cancerous, malignant tumor is untreated, calcium deposits sometimes form in the surrounding area.
In this case, doctors will order a biopsy to be performed on the liver to collect a sample of the calcified tissue. This tissue will be tested in a laboratory for the presence of cancer cells. The results of the testing will determine if the liver calcification is cancerous or benign.
Signs and Symptoms of Liver Cancer
The most common signs of liver cancer are:
Yellowing of the skin and eyes (jaundice)
Abdominal pain
Enlarged liver (fullness on the right side of the abdomen)
Enlarged spleen (fullness on the left side of the abdomen)
Bloating or swelling in the abdomen
Unintended weight loss
Nausea and vomiting
Itchy skin
If you have concerns about these symptoms, it is important to contact your doctor right away.
How To Cure Liver Calcification
Treating liver calcification requires treating the underlying condition that is causing the calcification. Treatment will vary depending on the exact cause. It is also important to consider if the calcification causes any complications. Small calcium deposits are not likely to affect liver function. Large deposits, however, may significantly impact the function of the liver or create other health concerns.
In most cases of calcification, there is no need for treatment. Calcification due to an infection or disease has likely caused permanent damage to the liver. The calcification is not reversible. Most cases of liver calcification do not lead to pain or complications. In such a case, your doctor will continue to monitor your calcium deposits during future appointments.
However, there are ways to relieve pain if it is present. There are also steps you can take to prevent calcification from worsening. Limiting or avoiding alcohol is beneficial for pain and prevention. If you are experiencing pain, you can take pain relief medication to manage it. Becoming more physically active and eating fewer fatty foods can help to improve your liver function and prevent further damage to the organ.
Liver calcification associated with a cancerous tumor will likely be treated with surgery. Radiation therapy and chemotherapy may also be used to treat cancer.
Frequently Asked Questions
What is liver calcification?
Liver calcification is a condition in which calcium deposits form nodules or plaques in the liver. It may be brought on by a number of underlying conditions, including liver disease, certain drugs, and specific metabolic problems. It may sometimes be a sign of more significant health issues, such as cirrhosis, fatty liver disease, or hepatitis.
What are the symptoms of liver calcification?
In most cases, liver calcification is symptomless. Nevertheless, symptoms including jaundice, stomach discomfort, weariness, lack of appetite, and weight loss may occur if the illness is brought on by an underlying ailment like liver disease. Sometimes, calcification may obstruct the bile ducts of the liver, causing jaundice, itching, and black urine.
How is liver calcification diagnosed?
Imaging studies such as an ultrasound, CT scan, or MRI are often used to identify liver calcification. Doctors can see the calcium deposits in the liver thanks to these tests. In order to rule out any further disorders that could be causing the calcification, a doctor may also request blood testing.
What are the treatments for liver calcification?
The etiology of liver calcification affects the course of treatment. If an underlying ailment, such as liver disease, is what's causing the problem, the doctor will deal with it. If a medicine is to blame for the calcification, the doctor may change the patient's dose or prescribe a new drug. The calcification may sometimes go away on its own without any medical intervention.
Are there any complications associated with liver calcification?
Complications may occur depending on the cause and degree of the calcification. The risk of liver failure and other severe consequences rises if an underlying illness, such as cirrhosis, is the cause of the problem. Furthermore, jaundice, itching, and black urine may result if the calcification blocks the bile ducts. Liver calcification may sometimes raise the risk of cancer.
AS FEATURED ON:
AS FEATURED ON:

By: photographmd

Calcium build-up may be found during pregnancy on an ultrasound.

By: Gennadiy Poznyakov

Certain medications may cause liver calcification.

By: kmiragaya

Excessive alcohol consumption may cause liver calcification.

By: AlienCat

Calcium formations on the liver are known as liver calcifications.

By: Konstantin Sutyagin

Occasionally during a CT scan, a doctor will find calcium deposits on a person's liver.

By: pixdesign123

Often liver calcification is considered harmless.

By: Klaus Eppele

Calcification of the liver may be spotted on an ultrasound.