Lung fibrosis, also known as pulmonary fibrosis, is a serious medical condition that involves scarring of the lung tissue. This condition occurs when the alveoli, or air sacs, become inflamed and develop scars on the lung tissue in an attempt to repair themselves. There is no known cure or way to reverse the scarring on the lungs, so treatment typically involves slowing the progression of the condition or, in severe cases, a lung transplant. This condition affects hundreds of thousands of people worldwide and is often fatal within three to five years after diagnosis.
Effects and Symptoms
Alveoli help the lungs breathe and release carbon dioxide. When the air sacs are scarred, the lung tissue is gradually replaced by fibrous tissue, which is made of bundles of fibers. Fibrous tissue is thicker and stiffer, so it prevents the air sacs from inhaling oxygen. This causes symptoms such as shortness of breath, chronic dry cough, fatigue and discomfort in the chest. An inflammation of the lung tissue is often the first sign of this disease.
The scarring of the lung tissue results in the permanent reduction in the ability to supply oxygen to the body. The more that scarring of the tissue occurs, the less the patient is able to breathe properly. If left untreated, the condition will continue to progress, making it more and more difficult for the patient to breathe properly.
Causes
There are many potential causes of lung fibrosis. Inhaling asbestos, ground stone or metal dust are possible causes. Sarcoidosis, which is an inflammatory disease, and certain medications also might be causes. In the majority of cases, however, the cause is unknown. When the cause cannot be determined, the condition is called idiopathic lung fibrosis.
Risk Factors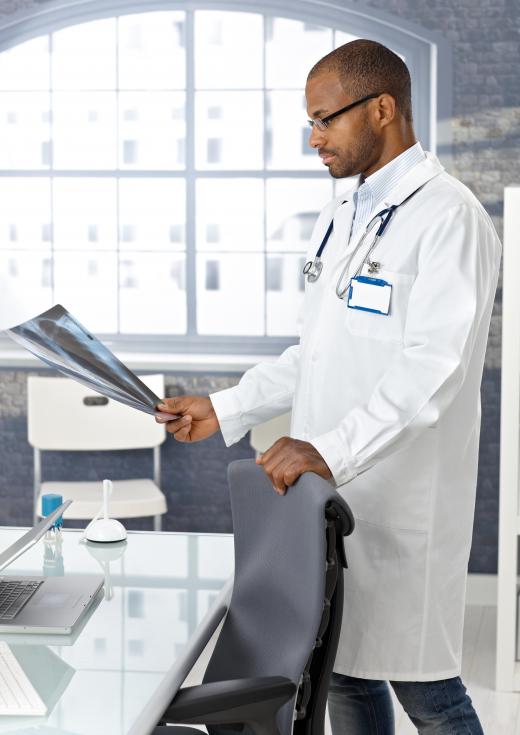 One of the primary risk factors for lung fibrosis is smoking, which greatly increases a person's chances of getting the condition. Working in industries where air pollution is common, such as construction, farming or mining, also can put a person at risk for this disease. Undergoing cancer treatment is believed to increase a person's chances as well. Genetics also is believed to play a role, and older people are more likely to develop this condition.
Diagnosis
To properly diagnose lung fibrosis, a careful examination of the patient's medical and personal history must be performed. A healthcare professional might look at things such as the patient's environmental and occupational history, hobbies and use of legal and illegal drugs. Blood tests, chest X-rays, a bronchoscopy to view inside the lungs and a lung biopsy are among the tests that might be performed, depending on stage of the disease. A lung biopsy is considered to be the most effective test for lung fibrosis, and it involves a sample of lung tissue being removed for further examination and testing.
Treatment
As of 2012, there was no known cure for lung fibrosis, and treatment is often unsuccessful. One reason for this might be because the cause is often not known. Among the treatments that are often used are supplemental oxygen, drug treatments and lung transplants. These treatments sometimes help prolong the patient's life, but the condition still might progressively worsen.
AS FEATURED ON:
AS FEATURED ON:

By: Beth Van Trees

Those with lung fibrosis often need supplemental oxygen, since their lung tissue is permanently scarred.

Miners are often at risk for lung fibrosis.

By: nyul

Medical professionals examine chest X-rays for indications of lung fibrosis.

By: Danicek

People who work in industries where air pollution is common are at risk for developing lung fibrosis.

By: pixelcaos

Scarring of lung tissue is known as lung fibrosis.

By: derege

A lung transplant is one treatment option for a patient with lung fibrosis.

By: LianeM

Asbestos exposure increases the risk of lung fibrosis.

By: Deymos

Diagnosing lung fibrosis usually requires a chest x-ray.

By: unitypix

The symptoms of lung fibrosis may include shortness of breath and fatigue.