Nose cellulitis is a skin infection involving the skin on or around the nose. Typically, the end of the nose is involved and turns bright red, in addition to swelling and developing tenderness and sensitivity. Treatment involves the administration of antibiotics to kill the causative organism and may include supportive therapy like anti-inflammatory drugs and warm compresses to help the patient feel more comfortable. Care can usually be provided by a general practitioner.
Any number of bacteria can be involved in nose cellulitis. People may be exposed through a small cut or scratch in the nose or in the neighboring area. The bacteria will grow in the layers of the skin, eventually causing infection. Common risk factors can include sports injuries, where people may be injured in a dirty location, giving bacteria time to catch hold, along with surgeries and existing inflammation or infection around the nose. A person with impetigo around the nose, for example, might scratch and create an avenue for bacteria to invade and develop into nose cellulitis.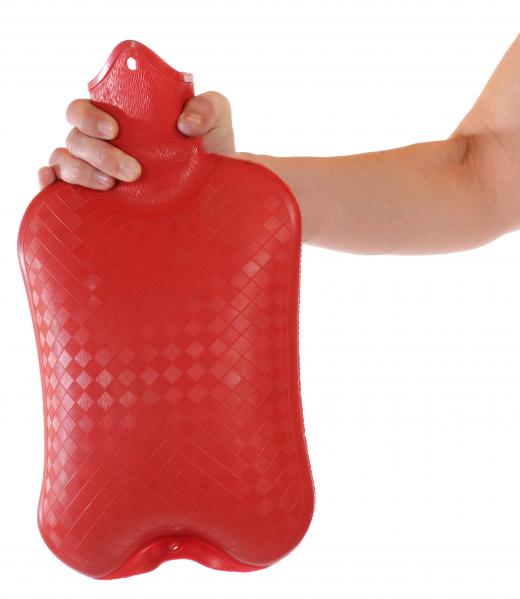 Usually, this condition is easy to diagnose because of the distinctive appearance of the nose. A broad spectrum antibiotic can be prescribed to kill the bacteria. If the patient does not respond, it may be necessary to take a culture to test the bacteria for antibiotic resistance and select a more appropriate medication. Cultures may be taken at the start in people with compromised immune systems, as they need to be treated aggressively and rapidly to prevent complications.
Untreated nose cellulitis can spread. There is a possibility the infection will reach the sinuses or infect the sensitive membranes around the eye. Persistent untreated infections around the face can also potentially reach the brain, which can be extremely dangerous. Patients who notice that their noses appear red and inflamed should seek a medical evaluation unless there is a preexisting condition like rosacea or a bad sunburn to explain the changes to the nose.
The nose cellulitis infection should not scar unless it becomes severe and causes breaks in the skin, or if the patient scratches to address the itching and irritation. People concerned about scratching or injuries to the nose during the night can wear a bandage to protect the nose. Although the tip of the nose will look unsightly, using makeup to cover it is not recommended, as it can complicate treatment and lead to additional inflammation and irritation, making the nose look even worse.
AS FEATURED ON:
AS FEATURED ON:

By: PeJo

A warm compress may be used to alleviate nose cellulitis discomfort.

By: rufar

Nose cellulitis refers to a skin infection involving the skin around the nose.

By: ACphoto

Antibiotics may be part of the treatment plan for a person with nose cellulitis.

By: bst2012

A person with nose cellulitis can choose to wear a bandage to prevent their nose from being scratched.

By: 12_tribes

Untreated nose cellulitis may spread to the sinuses.