What Is Pelvic Bone Cancer?
Pelvic bone cancer is a fairly rare medical condition that causes severe pain within the pelvis. This affliction begins with a small tumor forming upon the pelvis, and as the condition becomes worse, the tumors continue to grow in size. The tumor, when it is located in this position, can cause problems when moving, severe random or constant pain, and damage to the pelvic bone if the condition is allowed to get worse. Along with these symptoms, basic side effects occur from pelvic bone cancer as well. Weight loss, bone fractures, extreme pain, fatigue, fever, lymph node problems, nausea, and even vomiting are all problems associated with this condition.
There are several types of bone cancer, and each of them has different effects upon the body. The most common ones are osteosarcoma, chondrosarcoma, Ewing's sarcoma, fabrosarcomas, cell tumors, and chordoma. In pelvic bone cancer, when the size of the tumor increases it puts enormous amounts of pressure upon the bones. In the beginning, it is hard to recognize bone cancer, but the first common problem that can be recognized is a severe pain felt at night during normal movements. As the tumor grows in size it puts more pressure onto the bones, causing more stress, which can also cause the bones to crack and break. The tumor that forms will cause various amounts of bone, muscle and nerve pain.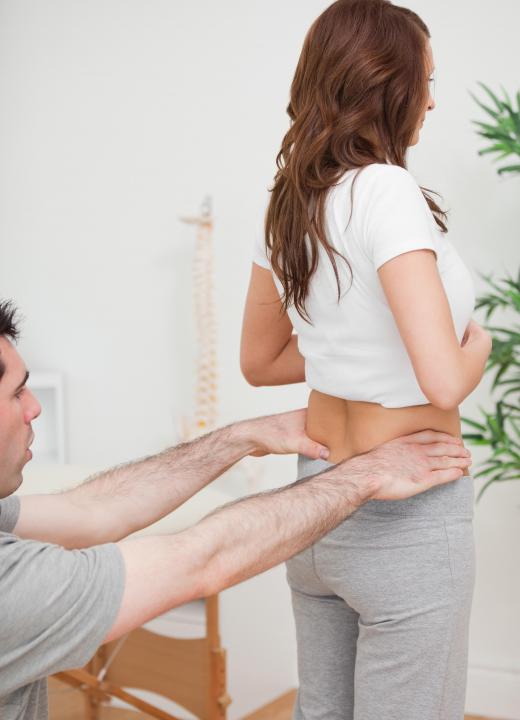 Osteosarcoma is probably the most common disease that is related to pelvic bone cancer, with chondrosarcoma following close behind it. Even though the second form of bone cancer is often not said to be pelvic bone cancer, it can still cause the same types of serious damage to the pelvis and the surrounding areas. This type of cancer is more prevalent in people over the age of fifty, and Ewing's sarcoma is more common in children and teenagers. Ewing's sarcoma causes pain and problems within the pelvis, but can also cause the same symptoms within the upper legs, hips, ribs, and the arms. As with all other serious medical conditions, it can cause a complete blockage within these areas, making it even more imperative to have medical attention early on during the stages of growth.
There are numerous treatment procedures recommended, as well as medications that are recommended for helping treat pelvic bone cancer. Radiation treatments are one option available, as is surgery. Continued medical guidance and treatment is mandatory when it comes to finding and stopping pelvic bone treatment and the earlier that it is found, the less damage that it will do if the tumors are removed successfully.
AS FEATURED ON:
AS FEATURED ON:

By: WavebreakmediaMicro

Pelvic bone cancer causes severe pain in the pelvis.

By: Frantab

Ewing's sarcoma is a type of bone cancer that's most common in children and teenagers.

By: Кирилл Рыжов

Pain, fever, and fatigue are all symptoms associated with pelvic bone cancer.

By: videodoctor

Ewing's sarcoma may cause pain in the hips, as well as the pelvis.

By: Dario Sabljak

Weakened bones from pelvic bone cancer may not heal properly after surgery to repair a fracture.

By: jovannig

Radiation is one possible treatment for pelvic bone cancer.