Phalloplasty is a reconstructive or cosmetic surgical procedure involving the penis. It can be done to rebuild a penis after a traumatic injury, to construct one for a patient who has a genital malformation, and to enhance the appearance of the genitalia. It is also used in procedures for transsexual men who decide to pursue genital reconstruction surgery to build a penis and testes. This procedure is usually performed by a plastic surgeon and the doctor may specialize in surgeries involving the genitals. For all procedures, the patient is under general anesthesia.
In surgeries where a doctor is building a penis from scratch or rebuilding a damaged organ, grafts of skin and tissue are used to create a new organ. The size may vary, depending on the material available for grafting and preferences expressed by the patient. The patient's urethra is extended to reach all the way through the penis, and the doctor may use implants to support the structure, or not, depending on the procedure. Testes can also be created and fitted with implants if they are required.
Genital reconstructive surgery in transsexual patients can also include removal of the uterus and ovaries, if this has not already been performed. Tissue from the vaginal vault and labia can be used for grafting and the surgeon will also work to maintain the sensitivity of the patient's genital tissue to allow the patient to experience arousal. Surgical outcomes vary, depending on the surgeon's level of experience and skill. Many patients seek reviews from prior clients to see if they were satisfied with their surgical results.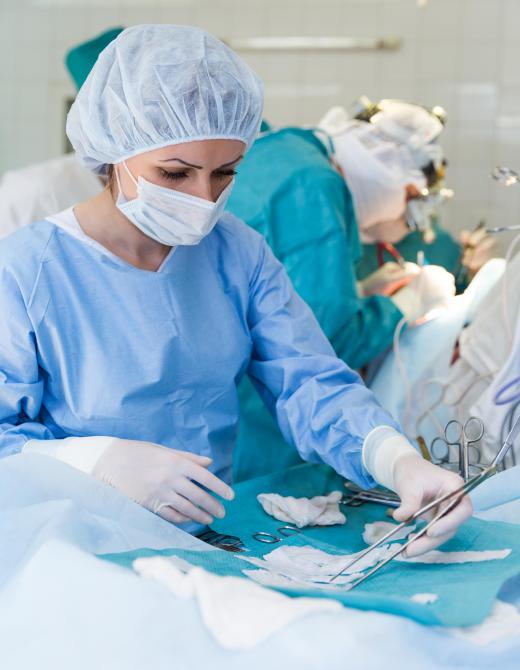 Procedures to repair damage to the penis can also be performed in a phalloplasty. Severe infections, as well as physical trauma may disrupt appearance and cause distress for the patient. In a phalloplasty, tools like skin grafting can be used to normalize the penis, as well as restoring function in cases where the urethra or other structures have been damaged. For some patients who experience erectile dysfunction, implants may be used to allow them to achieve erections.
Some men opt for phalloplasty because they are dissatisfied with the aesthetic appearance of the penis. This can include reconstructing the foreskin in men who have been circumcised or performing surgical enlargement for men who would like to increase the size of their genitalia. These phalloplasty procedures are usually not covered by insurance as they are elective and not necessary for health or physical function.
AS FEATURED ON:
AS FEATURED ON:

By: tomschoumakers

Phalloplasty is a cosmetic surgery performed on the penis.

By: Kot63

A phalloplasty will be performed by a surgeon who specializes in surgeries involving the genitals.

By: Tyler Olson

The patient will be under general anesthesia for any phalloplasty procedure.

By: micromonkey

A phalloplasty may be informed to enhance the appearance of the genitalia.

By: kocakayaali

Reconstructive surgery in transsexual patients can include removal of the uterus and ovaries.