What is Pulmonary Aspiration?
Pulmonary aspiration occurs when a person inhales a foreign substance into his lungs. There are many things that may accidentally be inhaled, instead of traveling on to the stomach as expected. Possibilities include food, drink, and medications. In some cases, however, it is mucus that causes this problem, and a person may even aspirate saliva. Unfortunately, pulmonary aspiration is not harmless; it often causes choking. It may even lead to a potentially serious infection of the lungs that is referred to as aspiration pneumonia.
When a person swallows food, liquid, medication, or any other substance, it usually begins to make its way through the esophagus and into the stomach. Unfortunately, however, substances that make their way into the mouth do not always follow the normal path through the digestive system. Sometimes, a foreign substance will enter the windpipe, which leads to the lungs, instead.
A person's windpipe is positioned in front of his esophagus. This placement makes it easy for foreign substances to make their way into the lungs instead of the stomach. Usually, pulmonary aspiration occurs when a person's coordinated breathing and swallowing is interrupted or impaired. Under normal circumstances, a person does not inhale at the same time as he is swallowing. Sometimes, however, the automatic coordination of these events is thrown off by something as simple as laughing while eating or drinking.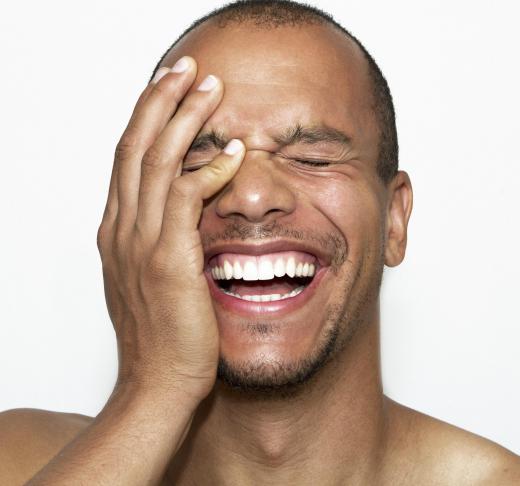 In addition to laughter at inopportune times, there is a range of issues that may lead to pulmonary aspiration. They include breathing disorders, gastroesophageal reflux disease, and defects that affect the throat. A person may also have this problem because of a disorder that affects the nervous system, such as multiple sclerosis. In some cases, medications and surgical procedures may cause or contribute to pulmonary aspiration. Additionally, people who have an impaired ability to cough because of some type of medical problem may be especially prone to pulmonary aspiration.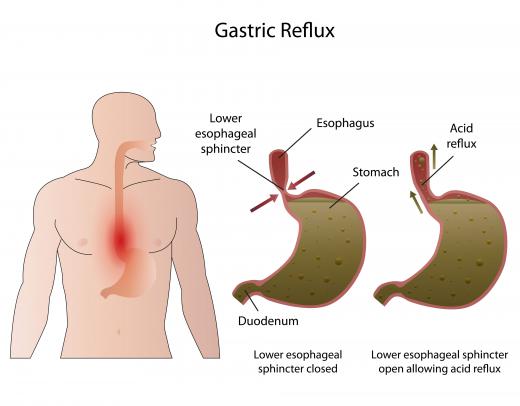 Unfortunately, there is no treatment for this condition, but there are steps a person can take to prevent it. For example, a person may avoid talking or laughing while he is eating or drinking. He may also perform tongue exercises and make an effort to swallow only when he is holding his head down or tilting his head to one side. Sometimes thickening liquids or putting smaller amounts of food in one's mouth may prove helpful as well. In the event that pulmonary aspiration leads to pneumonia, doctors usually prescribe antibiotics to treat it.
AS FEATURED ON:
AS FEATURED ON:

By: 7activestudio

Pulmonary aspiration may occur when a foreign substance is inhaled into a person's lungs.

By: icsnaps

Laughing at inopportune times may lead to pulmonary aspiration.

By: bilderzwerg

Gastroesphageal reflux may be the cause of pulmonary aspiration.

By: sudok1

Enteral feeding may be used to decrease the risk of aspiration in patients with vulnerable airways.

By: Andres Rodriguez

In some cases, pulmonary aspiration may lead to pneumonia.