A rhinoplasty is a surgical procedure designed to reconstruct or modify the human nose. Sometimes the procedure is done for medical reasons, usually if there is a known problem with the nasal passageways or sinus ducts that could be solved by restructuring the nose. In most cases, though, these types of surgeries are done for cosmetic reasons. Cosmetic nasal surgeries are often colloquially referenced as "nose jobs." The healing time typically runs about two weeks regardless the intensity of the surgery, and even minor tweaks can carry risk of infection and disfigurement. People who are considering rhinoplasty usually need to understand all potential problems and must be prepared to respect the procedure's healing time before proceeding.
Medical Procedures
People who are born with abnormal nasal cavities or who have defects in the ways their noses function as part of the respiratory system are often some of the best candidates for medical nose jobs. In these instances, surgeons are usually operating with the end goal of restoring health. Appearance isn't typically an issue if it doesn't impact basic functionality.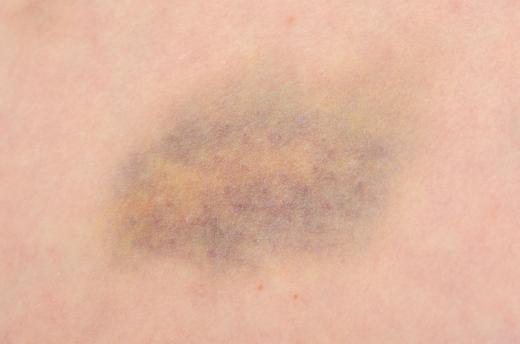 People who have been in serious accidents or who have suffered trauma to the nose might also need these sorts of services. Sometimes accidents cause the nose to stop working, but they can also cause it to look very battered or disfigured. Reconstructive surgery can offer patients in restored confidence, and the goal here is usually to help the nose go back to looking like it did before.
Cosmetic Reshaping
Purely cosmetic nose surgeries are far more common in many parts of the world. In these cases, there isn't usually anything wrong with the nose, at least not from a medical standpoint. Patients usually come to surgeons for aesthetic reasons, like making their noses smaller, less prominent, or more centered. The procedure can reduce the size of the nose or alter the shape of the tip for a more pleasing result. It can even change the angle between the nose and upper lip.
Both men and women are candidates for cosmetic rhinoplasty, but most surgeons will caution against the procedure for girls under 15 or boys under 17, pending full maturity. Medically necessary surgeries, however, are often performed as soon as the problem is noticed.
Surgical Techniques
Nose surgeries are typically performed using one of two general surgical styles: the open technique or the closed technique. Both involve incisions made inside the nostrils, but the open technique makes a second incision in the fleshy skin between the nostrils, thereby opening the nose completely. Choosing one technique over the other is usually a matter of complexity, as well as the specific goal the surgeon is trying to achieve.
The operation normally takes 1-2 hours and can be done under general or local anesthesia, though for complex procedures it's usually recommended that the patient be completely unconscious. In most cases, the skin is separated and adjustments are made to the bone and cartilage. Bones may be broken or chiseled depending on the patient's desired result. Cartilage may be trimmed, too. The nasal passages are then packed and an external splint is applied. In most cases the packs are removed after 24 hours, but the splint is usually worn for about a week.
Healing and Recovery
Post-op bruising and swelling around the nose and eyes is normal, but generally peaks about three days after surgery. Other temporary side effects can be a dull headache, an aching nose, or numbness in the face. Most patients return to work or school after two weeks, which gives the bruising and swelling time to disappear. It's usually recommended that sports and activities that could result in injury be avoided for longer, though, often up to about six weeks.
Common Risks and Precautions
Rhinoplasty is usually considered a serious form of surgery, and it carries a lot of risks and side effects. Some of the most common include infection and improper healing. Depending on the specifics of the patient's face and, to some degree, the skill of the practitioner, results might not look exactly as promised, either. It's often hard to get a clear picture of what the restored nose actually looks like until all the swelling and discoloration has gone down, which often takes a month or more. People are usually advised to see their surgeons for regular follow-ups to be sure that everything is healing as it should, and these meetings can also be a good chance to discuss outcomes.


By: Szabolcs Szekeres

Rhinoplasty is nose reconstruction.

By: rufar

Rhinoplasty reconstructs the nose for cosmetic purposes.

By: roblan

Some amount of bruising is common after rhinoplasty.

By: fivepointsix

A rhinoplasty operation normally takes 1-2 hours, and can be done under general or local anesthesia.