What Is Saint Vitus' Dance?
Saint Vitus' Dance is an alternative name for the movement disorder Sydenham's chorea (chorea minor). This condition presents as jerky, uncoordinated movements of the face, feet, and hands, and sometimes the limbs. It is usually associated with acute rheumatic fever, an inflammatory disease caused by childhood infection by group A streptococcal bacteria, such as in scarlet fever or strep throat. The disease may also be associated with pregnancy and hyperthyroidism.
The name Saint Vitus' Dance comes from a Christian martyr who is the patron saint of dancers. In the late Middle Ages, worshipers in Germany and Latvia reportedly danced manically before Saint Vitus' statue to celebrate his feast day, and the movements associated with chorea minor were thought to resemble those of the dancers. The alternate name for the disease, Sydenham's chorea, is taken from its discoverer, 17th century English physician Thomas Sydenham.
Sydenham's chorea is one of many forms of chorea, or movement disorders. The word chorea is derived from the Greek word for "dance." The symptoms of all types of chorea are similar, though they may vary in intensity and duration.
In addition to involuntary body movements, Saint Vitus' Dance may cause headaches, speech disorders, muscle weakness, slowed cognition, and behavioral changes. Sometimes behavioral changes present before abnormal movement. The diesease typically has an acute onset and disappears on its own after a few months. Milder forms of the symptoms may persist for years, however. The motor symptoms of Saint Vitus' Dance do not affect the patient when he or she is asleep.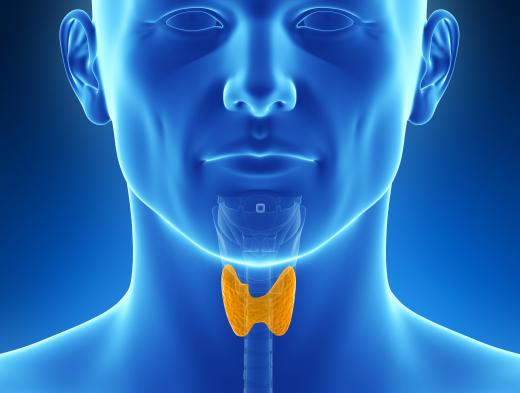 Saint Vitus' Dance is treated first and foremost by addressing the streptococcal infection and completely eliminating it from the patient's system, usually with penicillin or an alternative antibiotic. Next, medication may be prescribed to treat the movement disorder. The antipsychotic haloperidol is a common choice, but it has potentially serious side effects. Alternative medications include anticonvulsants like carbamazepine, phenobarbitone, and valproic acid. Finally, treatment including steroids or immunoglobulins may be used to support the patient's immune system.
Why is it Called Saint Vitus Dance?
Sydenham's chorea also goes by the name Saint Vitus' Dance due to the urban legend surrounding the disorder. Saint Vitus was a Christian martyr, someone in biblical lore who was thought to have died as a result of their commitment to Jesus Christ. Vitus supposedly lived in Sicily in the late third and early fourth centuries. He was known for performing miracles relating to the body, such as healing the blind or curing paralysis, which may have partially earned him his spot as the patron saint of neurological disorders.
After his death, he was highly venerated in Germany, where they would dance for hours in front of his statue before feasting in his honor. The name for Sydenham's chorea is also thought to stem from this celebratory dancing that resembled the jerky movements consistent with chorea. Currently, the term Saint Vitus' Dance has become much less common, as the disorder is almost exclusively referred to by the name Sydenham's chorea, or rheumatic chorea.
What Causes Saint Vitus Dance?
Rheumatic chorea is caused by an infectious bacteria that also causes strep throat, known as group A streptococcus. If strep throat or scarlet fever is not properly treated, either can worsen into a condition called rheumatic fever. It typically takes anywhere from a week to a month for rheumatic fever to develop, but once it does it can cause serious issues, one of the most prominent being chorea.
At the onset of the disease, people may experience many other unpleasant symptoms including painful joints, fatigue, and signs of congestive heart failure. As it continues to develop, up to 35% of people will begin to show signs of Sydenham's chorea, exhibiting the telltale jerks of the body. The condition is most common in girls above the age of five, but it can be found in any gender or age. Symptoms will usually resolve on their own within weeks to months, but they can persist for years. The disease has also been known to flare up in women that had it as children if they later get pregnant. A course of chorea-suppressing medications should be enough to combat any flare-ups with little risk of complication.
Complications
The severity of rheumatic chorea can vary wildly, and it can also be an indicator that other issues will soon follow. Sydenham's chorea is often seen in patients that later develop rheumatic heart disease. Rheumatic heart disease means that a person's heart valves have been weakened by rheumatic fever. The condition can be extremely serious and may require heart surgery if the valves have sustained too much damage to function normally. Severe cases with no treatment will lead to heart failure and, eventually, death, so it is imperative to identify and combat the signs of rheumatic heart disease as early as possible.
Prevention
The best way to prevent Saint Vitus' Dance and all the risks that can accompany it is to prevent the onset of rheumatic fever. Rheumatic fever can only develop after strep throat has been left untreated, so visiting the doctor and receiving a swift course of antibiotics at the first sign of strep is essential. Acting out of an abundance of caution and getting examined is always safer than downplaying an illness until it becomes urgent. With the proper antibiotics, strep throat can be cleared up in a matter of days, taking with it all of the pain of potential complications.
Is Saint Vitus Dance Recognized by SSD as a Disability?
Currently, people suffering from Saint Vitus' Dance qualify for SSDI, or Social Security Disability Insurance, under the listing for neurodegenerative diseases, as the condition primarily affects the basal ganglia network in the brain. While Sydenham's chorea is not explicitly named, it falls under the broader umbrella of all types of chorea, which are seen as debilitating enough to affect daily life and interfere with a person's ability to find work.
SSDI is only available to people that have worked long enough to contribute to the program. In order to apply, you will need to gather a variety of documents and articles of verification, including employment details, medical records, and family records. If you have been deemed ineligible, you may file a protest within 60 days and present your case before an administrative judge. The average SSDI check per month is about $1,230, so you will need to decide if the money you will receive is enough to sustain you and your family. The process can be intense and is not always fruitful, but it is worth trying for if you are suffering from Sydenham's chorea.
AS FEATURED ON:
AS FEATURED ON:

By: JackF

Diagnosing and treating strep throat early can prevent it from advancing into acute rheumatic fever.

By: Sebastian Kaulitzki

Saint Vitus' Dance may be associated with hyperthyroidism.

By: Zerbor

Saint Vitus' Dance is usually treated with penicillin.

By: 3dvin

Raint Vitus' Dance is often associated with pregnancy.