Social dyslexia or Asperger syndrome is a developmental disorder in the autism spectrum. Children with social dyslexia tend to have difficulty forming peer relationships. They are often physically uncoordinated and tend to fixate on a narrow range of interests. Many socially dyslexic children benefit from behavioral therapy, medication and social skills training.
Most parents notice the symptoms before the child starts school. These children do not interact well with their peers. Young children might not show interest in playing with others. They do not always understand sarcasm or humor, and they often have difficulty picking up on non-verbal cues, such as body language. Some children also avoid eye contact.
They are often articulate and can possess large vocabularies, but they might talk in a flat, monotone voice with little intonation or expression. Some children speak in a formal, textbook-like style. Children with Aspergers syndrome often appear to have difficulty empathizing with others. They might not react well to changes in their daily routine.
Children with social dyslexia often have delayed motor skill development. These children sometimes have an unusual, bouncy way of walking. They might have illegible handwriting. Some children also have difficulty cutting with scissors, throwing or catching a ball, correctly using playground equipment, or riding a bicycle.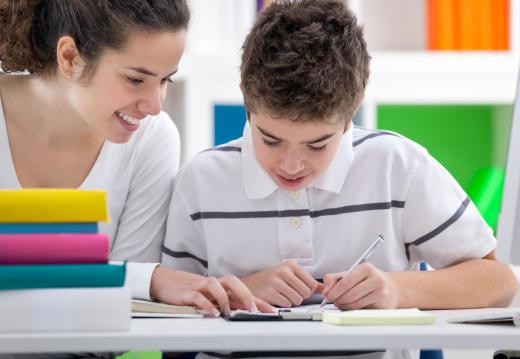 Although they might talk a great deal, these children often have limited interests. Many fixate on one topic such as baseball cards, dinosaurs or a particular television show. These children can carry on knowledgeable one-sided lectures about their chosen subject, but there is very little give-and-take in their conversations with others.
Doctors did not know what caused social dyslexia as of 2011. They suspected that it might have something to do with genetics or with changes in the brain's structure. Professionals did not believe, however, that this disorder was a result of the child's environment or social situation. Boys are usually at higher risk than girls.
Health care professionals from different fields work together to diagnose social dyslexia. They might evaluate the child's speech and his or her ability to solve problems, or observe the child while he or she is playing or interacting with others. Children who are diagnosed with Asperger's syndrome cannot be cured, but early intervention often helps them learn the unwritten rules of interacting with others. Some medications can help children control their repetitive actions and might lower their stress levels. Cognitive behavioral therapy also helps children cope with social demands and lessens behavioral problems, such as outbursts and obsessions.
AS FEATURED ON:
AS FEATURED ON:

By: Elenathewise

A child with so-called social dyslexia, or Asperger's, may have difficulty socializing and making friends.

By: Igor Mojzes

Many children and adolescents with Asperger's syndrome are highly intelligent.

By: Monkey Business

A person with social dyslexia often have a hard time connecting to others.

By: Antonioguillem

People with social dyslexia may have inappropriate emotional outbursts.

By: Igor Mojzes

People with social dyslexia may not understand non-verbal cues.

By: olly

Someone who has social dyslexia may suffer from emotional outbursts.

By: Ilike

Children with social dyslexia may have difficulties controlling their emotions.